This article will give you brief information on the best areas to stay in Tirana, also featuring cost of travel and when to visit Albania's capital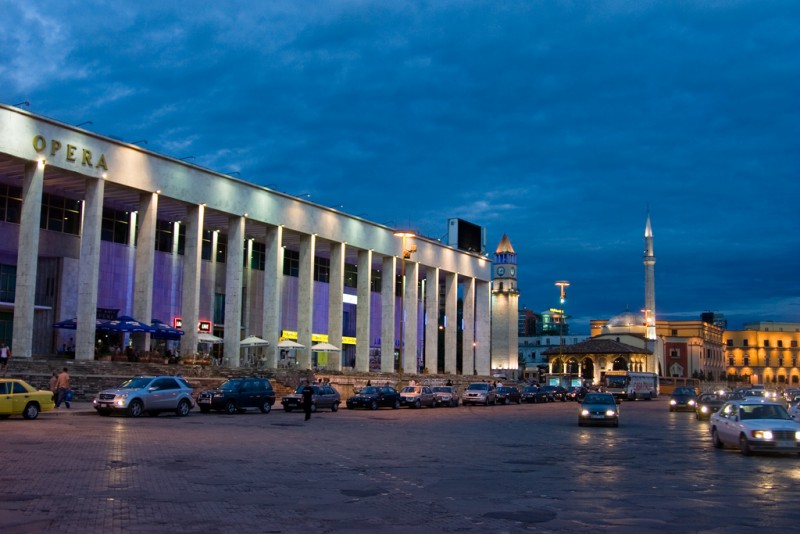 Main Square, Tirana. Photo by Lassi KurkijärviTirana is a capital and the biggest city of Albania, a country located in the southwestern part of the Balkan peninsula. The country is famous for its hospitality, rich history and beautiful nature.
Tourism in Tirana: Overview
Albanian tourism is rapidly growing year after year and Tirana is one of Europe's secret places. The country's capital is also a place where modern style meets the old and traditional and there was rapid change after the fall of Communism. It became a vibrant little city with plenty of hotels, restaurants, cafes and entertainment options.
The places of interest you should visit are Skanderbeg Square, International Centre of Culture, Et'hem Bey Mosque, Clock tower, National Museum of History.
Click here to find accommodation in Tirana on Booking.com
Tirana is relatively easy to reach by plane. Tirana International Airport Nënë Tereza is operating number of international flights. Although Tirana is not a port, you can reach historic town of Durres by boat and from there travel to Tirana by bus or train. Also, there is a number of buses with international and local destinations, making it easy to get around.
Cost of Travel in Tirana
Tirana is a relatively cheap city to stay. If you are on a budget, you will need to spend around 50 € including food, accommodation, and transportation per day. Try to book the place in advance this will spare you some extra money.
However, on average you will spend between 50-100 €. This includes food, accommodation, transportation and activities. Most people consider Tirana quite cheap when it comes to food prices. For instance, you can have dinner for two for around 20 € which is quite affordable.
Best Months to Visit Tirana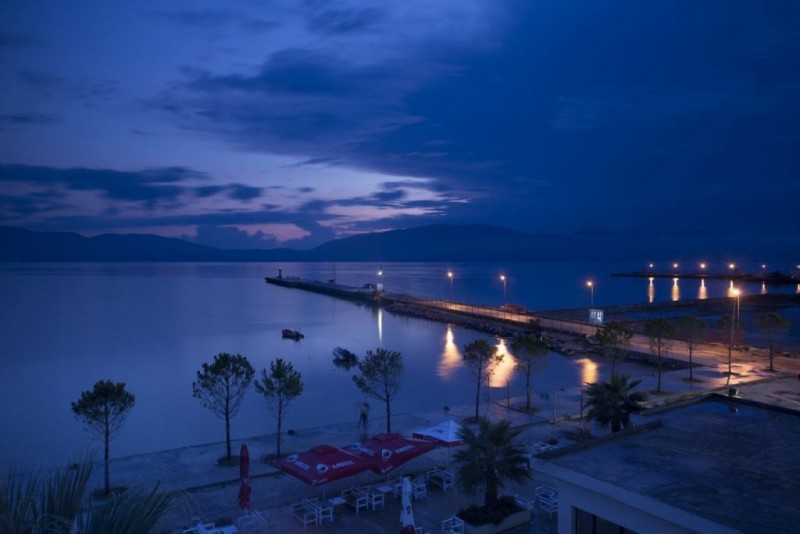 The climate in Tirana is Mediterranean. The summers are hot and winters are mild and rainy. January is the coldest and July and August the hottest months of the year.
The best time to visit Tirana is from May to October. During this period the weather is warm and stable with less rain. However, if you find yourself in Tirana at the end of November, the Tirana International Film Festival is a great event.
Best Places to Stay in Tirana
Tirana is a place where modern and traditional styles blend. If you prefer historic neighborhoods then you should check Mujos and Pazari which form the oldest area of the city. Also, there is Central market here so you can enjoy the local atmosphere of trading.
However, the most popular area for tourists is around Skanderberg Square. It is a busy neighborhood and is known for its shopping, cafes, and nightlife. Many touristic attractions are within walking distance. It is the most central location for a stay in Tirana.
Click here to check accommodation options near the Skanderberg Square on Booking.com
However, if you are looking for an upmarket area, with trendy bars, and nightlife, then you should consider Blloku. The Sky Tower is located i the Blloku area and has a nice restaurant overlooking the city.
Click here to check accommodation options near the Sky Tower in Tirana on Booking.com