Where to Stay in Toronto? Let's analyze the best areas to stay in one of the most thriving cities in North America
This guide includes information about the best areas to stay in Toronto, Canada. The city is part of the Ontario province and one of the most popular destinations in the country.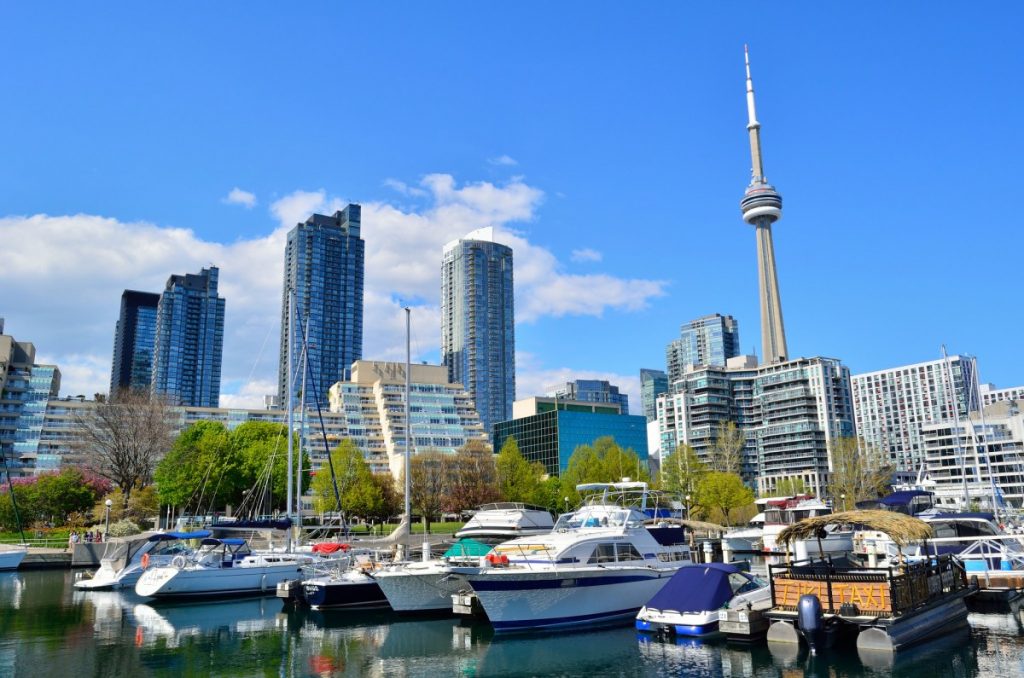 Toronto is also the biggest city in Canada with a diversified community. Nowadays, over 140 languages are spoken in the city. It is possible to notice it in all different cuisines in the restaurants. Additionally, Toronto is one of the safest among large cities in North America.
The city is one of the main entry points for international flights to Canada. The Toronto Pearson International Airport is roughly 25 kilometers away from downtown. In order to get to the city, there is an express train service between the two locations. Toronto is a walkable place making it easy to visit the main attractions by foot, but public transportation is also widely available.
If you are looking for cheap flights to Toronto, check Jetradar.
Tourism in Toronto
Toronto is one of the most popular cities in Canada and full of things to do. The city has a cosmopolitan vibe with assorted attraction options. The main attraction is the CN Tower. Apart from shaping the city's skyline, it also provides classic pictures of the city. It is also a good idea to visit its interior to get a view of Lake Ontario with the contrast of the city's streets.
Museums and art galleries are part of the cultural activities in the city. However, walking around the city also supplements that idea as streets carry artworks. Neighborhoods in Toronto have their own characteristics with a different atmosphere in each of them. While Yorkville is the fancy area, Asian cultures fusion in Chinatown, those being just a few examples.
Lake Ontario is what makes Toronto look more beautiful. It is worth to visit Toronto Island in order to get the best picture of the city's skyline. Another recommended area is the Distillery District, where once was an industry and has become one of the coolest areas in town. As most big cities, Toronto also offers a vibrant events calendar.
Best places to stay in Toronto, Canada
Downtown Toronto is in general the best place to stay in Toronto. The Downtown area is however divided in smaller districts, each of one them with its own attractions and atmosphere. Within Downtown Toronto some of the best areas are the Financial District, the Entertainment District and St. Lawrence.
Another great place to stay in the city is the Yorkville neighborhood (more details below).
Entertainment District
The entertainment district is part of the downtown area, gathering some of its most famous landmarks. This neighborhood provides easy access to the CN Tower, Ripley's Aquarium and Roger's Center. It is also close to the Harbourfront and the popular Yonge Street.
The variety of restaurants available is the best part of staying in the Entertainment District. Additionally, this area offers plenty of public transportation access. The Union Station is the main station in the city. It is located a few blocks away from the attractions noted above with easy access to subway.
Yorkville
Yorkville is a shopping area in the city and part of the bigger neighborhood called "The Annex". This area was once considered a hippie neighborhood in the 1960s. Nowadays Yorkville has fancy stores and hotels. Most of the Toronto's boutiques are in Bloor Street featuring brands like Louis Vuitton, Burberry, and Gucci, among others.
Aside from shopping options, Yorkville is close to the Royal Ontario Museum (ROM) and the University of Toronto. As Yorkville is located between Avenue Road, which turns into University Avenue, and Yonge Street, providing easy access to other areas in the city. This area also offers two subway stations: Bay and Bloor-Yonge.
Budget Accommodation in Toronto – $
Downtown Home Inn B&B – an excellent bed and breakfast in one of the best areas to stay in the city.
HI Toronto Hostel – a great budget option in Downtown.
Reasonably Priced Accommodation in Toronto – $$
Holiday Inn Toronto Downtown Centre – a great hotel in a central location, close to the College subway station.
The Beverley Hotel – an excellent reasonably priced hotel in Downtown.
Luxurious Hotels in Toronto – $$$
Four Seasons Hotel Toronto at Yorkville – a splendid hotel in the Yorkville neighborhood, one of the best areas to stay in Toronto.
The Ritz-Carlton, Toronto – a luxurious hotel in a very central location in Downtown.
Cost of travel in Toronto
As the largest city in Canada, Toronto will offer options for all pockets. However, a midrange cost would be at aroud $150 CAD a day. On average, main attractions admissions are $25CAD. Add to this budget additional costs for extra activities and shopping.
Food varies depending on the time of the day. Lunch can cost between $10-35 CAD and expect to spend $15-45 CAD at dinner time for something more prestigious. Tax in Ontario is 13% and each transaction charges for it.
If you are looking for attractions and tours in Toronto and its surroundings, you can book them online through GetYourGuide.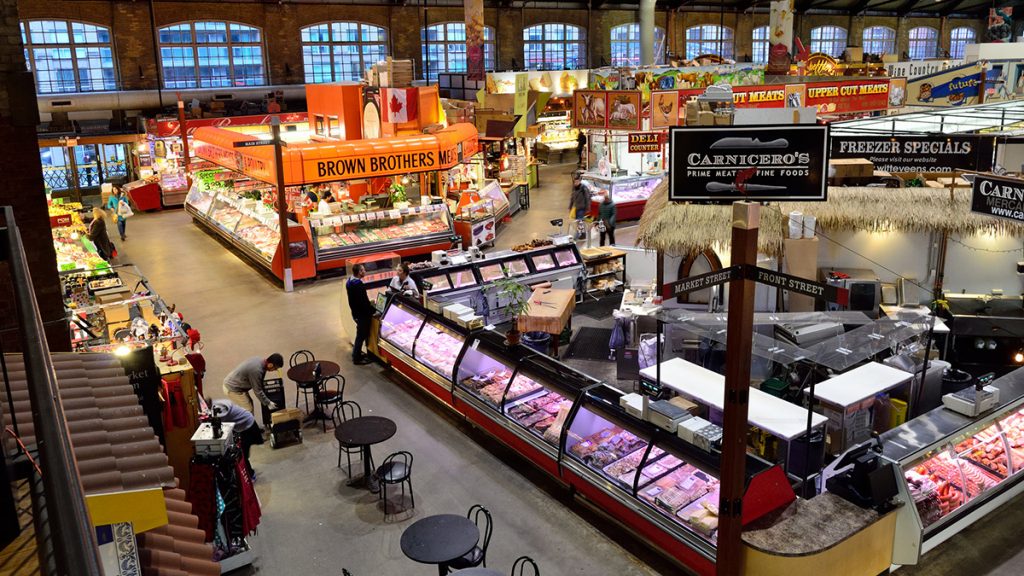 Tips are highly recommended and go from 10-20%. It is usual to give a 15% for a for good service. Subway will take you to most attractions and ticket costs about $3,50 CAD. It is possible to buy weekly and monthly passes as well.
If you are traveling around Ontario and Canada a good idea is renting a car. Car rentals in Canada are quite affordable, especially when compared to European prices. Compare prices on RentalCars.com.
When to Visit Canada
Winter in Canada, from December to March, is widely known for its coldness. In Toronto will be no different. During this period expect temperatures below zero. Spring and autumn are more pleasant. While summer is hot and humid.
Western Canada offers activities during all seasons, including winter time. Even though summer is time for the outdoors activities. During the winter, ice skating rinks are famous in touristic locations. In September the city holds the free Nuit Blanche event for contemporary art, a traditional Canadian event.
If you are traveling around North America check our guide on the best places to stay in Chicago and where to stay in Montreal.