Check our guide on the best places to stay in the Vienna, one of the most surprising capitals in Central Europe
If you like the Baroque architecture together with the modern Museums and rich nightlife – the Austrian capital is the place to go. Let's analyze the best places to stay in Vienna, as well as the travel budget for the Austrian capital.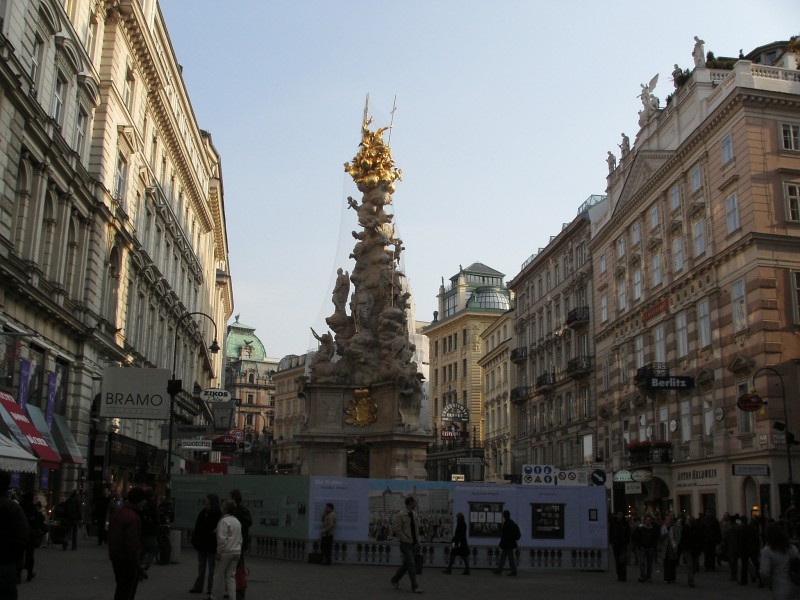 Tourism in Vienna: Overview
Vienna is the capital of Austria, located in the Central Europe. Music, beautiful palaces and monuments, Viennese cuisine and its museum complex are just some of the features that Vienna is known for.
The city is well-positioned, regarding other European capitals – especially if you plan a European round trip. For example, Bratislava is only 56 km away, Budapest 233 km and Prague 252 km. All these cities are connected by highway and it could be a great suggestion for a one-day-trip.
Vienna International Airport is located 12 km southeast of the city and it has three terminals. There are many options to get to the city center: trains (City Airport Train that goes every 30 minutes), buses and private transfers.
If you are flying to Vienna you can find the cheapest flights on Jetradar.
If you prefer trains over flying, you can find cheap options to travel to different European cities with Vienna's high-speed trains. A ticket to Frankfurt will cost around €30, to Paris or Brussels around €60, and you can get to London through Cologne, in a day, for only €80. You can buy all the tickets online, with no booking fees.
You can buy bus and train tickets from and to Austria on Trainline. If you prefer driving, you can compare car rental prices on RentalCars.
Vienna's history goes back to Romans, but the image it has today, is the inheritance of the Empress Maria Theresia and the Emperor Franz Joseph.
In the city there are over 27 castles, 150 palaces, and over 100 museums. Some of them are the Leopold Museum, Theater Museum, Kunsthistorisches Museum Wien (Art History Museum), Museum of National History, and the world-famous Albertina.
Where to stay in Vienna?
Alongside its historic beauties, The Austrian capital is a modern, green city. In fact Vienna is one of the greenest cities in Europe, and its parks have 400 different species of roses. Vienna is also a smart city, with perfect infrastructure and efficient public transport. The scenario attracts for numerous international organizations, and Vienna is one of the four official UN headquarter cities.
The Austrian capital has in 23 districts (Wiener Gemeindebezirke) and here are some of them, which I consider to be the best places to stay in Vienna. Among them, the Old Town is probably the best option if you are coming for a short visit.
Vienna Old Town (Innere Stadt)
The Innere Stadt is the first district and the old town of Vienna. It is a great option if you want to be near the city's main attractions. It is not only one of the best areas to stay in Vienna, but it also has a high concentration of restaurants and cafés.
Landstraße and Wieden
If you want a good alternative to the Old Town and enjoy a great stay in the city, there are two excellent options available. Both the 3rd District (Landstraße) and the 4th (Wieden) have a good range of accommodation options.
The Landstraße most famous landmark is the Belvedere building complex, and it is also pretty close to the Old Town. The Wieden district is a great choice for students, and an interesting place to experience an indie side of the Austrian capital.
Budget Accommodation in Vienna – €
wombat's CITY Hostels Vienna – Naschmarkt – a great budget option to enjoy the Naschmarkt in the Wieden district of Vienna.
Reasonably Priced Accommodation in Vienna – €€
Hotel Kärntnerhof – a great hotel in the Innere Stadt area in one of the best places to stay in the city.
Mercure Grand Hotel Biedermeier Wien – an excellent option to stay in the Landstraße district.
Luxurious Hotels in Vienna – €€€
Hotel Topazz – a luxurious hotel close to the Saint Stephen's Cathedral, in the center of the city.
Palais Hansen Kempinski Vienna – one of the most exclusive hotels in Austria, with an amazing interior decoration.
Cost of Travel in Vienna
As the capital city of one of the world's richest nations, you can expect it to be very expensive. This reflects directly in the cost of travel, however, you can still enjoy the Austrian capital with a limited budget
Vienna is famous for its reliable public transport network, and prices are similar to most Western European nations. A good option is buying a 24-hour ticket including all public transport network at a cost of €7.60. A weekly ticket is around €17 and monthly ticket is €50.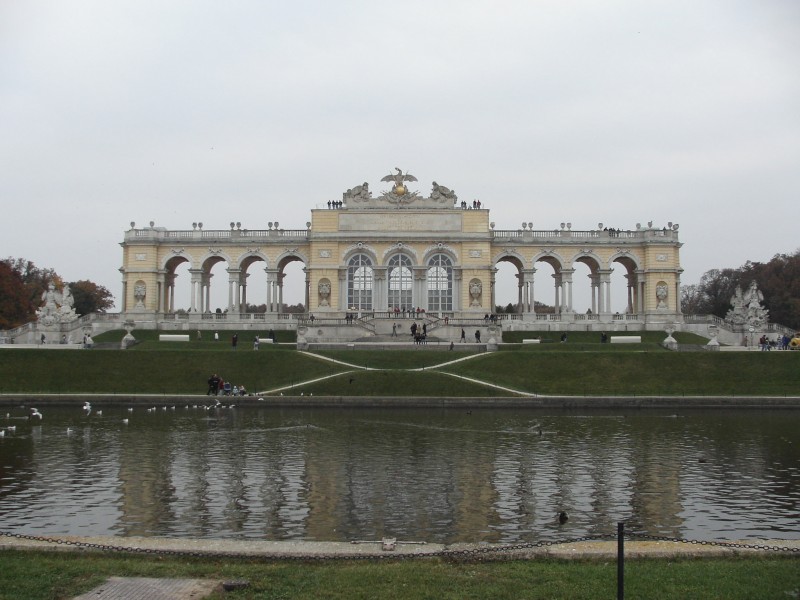 You can also use tourist Vienna Card with discounts in certain restaurants and coffeehouses for only €14. Vienna Pass is also very popular among tourists, with a "Hop On Hop Off" bus and free tickets for Schönbrunn, Hofburg, Spanish Riding School, Albertina and Belvedere Museums – for only €59.
You can book tours and buy tickets to attractions in Vienna on GetYourGuide.
One of the highlights of Vienna is enjoying the local dishes. Comparing to other European capitals, the prices are reasonable: you can get an espresso for €2, a cappuccino for €2.80, and a main course for only €9 in some places.
A good suggestion to feel Viennese cuisine is the soup with semolina dumplings as a starter, followed by a Wiener Schnitzel. Regarding desserts, Wiener Apfelstrudel is one of the best known Austrian deserts made of apples, and you an also try Kaiserschmarren chopped pancakes. The most famous one is Sachertorte, a delicious chocolate cake created in 1832.
When is the best time to visit Austria?
Vienna has a relatively mild and pleasant climate year round. However, from Spring to late Autumn the city becomes ideal for sightseeing and outdoor activities. Vienna is less crowded in Summer than other European capitals. Many locals leave the city for European summer destinations like Italy and Croatia.
It can get very cold in Vienna during winter (as low as -15 and plenty of snow at times). However, it is perfect to enjoy Christmas markets and decorated streets.
During winter, the Rathausplatz gets transformed into a huge ice rink for skaters of every age. Beautiful Christmas lighting, hot wine and roasted chestnuts will make your Christmas vacation perfect in the Austrian capital.
Other Resources for Traveling in Central Europe
If you are traveling around Central Europe, you should certainly check some of our other guides. Check the best places to stay in Budapest as well a guide to where to stay in Bratislava. If you are heading South, check how to travel from Vienna to Ljubljana.