Best places to stay in Zagreb: discover the most interesting areas and the cost of travel in the capital of Croatia
Where to stay in Zagreb? This post will guide you through some of the best areas to stay in Zagreb, such as the Gornij Grad and the area around the Ban Jelacic Square.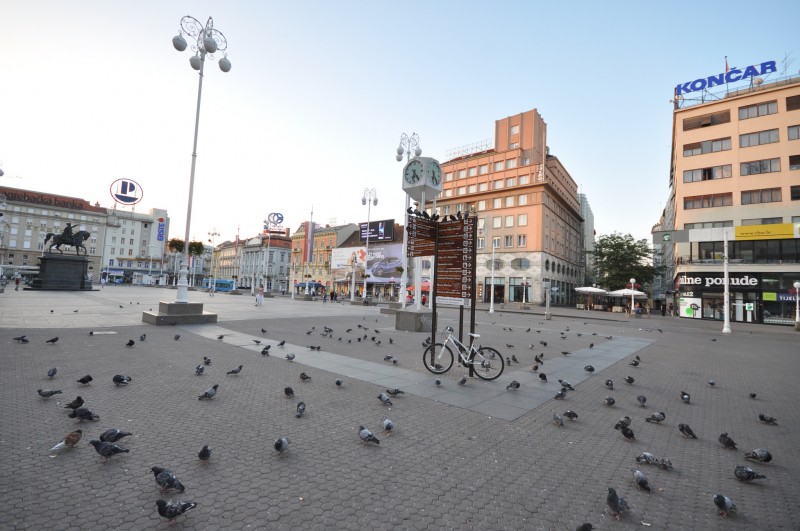 Zagreb is the capital and the largest city in Croatia, a country in a southeast part of Europe, in the west part of Balkan peninsula. In the past, it was part of former Yugoslavia, but now it stands on its own.
Zagreb attracts tourists from all around the world. In recent years there was an increase in the number of visitors, especially from Central and Eastern European countries. You will be amazed by its beautiful architectural styles and influences, from Austro-Hungarian to Gothic styles, spread throughout the city.
Tourism in Zagreb
The number of tourists has been rising steadily in Croatia during the past few years. Although some of the visitors are just in the city few days(since Zagreb is a crossroad for many European destinations), many stay for longer.
The easiest way to get to Croatia's capital will depend on where you are. The Zagreb International Airport has flights to many European, and some asian cities. The city is also well connected to other countries in Europe through railways and bus lines.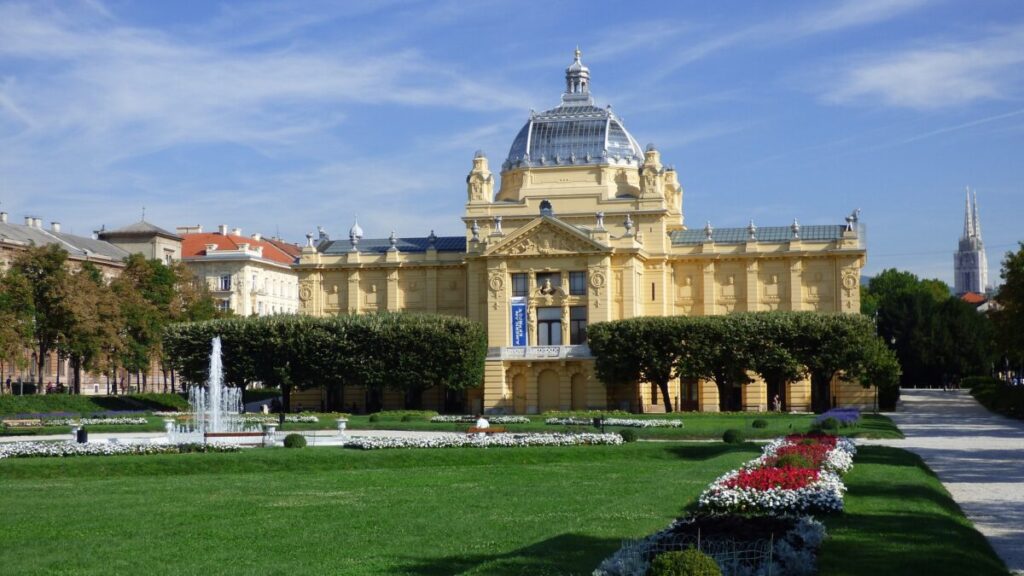 In Zagreb, you can find everything an exciting destination offers. From gastronomy, culture, arts and architecture to beautiful parks and monuments, the Croatian capital has it all.
The most interesting sightseeing places you must visit on your trip are Ban Jelačić Square, Zagreb Cathedral, Zagreb City Museum, Museum of broken relationships, Lake Jarun and St. Mark's Church.
Best Places to Stay in Zagreb
Like in most Central European cities, your budget and preferences will dictate the area you will be staying. Even if Zagreb is not a large city, you should carefully plan your trip and choose areas near to city center and relevant attractions.
The upper town – Gornji Grad
The upper town area, around Trg Ban Jelačić (Square), is the best place to stay in Zagreb if you are looking for a central area, near to most of the touristic attractions. This is a lively area, crowded with people during the day as well as in the evening, with lots of cafe shops and restaurants. It is also the best area in Zagreb for shopping.
You can also walk to Tkalčićeva street, filled with outdoor cafes. There are several hotels you can find within walking distance from Ban Jelačić Square with modern amenities and services. The upper town is home to famously known St. Mark's Church with colorfully tiled roof and the Zagreb Cathedral.
Glavni Kolodvor
Some of the visitors also recommend the Glavni kolodvor area, the Main Railway station area, as one of the best places to stay in Zagreb.
It is approximately 1 km from the Ban Jelačić Square and it is nice, central part of city, with parks and restaurants. Also, it is quite close to Gornji Grad, Upper Town, where most of the historic buildings can be found. If you look for accommodation in this area, make sure to search the north side of the area, where most of the hostels and hotels are located.
If you are traveling to Bosnia, Serbia, Slovenia or Hungary by train, this area is quite good.
Budget Accommodation in Zagreb
Main Square Hostel – one of the best located hostels in Zagreb, right next to the Ban Jelacic square.
Reasonably Priced Accommodation in Zagreb
Guest House Nokturno – This small guest house is right next to the Tkalcica street, in the Gornji Grad. You can easily access the best parts of the city in one of the best places to stay in the city.
Hotel Jadran – a reasonably priced hotel in one of the best areas to stay in Zagreb, at a relatively short walk to the Ban Jelacic Square.
Luxurious Hotels in Zagreb
Esplanade Zagreb Hotel – The Esplanade is one of the most traditional hotels in Zagreb, pretty close to the Glavni Kolodvor. Its art-nouveau building is one of the most iconic in the Croatian capital.
Sheraton Zagreb Hotel – This splendid hotel part of the Sheraton chain is one of the most luxurious options to stay in Zagreb.
Cost of Travel in Zagreb
Zagreb is a relatively affordable destination. Similarly, like for any other destination, we recommend you that you plan your trip in advance. This will spare you unnecessary stress and hustle in finding the right accommodation for your budget.
There are many small hostels and affordable hotels you can check and book before your arrival. The city is still considered much cheaper than its European counterparts. However, things are changing quickly and there is a considerable increase in prices in the past years.
The transportation is not expensive like in European capitals but it can add up quickly. The cost of transportation from the airport is around 20 euros. The cost of transportation around the city is around 0.5 to 1.5 euros per ride (tram, bus) and it depends on the time and/or area. More informations on public transport is available at the city's transport system website.
Another excellent option to get around in Zagreb is the Bolt app. Bolt is similar to Uber, and quite popular in Central and Eastern Europe.
For those new to Bolt, sign up using the link and win a free taxi ride for up to 10 euro -> https://invite.bolt.eu/XVCL5. You will need to insert the code XVCL5 inside the app to get your free ride
The average cost for staying in Zagreb is around 70-80 euros. This price includes food, accommodation, and transportation. However, the prices of hotel accommodation skyrocket in July and August. Although most of the city attractions are free, you will have to pay the entrance fee for museums and other cultural buildings. You may also consider the sightseeing bus tour for around 10 euros per adult person.
Best Months to visit Croatia
The climate in Zagreb is mild continental with warm summers and moderate temperatures, which cools down at night. The winters are cold with occasional snow. The most beautiful time to visit the city is during spring and autumn. You will enjoy beautiful colorful nature and scenery, and your plans for long walks will not be spoiled by heavy rainfalls. The highest temperatures are in July and August and lowest in January and December.
The Croatian capital offers a variety of festivals and events all year around. Try to organize your trip in accordance with at least on of the festivals. Don't miss Zagreb festival and International Puppet Festival in September, Zagreb Film Festival in October, Dance Week Festival in May-June or Snow Queen Trophy in January. Also, the city hosts one of Europe's biggest gay festivals Queer Zagreb FM Festival in April.
Is Zagreb Safe?
Zagreb is one of the safest capitals in the European Union, and far safer than larger cities like Paris, Brussels or Rome.
Can you drink tap water in Zagreb?
Yes, in most areas and buildings, it is safe to drink tap water in Zagreb.
What is the closest beach city / town to Zagreb?
The closest beach cities and towns from Zagreb are in Rijeka and Crikvenica.
Other Resources to Travel in Croatia
If you are traveling to Croatia and the Balkans, you may be interested on our otherguides to the region. You can check our post on where to stay in Dubrovnik, where to stay in Ljubljana and the best places to stay in Belgrade.
If you are considering a longer stay or moving to the region, check how to retire in Croatia, and the cost of living in Belgrade.