When is the best time to visit Europe? Check our post with the best months to visit Europe, including a guide to the best places to visit in the continent by month and season
Are you planning a trip and want to know when is the best time to visit Europe? This guide will analyze the climate of every region and every season in Europe, helping you to optimize your trip.
When is the Best Time to Visit Europe?
The answer to the question below is rather relative. Europe is a big continent and offers great attractions year round. So it will depend on the purpose of your trip to Europe. If you are visiting the region for sightseeing January is most likely not the best time, but it is for skiing. For that reason we will describe the weather and tourist influx in different parts of Europe for every season and month.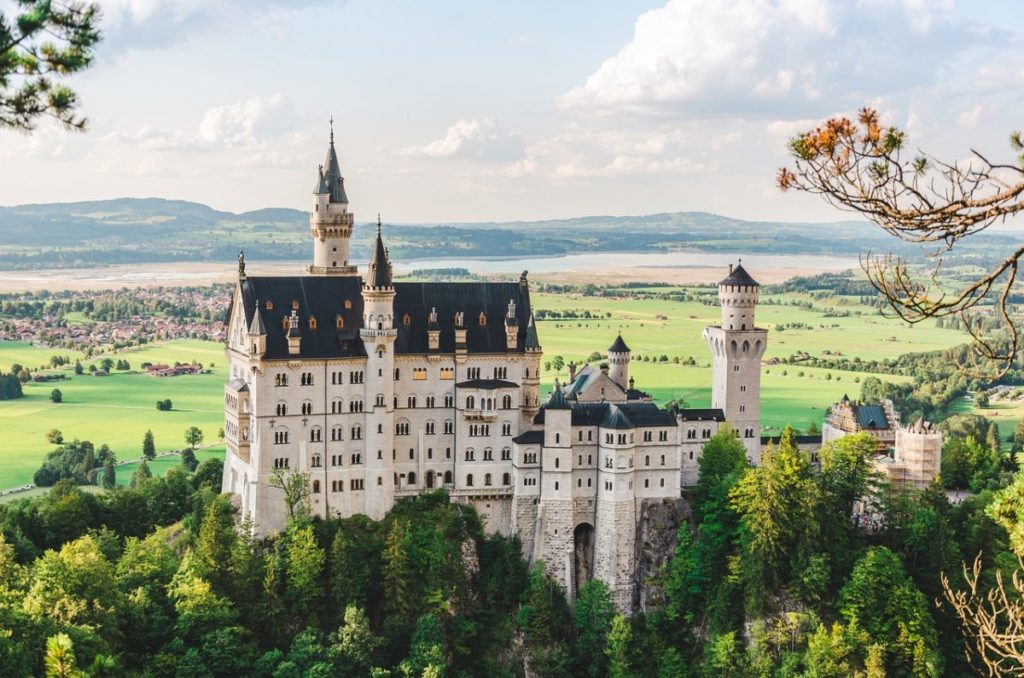 Another important factor impacting your visit to Europe is budgeting. If budget is a critical aspect of your travel, with this guide below you can also optimize your trip to get the most of Europe for the slowest price.
Let's now analyze every season in different parts of Europe. After we will go through weather and tourist influx by month in Europe. Finally, we will give a brief outlook on when to visit Europe depending on the specific purpose of your trip.
Spring in Europe
Spring is probably the best time to visit Europe for most type of visitors. This seasons offers two specific advantages that will please almost any visitor: pleasant weather and affordable prices. Astronomical Spring starts in late March and ends in late June in Europe. Meteorological Spring starts in March 1st and ends in May 31st.
While Spring tends to be a good time to visit most of the continent due to its pleasant weather, it is not the case in all parts of Europe. The farther North and East you travel in Europe, the colder it gets. So, especially in early spring you can still get freezing weather and a lot of snow in Northern and Eastern Europe. The same can be said for mountainous parts of Europe, where skiing is still an option in some areas.
Spring in Southern Europe
Spring is a great time to visit Southern Europe. That is specially the case if you are considering some beach destinations in countries like Spain, Greece or Italy. The water temperature in the Mediterranean Sea tends to be very inviting from mid to late Spring, and beach cities are not as crowded as in July or August.
Spring in Western Europe
Coming to Western Europe in Spring will usually guarantee you a less crowded and more affordable trip than if you visit it in Summer. Countries in Europe like France, Switzerland or the UK are not only among the most visited, but also among the most expensive to travel in the continent. For that reason, choosing Spring will definitely represent a huge budget reduction for your European trip.
Amsterdam and Paris are excellent choices during Spring. Spring is also a great time to visit most of Germany, as well as Austria and Belgium.
Spring in Central and Eastern Europe
Early Spring can still be rather cold in Central and Eastern Europe, especially in countries like Poland, Romania, Ukraine or Russia. The temperature improves drastically in April, and May is already ideal for spending time outdoor and sightseeing in all of these countries.
Since Central and Eastern Europe are usually cheaper and not as visited as Western European countries, you can expect even cheaper prices in Spring. April and May offer great budget traveling in countries like the Czech Republic, Hungary, Slovenia and Slovakia.
Spring in Northern Europe
Northern Europe is famous for its cold weather, and Spring is considerably colder in this part of the continent. It is not uncommon for visitors to face freezing temperatures in late March and April in most Northern European countries. However, temperatures in the region are already much more pleasant than in winter.
As Northern Europe is also known for its expensive prices, coming in Spring will also offer better accommodation and activity prices in the region. However, make sure you pack your bags with warm clothes before venturing to the Northernmost areas of the continent in spring.
Best Countries to Visit in Spring in Europe
The truth is that almost all of Europe is a good idea to visit during Spring. If you prefer warmer temperatures, consider Greece, Spain, Portugal and Cyprus. You can check our guide to Lisbon and where to stay in Madrid here.
If you don't mind eventual chilly winds, Spring is certainly one of the best time to visit Europe, both for your activities as well as your pocket.
Summer in Europe
Summer is the high season in Europe. This season offers a lot of advantages, but also some of disadvantages to visitors to the old continent. Astronomical Summer starts in late June and ends in late September in Europe. Meteorological Summer starts June 1st and ends at August 31st.
Coming to many countries in Europe during Summer is great for sightseeing and enjoying beaches, lakes and other relaxing activities. One should bear in mind that prices in summer are the highest for both flights and accommodation.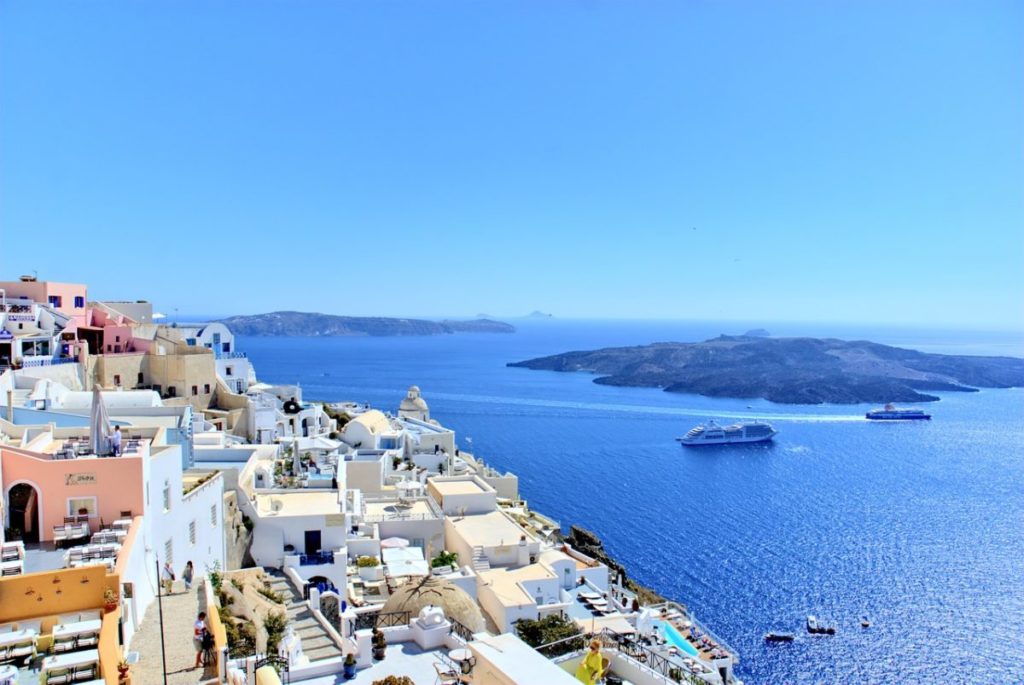 Summer in Southern Europe
It is at summer that Southern Europe gets really busy. Usually calm beach towns are crowded and offer activities for its visitors day and night. Bigger cities like Barcelona, Rome or Lisbon also have a huge influx of tourists.
One should bear in mind that heat waves do occur with some relative frequency. Southern Europe is the region that suffers the most from it and temperatures may soar above 40 C.
Summer in Western Europe
Just like all regions in the continent, Western Europe sees the highest influx of tourists during summer. However, unlike Southern and parts of Central and Eastern Europe, temperatures tend to be milder in Western Europe.
Visiting Western Europe in summer is a great idea for sightseeing and outdoor activities. Bear in mind that prices are quite high in Western Europe in almost any season, but it is especially the case during summer.
Summer in Central and Eastern Europe
Summer in Central and Eastern Europe might be a good idea, if you want a break from the crowds in Western or Southern parts of the continent. While some cities like Prague or Budapest are also crowded during summer, other regions may offer a pretty relaxing atmosphere. Among them we can mention cities like Warsaw in Poland or Zagreb in Croatia.
Central and Eastern Europe also offer great beach destinations with a great nightlife. Cities like Odessa in Ukraine, Varna in Bulgaria or Trojmiasto in Poland are great options.
Temperature wise Central and Eastern Europe usually have rather hot summer, but it will depend on your exact destination. Cities like Budapest or Belgrade are known for their quite elevated temperatures in summer. Czech Republic, Poland, Belarus and Russia have usually milder summers.
Summer in Northern Europe
The best time to visit Northern Europe is definitely summer. Temperatures are ideal for going out both at day and at night. The days are quite long in this part of the world due to its high latitudes.
The price difference from summer to spring or autumn is less significant in Northern Europe than in other regions. For that reason, if you have the chance to visit Northern Europe, try to do it in summer.
Best Countries to Visit in Summer in Europe
Summer is definitely a great time to visit Europe. Long days and warm temperatures are inviting for almost all kinds of activities including visiting historic sights, doing sports and going out at night. However, you may want to avoid some countries where the heat might be extreme such as the countryside of Portugal and Spain, Southern Italy, Serbia and Macedonia.
Northern European countries like Sweden, Norway, Denmark and Finland are a great idea for summer. Other than that, visiting the UK, Ireland, Germany and Benelux are also very pleasant destinations for summer in Europe. Check our guide on where to stay in Stockholm and the best areas to stay in Oslo.
If you are looking to enjoy sunbathing, swimming and excellent nightlife, Southern European countries are an excellent choice in Summer. From Portugal to the Cote d'Azur, Croatia to the Black Sea, you will have guaranteed busy days and exciting nights in most of these European summer destinations. Check our guide to Nice, France and the best areas to stay in Dubrovnik.
Autumn in Europe
Visiting in Europe in Autumn is a great idea for two reasons: prices and temperatures. Fall is also a great time to enjoy a good weather with much less crowds in most destinations. Astronomical Autumn starts in late September and ends in late September in Europe. Meteorological Autumn starts September 1st and ends at November 30th.
Early autumn is a great time to enjoy a number of destinations in Europe. Beaches are less crowded and accommodation is more affordable. Mid Autumn is beautiful in Central and Eastern Europe, with its marvelous colors and falling leaves. Moreover, prices decline considerably from September, so it is a good idea for budget travelers.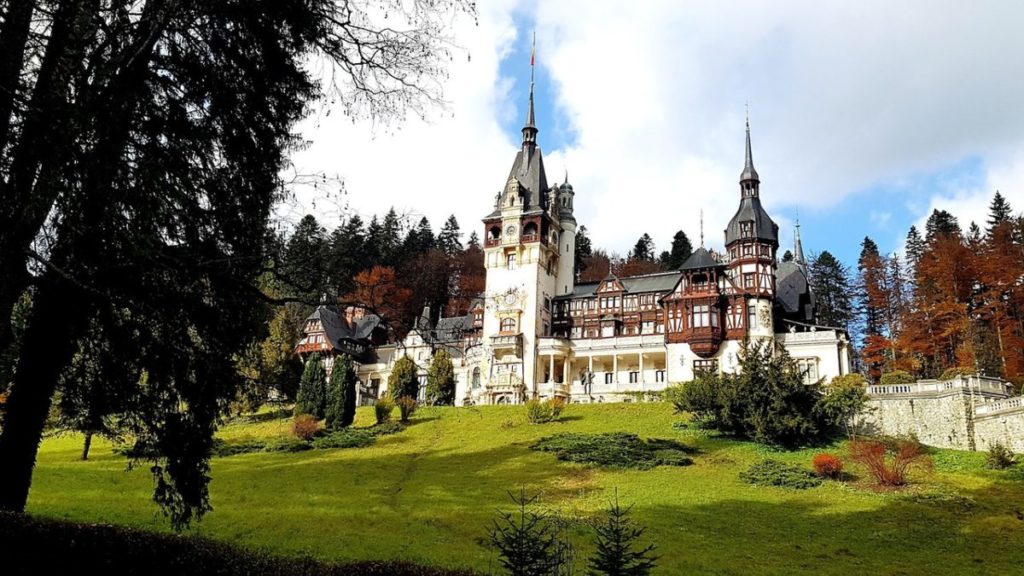 Autumn in Southern Europe
Autumn is a great time to visit Southern Europe. Early Autumn, especially in September and early October is still a great option if you want to enjoy the beach in a number of European destinations. Among them, we can mention the Southern coast of Spain, the Algarve region in Portugal, Crete and Cyprus.
Autumn in Western Europe
Autumn, together with Spring, are in my opinion the best time to visit Europe. Temperatures are pleasant in most Western European countries during Autumn, and days are still enough long for sightseeing and most activities.
Prices are also lower during Autumn and you will have an easier time buying flights and booking hotels during the European Autumn when compared to summer. Belgium, Germany and France are excellent choices in Autumn.
Autumn in Central and Eastern Europe
Central and Eastern Europe are extremely beautiful in Autumn with their red and orange vegetation coloring the landscape of the region. Just like in the other areas of the continent, there are a lower influx of tourist in Autumn compared to Summer in Central and Eastern Europe.
You may still enjoy the beach in the Croatian and Montenegrin coast in late September and early October. However, temperatures plummet considerably in October, and November in many of these regions can be very cold. Snow showers usually occur from October in many countries, but especially in Russia, Ukraine, Belarus and Poland.
Autumn in Northern Europe
Early Autumn is still a good time to enjoy Northern Europe. From the start of October temperatures tend to be much lower, and often below freezing. Days are also considerably shorter in Autumn, especially towards the end of it.
Prices, just like temperature, become considerably lower. October is still a great time to enjoy cities like Tallinn in Estonia or Copenhagen in Denmark.
Best Countries to visit during Fall (Autumn) in Europe
Europe offers a lot of options during Autumn. For France, Italy, Switzerland and Austria are great in October. Check our Lyon guide and where to stay in Geneva here.
If you want to enjoy the beach, Greece, Spain and Montenegro are pretty viable options. Check here our Montenegro guide for more information.
Winter in Europe
Winter in Europe is charming in December with various Christmas Markets, and also one of the best places in the world for winter sports. This season is also the best time to visit Europe if you don't mind the cold and want to get the cheapest prices in accommodations and flights. Astronomical Winter starts in late December and ends in late March in Europe. Meteorological Winter starts December 1st and ends at February 28th.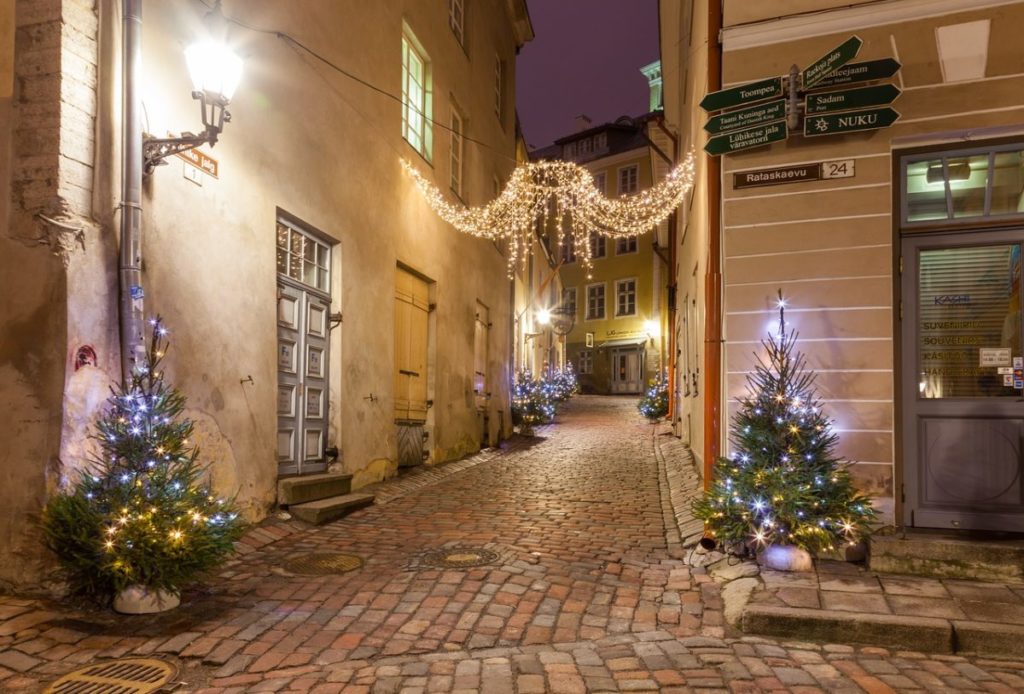 Winter in Southern Europe
Winter in Southern Europe is an excellent option if you are looking from milder temperatures and coming from places like Northern Europe and Canada. While swimming might not be an option generally, temperatures are usually quite pleasant in places like Southern Spain, Portugal, Greece and Malta. Spain might be a good option for winter sports if you want to save money. A good option is Sierra Nevada.
Winter in Western Europe
Winter in Western Europe is relatively cold, with snow falls happening occasionally in most of the region. It may be a great idea to travel in Winter to Western Europe if you are looking for budget deals. Hotels are at their cheapest rates in January and February in most Western European destinations (with the exception of winter sports area and some other specific cases.
For those traveling in Winter, the best time to visit Europe is in December. Most Western European cities have beautiful and vibrant Christmas Markets. December is also much more exciting in terms of activities and festivals than January and February.
If you are into Winter sports, this is your season to enjoy Western Europe. Ski resorts in Switzerland, Austria and France are the most well known. Other interesting options are in Andorra and Italy.
Winter in Central and Eastern Europe
Winter in Central and Eastern Europe is rather cold. Days are quite short and temperatures are below or near freezing during most of the time at night and often during the day.
Prices on the other hand are very inviting in this season. For those who can stand the cold, Prague and Budapest are extremely affordable options in Winter. For winter sports enthusiasts, Central and Eastern Europe offer pretty affordable alternatives. Some options for skiing on the cheap are in Slovenia, Slovakia, Poland, Romania and Bulgaria.
Winter in Northern Europe
Winter in Northern Europe is dark and cold, however, it is darker than colder. Due to the region's high latitude, the days in Winter are the shortest in Northern Europe. If you want to experience a winter wonderland or chase auroras, this is the place to visit in Europe during Winter.
Best Countries to Visit in Winter in Europe
Winter is the best time to visit Europe if you are coming for winter sports. If this is your goal, try places like the French Alps or Switzerland. Check where to stay in Geneva and the best places to stay in Grenoble, a great ski hub in France.
If you want to come to Europe in winter, but you want to avoid the cold as much as possible, there are still some viable options. Portugal and Southern Spain are not just warmer than most parts of Europe, but also quite cheap. check our guide to Porto and the best places to stay in Valencia.
Best Time to Visit on a Budget or Backpacking
Late Autumn, Winter and early Spring are the best times to visit Europe on a budget, but temperatures can be also pretty challenging. If you are coming for a backpacking trip, Spring and Autumn are still relatively cheap but also offer warmer temperatures.
Best Time to Visit Europe for Sightseeing
Sightseeing in Europe is a good idea for most countries from Late March until October. July and August might be crowd and especially hot in Southern European countries. May, June and September are great months for sightseeing in Europe.
Best Time to Visit Europe for The Seaside
Enjoying the sea in Europe will depend on where exactly you are traveling to. For those visiting destinations on the Mediterranean, May to early October are usually a good idea. If you are coming for the Atlantic coast, June, July and August are the best time to visit Europe.
Are you planning to visit Europe or are you already in the continent? Tell us what is your favorite season, place and why in the comment box below.