Brussels or Bruges, Which is the best city to visit? This guide will provide insights on the nightlife, sightseeing, cost of travel and other aspects of visiting these two Belgian cities.
Are you planning a trip to Belgium but don't know whether to visit Brussels or Bruges? It can be hard to choose between two of the most popular tourist destinations in the country. After all, both are filled with iconic landmarks, characterful cafes, and intriguing art and history. But which is better – Brussels or Bruges?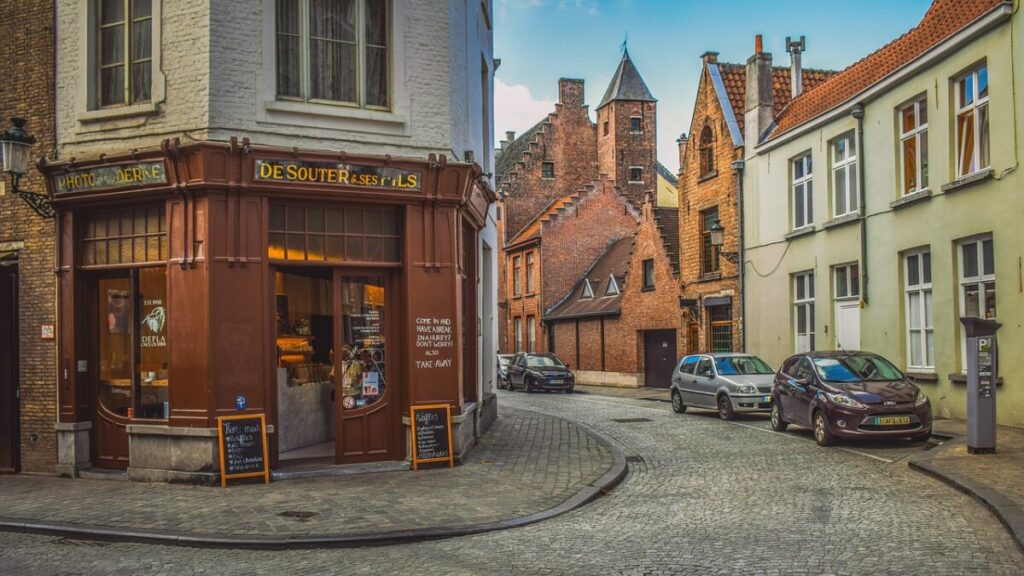 Most people who have travelled to both cities have a preference of one over the other. But if you've never been, how do you know whether Brussels or Bruges is better? Ideally it would be great to visit both, but you may not have the budget or time for that. In this article, we'll help you decide between Brussels and Bruges by comparing the most important aspects in each city for tourists.
Overview of Brussels
Brussels is the Belgian capital and it's known as the capital of Europe as the European parliament is headquartered here. It's one of the top 10 biggest cities in Europe by population and is a major arts and culture hub. Its best-known attractions are The Atomium and Mannekin Pis.
Overview of Bruges
Charming and picturesque Bruges is known as the Venice of the North as it's criss-crossed by numerous canals. Walking around the medieval buildings of the beautifully preserved Old Town is like stepping back in time. The heart of Bruges's Old Town is a great place to have a coffee or do a bit of shopping. There's more to the city than you saw in the Hollywood film In Bruges!
Brussels or Bruges: Nightlife
If you're looking to sample Belgian beers, then you will strike gold in both Bruges and Brussels. They're the centrepiece of many bars. When it comes to clubbing, Bruges doesn't have much to offer at all. Brussels, however, has a lot to offer including converted churches, former cinemas, and the popular Fuse – a huge techno club. When it comes to bars and beers, the two are neck and neck, but Brussels wins thanks to its club scene!
Verdict: Brussels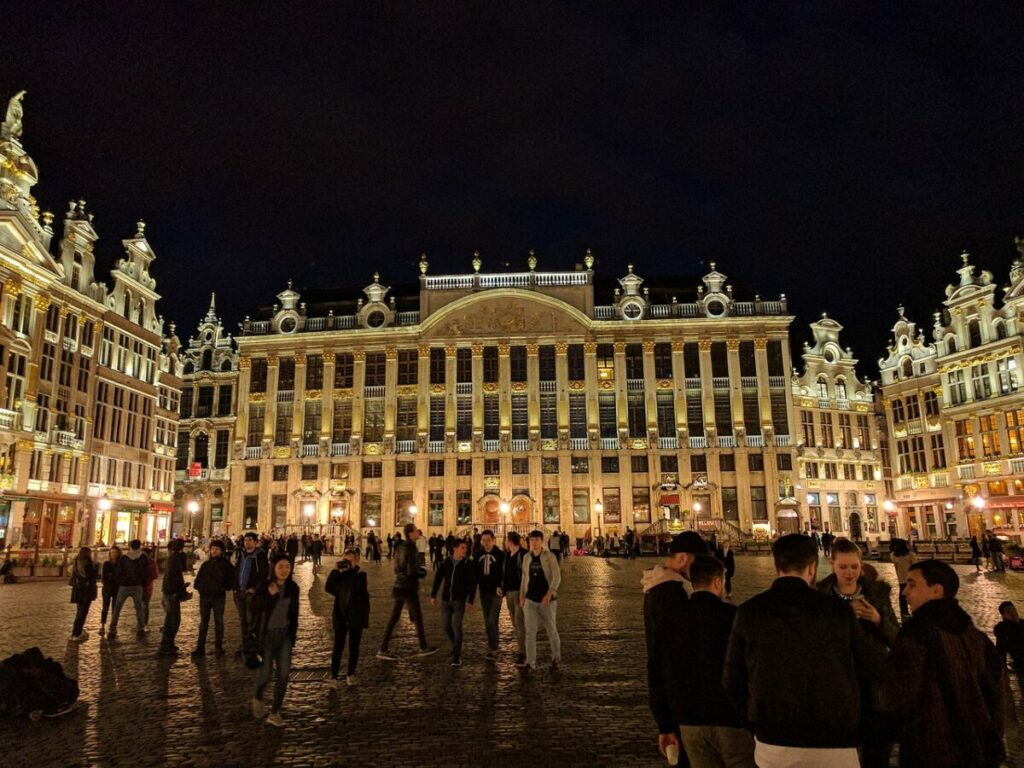 Brussels or Bruges: Sightseeing
You won't want to forget your camera when you visit either of these cities, but for different reasons. Brussels has lots to offer tourists – the Atomium is Brussels' Eiffel Tower, a building without any comparison. There are lots of museums too where you can learn about the city's culture. Oddly, one of the most popular attractions is Mannekin Pis, a statue of a young boy having a wee. You can easily see most of Bruges's attractions in a day. You definitely shouldn't miss Bruges Cathedral is home to Michelangelo's Madonna. A must see! Brussels still wins though.
Verdict: Brussels
Brussels or Bruges: Old Town
The Historic centres of both cities are centred around Medieval Squares – Grand Place in Brussels and Markt in Bruges. UNESCO have listed Brussels entire Old Town as a World Heritage site. You can climb to the top of the 12th century bell tower to get a better view of the whole city. Brussels Old Town has been built upon and some classical architecture has been destroyed to make way for newer buildings. It doesn't have the same unique Flemish character as Bruges and loses out!
Verdict: Bruges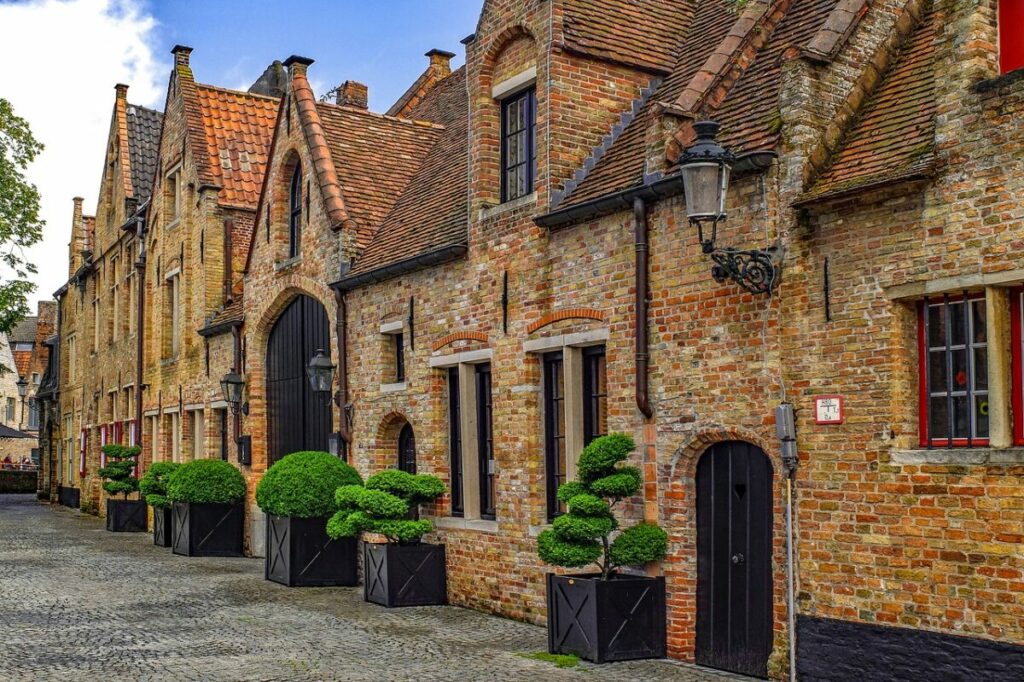 Brussels or Bruges: Cost of Travel
The two cities are almost neck and neck on the cost of travel, but Bruges is slightly cheaper. Belgium can be quite expensive in general and the average travel cost of both cities is around €100 per day. Budget travellers can lower that by staying in hostels and preparing their own meals.
Verdict: Bruges
Brussels or Bruges: Food and Restaurants
Belgium is famous for waffles, beer, and fries, but you can get some great non-fast food in both cities. Bruges and Belgium have plenty of restaurants and exciting gastronomic culture. Simply because of the fact that Brussels is bigger and there's more choice, Brussels wins.
Verdict: Brussels
Brussels or Bruges: Transportation
Verdict: Bruges has an excellent tram and bus station but you may not even need to use it. The city is very compact, and most sightseeing can be done on foot. Brussels has a bus, metro, and tram which can all be used with the same ticket. Both public transport systems are excellent so there's not a clear winner. However, Brussels' international connections (including Eurostar) are better, so Brussels wins.
Verdict: Brussels
Brussels or Bruges: Weather
Bruges is close to the English Channel so you often feel that it's colder here than Brussels. This makes the best time to visit during the Summer, whereas Brussels is a more year-round destination. Because of that, Brussels wins again.
Verdict: Brussels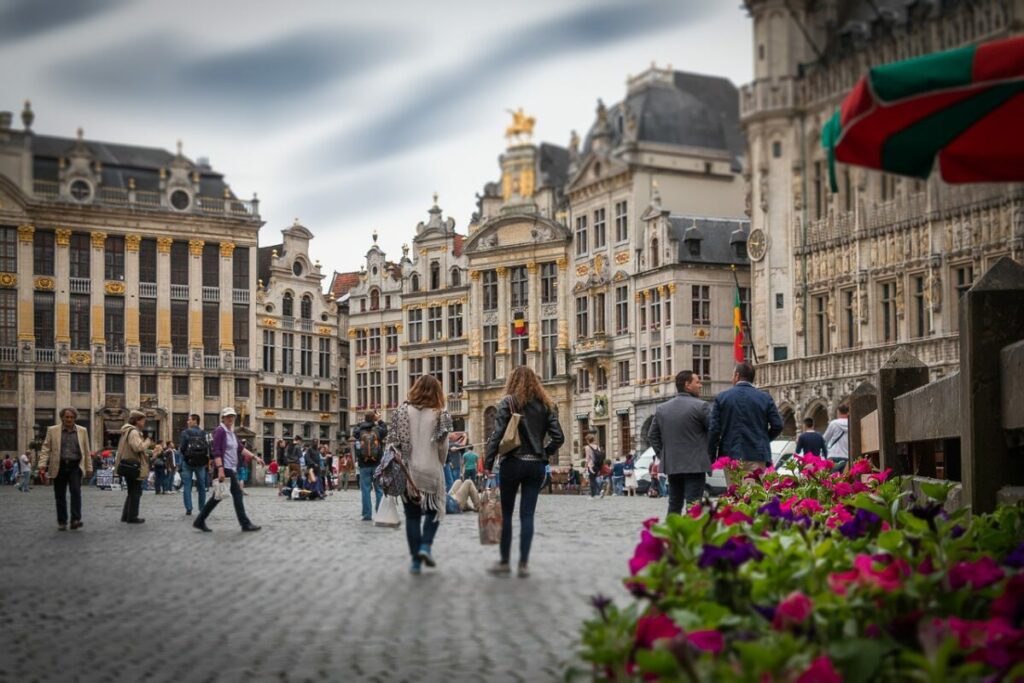 Brussels or Bruges: Verdict
With a score of 5-2, Brussels wins. However, that's not telling the whole story. Bruges is better as a romantic getaway, but Brussels offers more in terms of sightseeing.
Verdict: Brussels
Hotels in Brussels
Hotel La Legende – an affordable hotel in one of the best areas to stay in Brussels, close to the Manneken Pis.
9Hotel Central – a great hotel close to the Brussels Central Railway Station.
Hotel Agora Brussels Grand Place – a reasonably priced wonderful hotel close to the Grand Place in Brussels.
Hotels in Bruges
Hotel Gulden Vlies – This charming property has an art deco style and is located a short walk to the center of Bruge old town.
Hotel 't Voermanshuys – This family hotel is ideal to give you all the comfort you need to feel at home at the very heart of Bruges.
Other resources for travelling in Bruges and Brussels
If you traveling in Belgium you might want to check some of our other guides to this small, yet charming European destination. Check the best places to stay in Bruges and our guide to where to stay in Brussels. You can also check our guide to the best cities to visit in Belgium.
For those considering a longer stay in the region you might want to check our post on the average and minimum salary in Brussels, and the cost of living in Brussels.
Already in Brussels and Bruges? Leave your thoughts and questions in the comment box below.