Traveling from Brussels to Leuven by train or bus? Look no further if you're planning how to optimize your trip from the Belgian capital to Leuven.
This post provides all the information you will need about bus and train fares, the stops and stations, as well as travel time. It also explains how and where you can buy your tickets from Brussels to Leuven.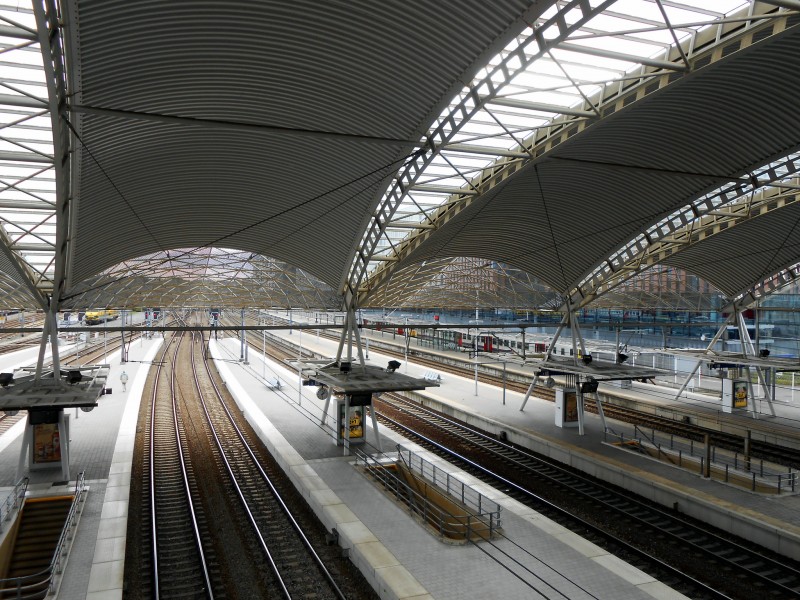 When it comes to travelling, it's essential to plan beftorehand. Read on to make sure you have all the information at hand so you can have the most comfortable and enjoyable trip possible.
Getting from Brussels to Leuven is relatively easy and there are two main ways to do so if you don't want to drive yourself: train and bus.
If you are travelling by bus in Europe, book your tickets using Flixbus and GoEuro
. If you are flying, compare and book tickets using Jetradar. For those using the train, buy train tickets on Trainline.
How to travel by train from Brussels to Leuven: Overview
The easiest way to travel from Brussels to Leuven is by train. There are three train stations in Brussels and you can use either one of them to travel across Belgium.
Brussels Central
Also known as Gare Centrale or Brussel Centraal, this is the most central of the three train stations in Brussels. It is located in the heart of the city, next to many hotels, tourist attractions and shopping streets. The Grand Place or Grote Markt, which is the main square of Brussels, is only a 5-minute walk from this station.
Brussels North
As the name suggests, this station is located in the North of Brussels in the municipality of Schaerbeek. With the advantage of its location in the business district of the city, Brussels North enjoys close proximity to several corporation headquarters such as Belgacom Towers and Rogier Tower. It is also a stone's throw away from Aarschot Street, known for city's underground nightlife.
Brussels South
Also known as Brussels Midi, this is the biggest and busiest of all the train stations in Brussels. The station is ideal for travelling intercity as it offers metro and tram connections. Additionally, high-speed trains such as the Eurostar and Thalys also operate at the Brussels Midi station.
Train fare, schedule and travelling time
Leuven is quite close to Brussels (approximately 30km) and it takes around 20 minutes to reach Leuven by train. You can use any of the above stations to take a train to Leuven. Usually, a train departs for Leuven from Brussels after every half hour, so scheduling is not much of a problem.
A one-way Standard Ticket costs €5.50. However, between Friday and Sunday, weekend rates are applicable which means the prices is 50 percent less than during business days. Keep in mind that this rate is only valid if you buy a return ticket.
Buying a Belgian Rail ticket is quite easy. You can either buy the ticket online or at the station from one of the booths or an automated machine. Check out the Belgian Rail Website for more information and exact departure timings.
Brussels to Leuven by bus
Getting to Brussels from Leuven by bus is slightly more complicated than taking the train route, however it is still a fairly simple journey.
De Lijn, part of the Flemish government's public transport service, offers the the most convenient bus route from Brussels to Leuven. However, these buses only operate from the Brussels-North station, so do keep that in mind.
You can take either one of the following buses: 318, 351, 358 or 410. Typically, the journey takes a little over an hour as the bus halts at dozens of stops on the way. Although, the travel time is much longer compared to train, it gives you the opportunity to see several picturesque Belgian towns and villages over the course of the journey.
A single ticket, valid for one journey, costs €3.00. You can either purchase this from the driver when you get on the bus or beforehand from a ticket machine. Another alternative is buying it from the De Lijn counters at the station. For those planning to return to Brussels the same day, a day pass would be the best option. A day pass costs €6.00 if you buy in advance, and €8.00 if you plan on buying it on the bus. Keep in mind that there are also weekly, monthly and yearly passes as well. Journeys are much cheaper with those.
You can have a look at the De Lijn Website to get a better idea of bus timings and routes.
Bus station in Leuven station
Since all buses coming to Leuven come to the Leuven Main Station, it is advisable to get off here and then take another bus which caters to whatever stop in Leuven you have in mind. Or if the bus you're on goes to that destination, then no need to change buses at all! Once in Leuven, you could also simply walk to any of the landmarks, as everything as the city center is pretty compact.
This bus station is Leuven is a busy, yet very comfortable one. Here you can find coffee shops, food options, public bathrooms and even pleasant places to sit and unwind. So rest assured, after a journey from Brussels, you can refresh yourself before proceeding to explore the city!
Hotels in Leuven
Here are some of our recommend hotels and accommodation options in Leuven.
Budget Accommodation in Leuven – €
ibis budget Leuven Centrum – an excellent budget hotel right next to the Leuven Central Train Station.
Cube Hostel – a great hostel in Leuven at a walking distance to the main attractions in Leuven city center.
Reasonably Priced Accommodation in Leuven – €€
Theater Hotel Leuven Centrum – a reasonably priced option to stay in Leuven, at walkng distance to the main central attractions and the train station.
Hotel De Pastorij – a great 3-star hotel in the best area to stay in Leuven, close to the Grote Markt and Oude Markt.
Luxurious Hotels in Leuven – €€€
Martin's Klooster – a refined hotel to stay in Leuven, at a short walk to the Grote Markt.
Are you visiting Brussels or Leuven soon? Check our guide on the best places to stay in Leuven.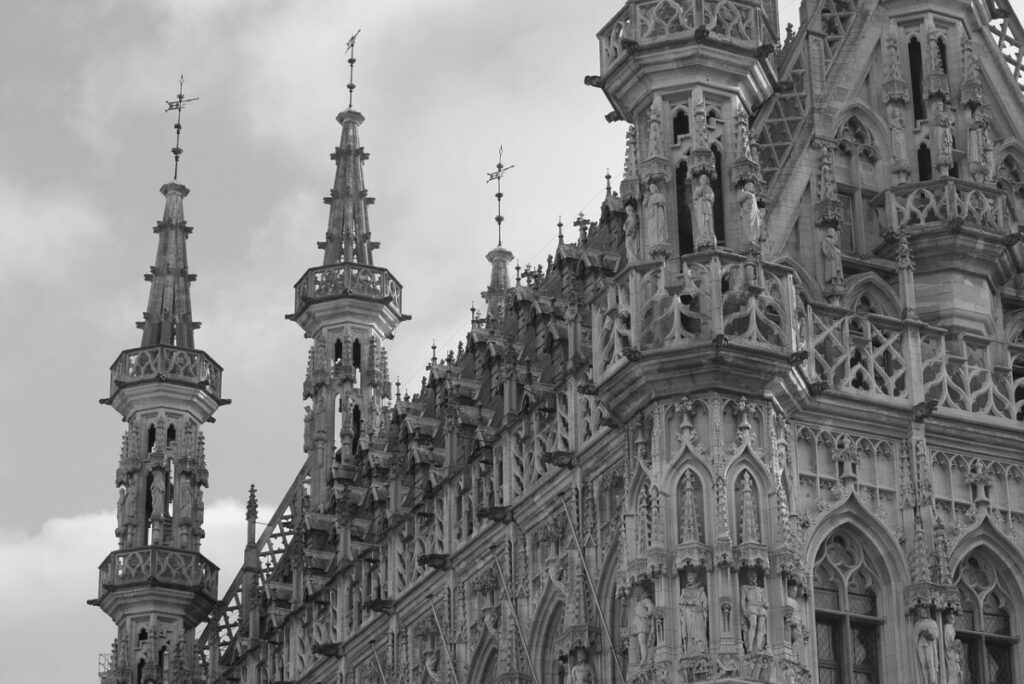 Other Resources for Traveling in Belgium
If you are traveling to Belgium you might want to check some of our best guides to the content. Check where to stay in Bruges and how to travel from Brussels to Luxembourg.