How to get from Budapest to Belgrade? Let's check the options below to travel between these two European capitals, by train, bus, plane and car
Are you planning a trip and don't know which transportation to use? Do you want to get from Budapest to Belgrade but you don't how? Then this post is right for you. In this post you will realize the best option of transportation when traveling from one capital city to another.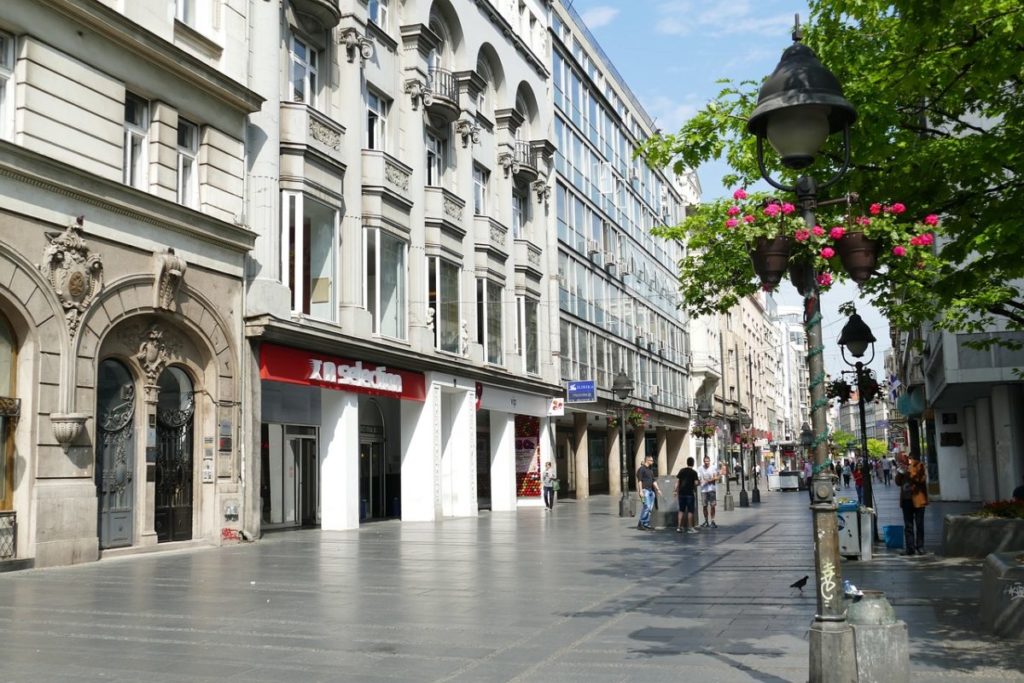 Budapest to Belgrade: The Route
The route connecting Budapest to Belgrade is a pretty popular one among travelers in Central and Eastern Europe. While Budapest is the capital of Hungary and one of the most visited cities in Europe, Belgrade has the authentic and chaotic Balkan feel that every tourist should experience.
The distance between Budapest and Belgrade is of roughly 380 km. You will need to spend some time on the border, as Serbia is not part of the Schengen area and also not part of the European Union. The good news is that you have plenty of options to cover this distance, and most of them are pretty affordable.
Budapest to Belgrade by Train
Travelling by railway is the cheapest way of traveling between these two capitals. The ticket for one direction starts at 15eur. If you really want to relax and take a break or maybe take a nap you can travel by night trains where you can make a sleeper reservation for 20eur. Trains on this route depart from Budapest Keleti Station and arrive at Beograd Centar.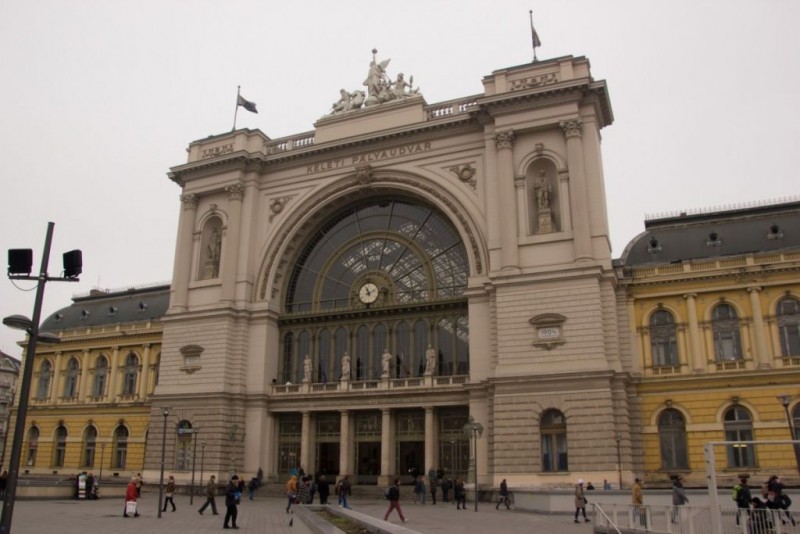 Here's a tip if you choose to travel by night train: keep your luggage stored and do not open the door of your couchette to no one except the conductor or the immigration officers on the border between Hungary and Serbia. Travel duration is around 8 hours plus the time you spend on the board which is between 30 minutes and 1 hour. This route is usually pretty safe, but caution is advised.
Time: 8.30 hours
Cost: from 15eur
You can buy tickets directly on the station or online at MAV (Hungarian Railways). If you choose to buy them online you can pick them up at the train station.
Budapest to Belgrade by Bus
Travelling by bus is very convenient because there are many coaches which operate daily between these two cities. The travel duration is around 6 hours. The ticket price for one direction is around 25eur and since there are direct departures you do not need to change the bus. When buying a bus ticket you should arrive at least half an hour early at the bus station so you can have enough time to buy your ticket and spot your bus.
Time: 6 hours
Cost: ~25eur
You can buy your ticket directly on the Budapest bus station (Nepliget) or online at Flixbus. You can also compare prices for different bus companies on GoEuro
.
Budapest to Belgrade by Plane
Flying is for sure the fastest way of transportation since the duration of this flight is around 1 hour. Budapest airport is not so far from the city center – 16km, therefore you can easily arrive from the city center to the airport by bus or by train + bus and also metro + bus. You can read more about it on our Budapest airport to city center guide.
The problem here is that, as of 2019, direct flights from Budapest to Belgrade are seasonal. In case you do not find a direct flight, prices can be pretty high, and the travel duration considerably higher.
If you want to check the flight availability and buy tickets from Budapest to Belgrade, you can do it on Jetradar.
Budapest to Belgrade by Car
Traveling by car is the most common option of transportation for local Hungarians and Serbs traveling on this route.
There are 2 possible routes from Budapest to Belgrade:
1.Via A1 motorway
Driving distance via A1 from Budapest to Belgrade is 378 kilometers (235 miles); 363 kilometers (225 miles) on motorways. If you want to travel by this road, this is the route: after exiting Budapest drive towards Keczkemet, passing Keczkemet drive to Horgoš boarder to enter Serbia. When passing the boarder, drive towards Subotica. After passing Subotica drive towards Belgrade passing close to Novi Sad and Stara Pazova.
When you are in hurry this is the route you will be taking because motorways make over 90 percent of this road.
Time: 3h 49min;
Distance: 378km;
2.Via M5
The driving distance via M5 from Budapest to Belgrade is 387 kilometers (240 miles); 168 kilometers (104 miles) on motorway. If you want to travel by this road, this is the route: after exiting Budapest drive towards Keczkemet, passing Keczkemet drive to Horgoš boarder to enter Serbia. When passing the boarder, drive towards Zrenjanin passing Kanjiža, Čoka, Mokrin, Kikinda, Rusko Selo and Nova Crnja. Afrer passing Zrenjanin you have a 64km drive to Belgrade.
If you have time and want to see more of Serbia and Vojvodina you will be taking this road and have a chance to see the beautiful rural nature and villages along the way.
Time: 5h 51min;
Distance: 387 km
Hotels in Budapest
Roombach Hotel Budapest Center – an excellent three star hotel in Budapest city center.
Boscolo Budapest, Autograph Collection – the Boscolo Budapest is not only one of the most iconic in Hungary, but in all of Central Europe.
Hotels in Belgrade
Hotel City Savoy – an excellent choice for those willing to stay in the center of Belgrade, close the Skadarska.
Hotel Metropol Palace – a sumptuous hotel in the center of Belgrade, with an impressive interior design.
Other Resources for Traveling in Hungary and Serbia
If you are travelling between Budapest and Belgrade you may want to check some of our other guides to Hungary and Serbia. Check our guide to hotels in Budapest city center and also where to stay in Belgrade. You can also check how to travel from Belgrade to Timisoara and Belgrade to Montenegro by train.
Are you already in Budapest or planning to take this trip soon? Leave your thoughts and comments below.