Traveling from Budapest to Debrecen? Look no further if you're planning how to optimize your trip from the Hungarian capital to Debrecen by bus train or car.
This post provides all the information you will need about bus and train fares, the stops and stations, as well as travel time. It also explains how and where you can buy your tickets from Budapest to Debrecen.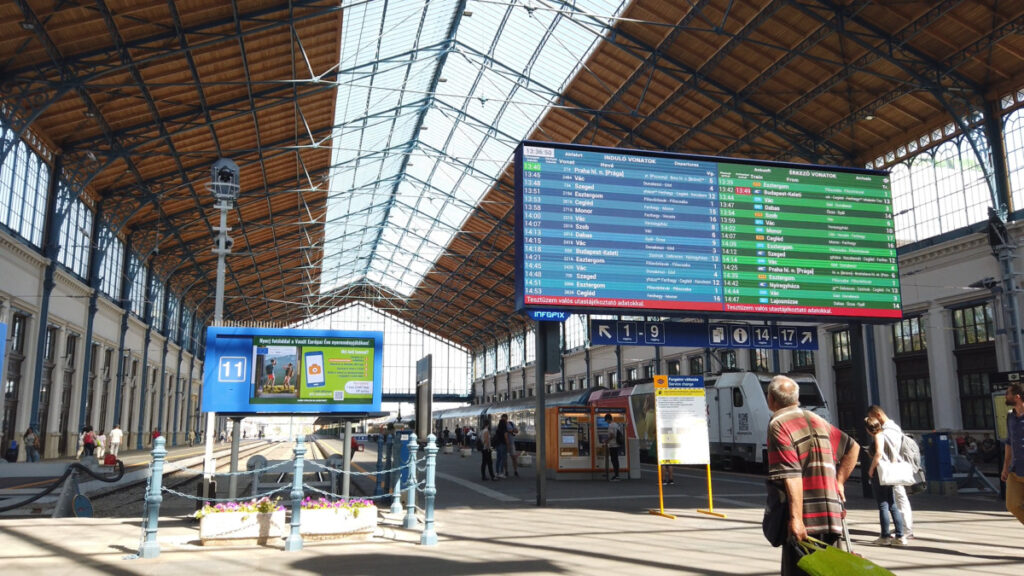 Budapest Nyugati StationWhen it comes to travelling, it's essential to plan beforehand. Read on to make sure you have all the information at hand so you can have the most comfortable and enjoyable trip possible.
Getting from Budapest to Debrecen is relatively easy and there are two main ways to do so if you don't want to drive yourself: train and bus.
If you are travelling by bus in Europe, book your tickets using Flixbus
. If you are flying, compare and book tickets using Jetradar. For those using the train, buy train tickets on Trainline.
How to travel by train from Budapest to Debrecen: Overview
The easiest way to travel from Budapest to Debrecen is by train. There are three train stations in Budapest and you can use two of them to go to Debrecen
Budapest Nyugati Railway Station (Western)
This is one of the most important train stations of Budapest. It is located in the heart of the city, next to many hotels, tourist attractions and shopping streets. It is also connected to the city's metro network (metro line 3). There are direct trains from this station to Debrecen.
Budapest Keleti Railway Station (Eastern)
Another of the most important train stations in Budapest. Budapest Keleti station concentrates a good chunk of the international rail traffic to the Hungarian capital, but also has domestic routes.
Train fare, schedule and travelling time
The distance between Budapest and Debrecen is of approximately 230 km. If you are traveling by train, the duration of the trip will depend on how fast and how many stops the train will travel.
The faster trains cover the distance between the two cities in roughly 2 hours and 30 minutes. The slower direct trains take 3 hours and 30 minutes to travel on this route.
Buying a Hungarian Rail ticket is quite easy. You can either buy the ticket online or at the station from one of the booths or an automated machine. Check out the Hungarian railways website for more information, exact departures and ticket purchases.
Budapest to Debrecen by bus
Getting to Budapest to Debrecen by bus is slightly more complicated than taking the train route, however it is still a fairly simple journey.
Volanbusz, a Hungarian public transport service company, offers buses connection Budapest to Debrecen. However, there are not many buses on this route and I would highly recommend traveling by train.
The bus ride from the two cities takes roughly 3 to 3 and a half hours to complete
You can have a look at the Volanbusz website to get a better idea of bus timings and routes.
Budapest to Debrecen by car and flight
If you are traveling by car, bear in mind the trip duration is the same or even slightly longer than taking the fastest trains. If you want to find a cheap option, you can use a service like blablacar.
Even if Budapest and Debrecen both have international airports, there are no passenger flights connecting the two largest Hungarian cities.
Hotels in Budapest
Here are some of our recommend hotels and accommodation options in Budapest.
Budget Accommodation in Budapest – €
Capital Guesthouse Budapest – an excellent budget choice in Budapest. A great location at a relatively short walk to the Budapest Keleti train station.
Best Choice Hostel – as the name says, this is another great choice to visit Budapest on a budget. Right on the Váci Utca, Budapest's famous shopping street, this accommodation is ideal for its prime location. You will be just a short walk to the Deák Ferenc tér, the most central square in the Pest area.
Reasonably Priced Accommodation in Budapest – €€
Ibis Budapest Heroes Square – the perfect hotel in Budapest if you want to stay near the Heroes' Square.
Roombach Hotel Budapest Center – an excellent three star hotel in Budapest city center. All rooms feature air conditioning and the hotel is ideal for both tourism and business travelers. The location is privileged, in the VII District, with great restaurant and entertainment options. The hotel is just a short walk to the Hungarian State Opera House, as well as the Deák Ferenc tér.
Luxurious Hotels in Leuven – €€€
Four Seasons Hotel Gresham Palace Budapest – a fabulous luxurious hotel in one of the most prime locations of Budapest, right next to the Chain Bridge.
Boscolo Budapest, Autograph Collection – a luxurious hotel in the District VII, featuring the New York Café, one of the most splendid in Europe.
Are you visiting Budapest and Debrecen soon? Check our guide on the best places to stay in Budapest.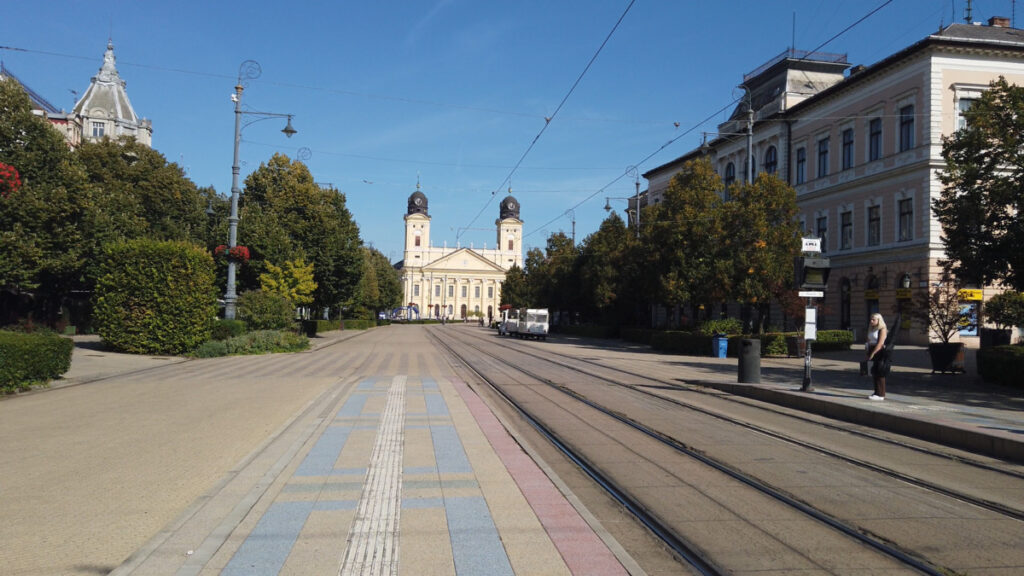 Other Resources for Traveling in Central Europe
If you are traveling to Central Europe you might want to check some of our best guides to the content. Check where to stay in Bratislava and where to stay in Ljubljana.