Bus or Train from Krakow to Budapest? Discover the best option with prices and information about this route
Krakow and Budapest are some of the most popular destinations in Europe. Check our guide and choose a bus or train from Krakow to Budapest and vice versa.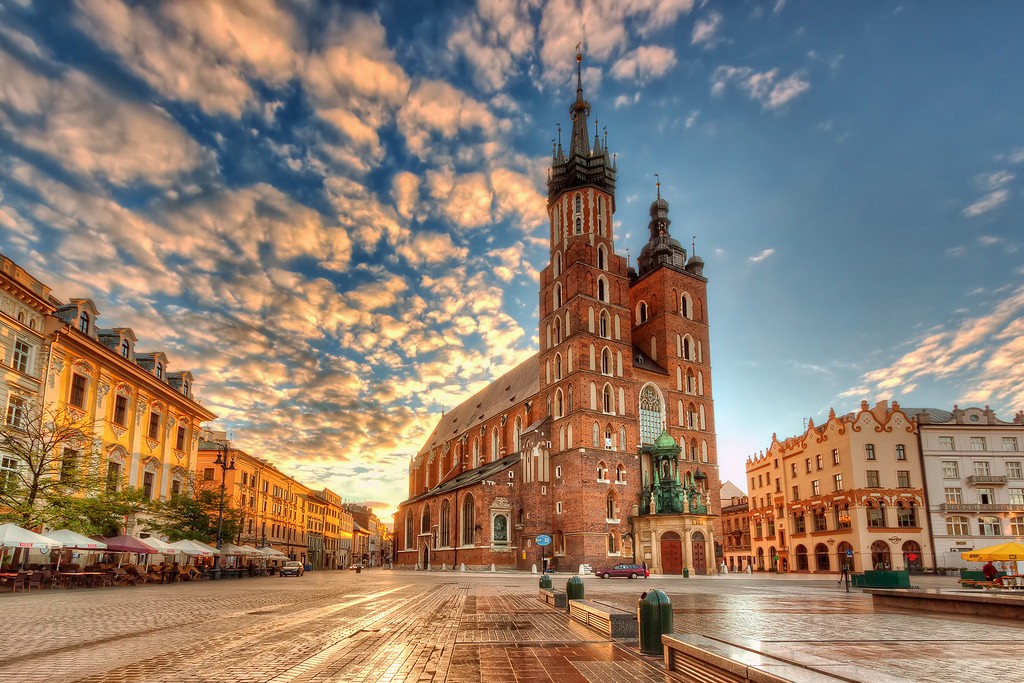 Budapest and Krakow are two cities in Central Europe that share a lot of common points: they both attract millions of tourists per year, they both have an excellent nightlife and they are somewhat close to each other in geographic terms. Odds are that, if you are in Southern Poland, you might want to extend your journey on a train from Krakow to Budapest.
If you are flying to Krakow or Budapest you can find the cheapest flights on Jetradar.
The road and rail distance between Krakow and Budapest range from approximately 400 to 650 km depending on which route you take. The trip time is usually above 6 hours.
Train from Krakow to Budapest
One of the most evident options one can probably think of is to take the train from Krakow to Budapest, as train lines are interconnected and rather cheap in this area of the world.
Even if this is quite surprising, Krakow and Budapest have quite poor train connection. Depending on the season, there is a direct option (night train) that leaves Krakow in the beginning of the night and arrives in Budapest in the early morning, in a total exceeding 10 hours of travel.
All the other options involving train are quite complicated, involving at least 2 connections via Katowice.
It still might be a good option though, in some cases. If you are travelling slowly in Central Europe, you can choose some of the cities along the way for a stop-over. Some of the options are Bratislava in Slovakia and Brno in Czechia.
Bus from Krakow to Budapest
Another option you might consider is taking a bus. There are a few companies operating in this route, such as Flixbus. You might be able to find each leg for as low as 10 to 12 euros in both companies.
The best idea is to compare ticket prices using Trainline and then choose the best option according to your needs.
Alternatively, you can book tickets for this route directly on infobus.eu and Flixbus.
What to choose from Krakow to Budapest
Certainly a night train on a sleeper car is more comfortable than a bus, and depending on the purpose of your trip, you can save one night of hotel booking, taking the train. If you are on a budget and want to go the fastest way, the bus is invincible at the moment, as there are also no direct flights between Krakow and Budapest.
If you are traveling slowly, you can stop in another city on the way. The best options in this route would be Brno, in the Czech Republic and Bratislava in Slovakia. Finally, another great option might be renting a car, especially if you are traveling in a group of more than 3 persons. You can compare prices on RentalCars.com.
Hotels in Krakow
Hotel Jan – a reasonably price hotel close the Krakow Market Square.
Hotel Imperial – an excellent hotel in the old town, very close to the Krakow Market Square.
Hotels in Budapest
Ibis Budapest City – a great reasonably priced option to stay in a very central location in Budapest.
Boscolo Budapest, Autograph Collection – the Boscolo Budapest is not only one of the most iconic in Hungary, but in all of Central Europe.
Other Resources for Traveling in Hungary and Poland
Check our guide on where to stay in Krakow, as well as the best places to stay in Budapest to enjoy the most of your trip.