How to travel from Corfu to Saranda (Sarandë) in Albania by Ferry? This guide covers all the aspects from this trip, including ports and how to buy tickets from Corfu to Saranda
Are you going to travel from Corfu to Saranda, or Saranda to Corfu by Ferry? Check our guide on how to travel from Corfu to Sarandë in Albania by ferry, in a short but interesting trip in Southern Europe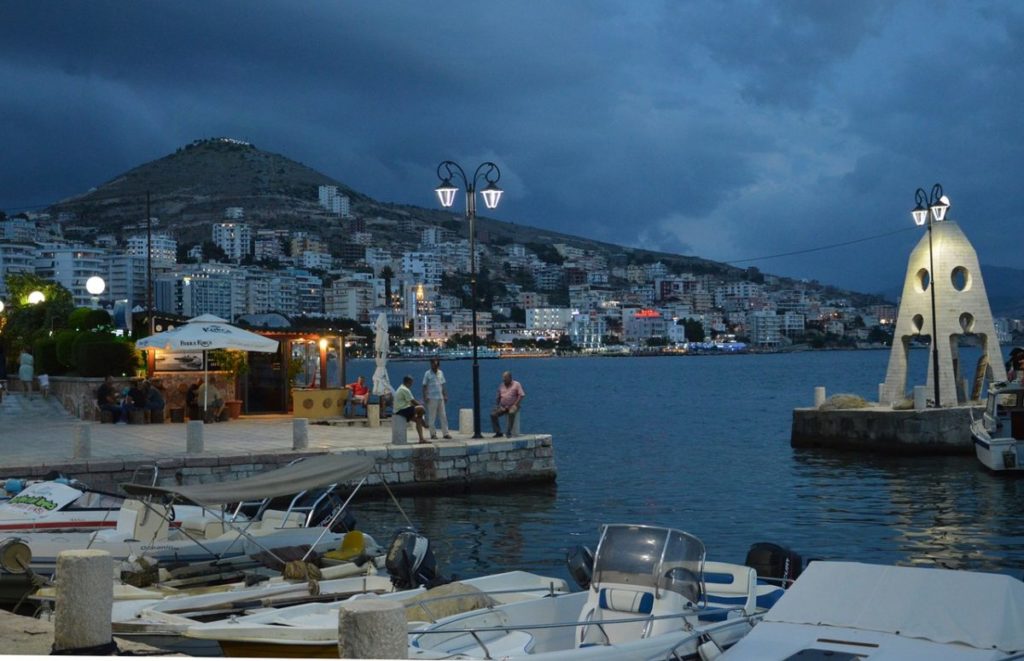 Corfu to Saranda, Albania: What you Should Know About the Route
Corfu is one of the most visited islands in Greece, famous for its history and natural beauty. It is also a city in the European Union and the Schengen Area. Through the Corfu Airport, millions of tourists arrive on this Greek Island every year.
The situation in Saranda, or Sarandë, in Albania is quite different. Albania is not part of the European Union, and is a considerably poorer country. However, Saranda is stunning, with amazing beaches and an interesting atmosphere for visitors. In recent years, the tourism infrastructure has also improved considerably in the country.
The trip from Corfu to Albania is pretty short, and you can even do it as a day trip from Corfu, going in the morning and returning in the evening. Saranda is a relatively small town, and in one day you can have a pretty good overall impression about it.
If you are travelling by bus in Europe, book your tickets using Flixbus. If you are flying, compare and book tickets using Jetradar.
Corfu to Saranda Albania by Ferry
Corfu is an island, and Saranda is a city in the coast of Albania. Despite the fact they are separated by just 35 km of distance, there are no bridges connecting Corfu to Albania. So the only option is either to take the ferry or orgazine a boat from these 2 location.
The trip time from Corfu to Saranda, or Saranda to Corfu is quite low, with usually taking roughly 2 hours in total. It is also important to stress that you can bring vehicles to your ferry journey, in case you came to Corfu driving. As from rented cars or bikes, you have to double check with the company if you can bring the vehicle outside the European Union.
As far as I am concerned, there are two companies operating on this route Sarris.al, an Albanian company, and a Greek company. The Sarris ferries seem to be more reliable because sometime the Greek company may have problems with strikes, which may affect scheduled ferries.
How to Buy Tickets from Corfu to Saranda, Albania by Ferry
In most cases, you have various options to buy ferry tickets from Corfu to Saranda. You can also do it both online and offline. I recommend it doing it online, as you can plan your trip better and avoid a full ferry. However, it is unlikely that the Ferry will be full unless you are traveling during high season.
Online: you can buy tickets from on the Corfu to Saranda, or Saranda to Corfu ferry route online. Direct Ferries is one of the best options to buy your tickets online, as well as to check schedules on this and other ferry routes. Alternatively, you can also check Sarris.al, althought the direct ferries booking system seems more reliable.
Click here to buy ferry tickets from Corfu on Direct Ferries.
Offline: you can just come to the port in one of the two cities and get your ticket there.
Port of Corfu
The Port of Corfu is relatively small, but it has a high influx of ferries as well as cruise ships. It is also quite close to the old town, and you can even walk from the old town to the Port itself.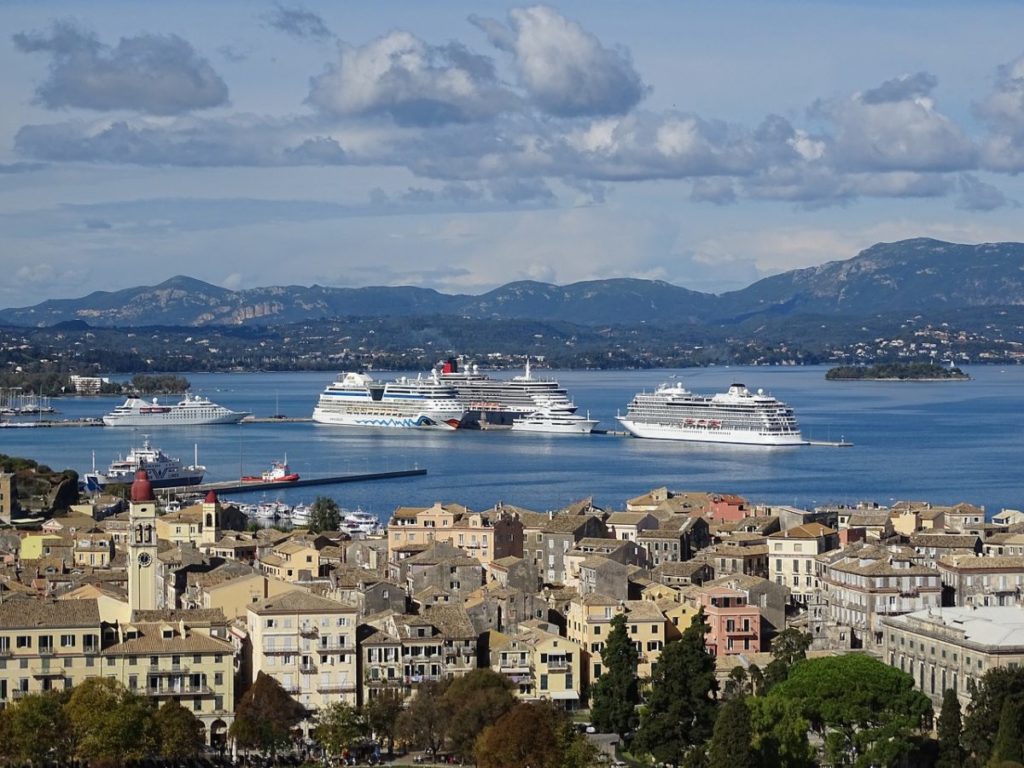 The terminal in the Port of Corfu is itself rather small, with not much options of entertainment. However, there are a number of taxis waiting outside, so you can quickly get to the old town or to any other area in Corfu if you don't want to walk.
Apart from cruise ships, there are many other ferries departing from Corfu. Many of them go to a number of cities in Italy, like Ancona, Brindisi and Venice. It also possible to go to other Greek cities like Patras and Igoumenitsja.
Port of Saranda
The Port of Saranda, or Port of Sarandë, is the entry point for ferries in this city in Southern Albania. It is also pretty close, at a walking distance to most attractions in the city. Saranda itself is really small, so it is a perfect day trip from Corfu.
The terminal itself is quite small, but offers free WiFi, as its pretty close to the center you do not need to organize much or arrive too early to get your ferry to Corfu.
The Saranda Port has a website, but it is in Albanian, here is the link to the Port of Saranda. Be careful when purchasing services immediately next to the terminal, ideally go a bit further into the city to avoid overpriced services.
Hotels in Corfu
Arcadion Hotel – an excellent hotel to stay at the very heart of Corfu.
Corfu Palace Hotel – a luxurious hotel in Corfu town, at a very scenic location.
Hotels in Saranda
Hotel Mano – a good hotel close to the Port of Sarandë.
Star Hotel Saranda – another great option to stay in Saranda.
Corfu and Saranda Resources
If you are traveling to Corfu or Saranda you may want to check some of our guides to the region. Check the best places to stay in Corfu, and the average and minimum salary in Albania.
Have you been to Corfu or Sarandë, or are you planning to do this trip? Leave your thoughts and questions in the comment box below.