Cost of living in Berlin: let's analyze costs of food, real estate, entertainment and transport in Berlin, Germany
Are you considering moving to Berlin, Germany? Check below the data for the cost of living in Berlin, the capital and the biggest city in Germany.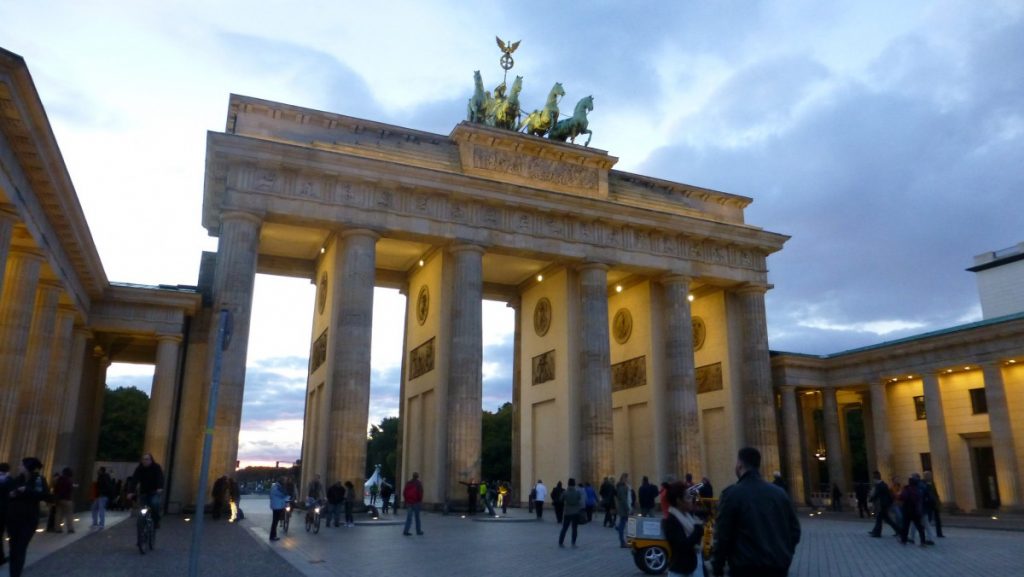 Cost of Living in Berlin, Germany
Berlin is one of the most ethnically diverse cities in the world, the capital of Germany, and one of the largest in the continent in terms of population. The city enjoys a central location in Europe, and is quite attractive for expats willing to relocate to Europe.
Unlike other larger German cities which have a bigger focus on industry, Berlin's economy is heavily based in the services sector. During recent years the city increased the number of jobs considerably, and its unemployed has consequently declined.
Berlin has some of the most thriving start-up scenes in Europe. There are many tech companies based in Berlin, and a good part of them is interesting in hiring highly qualified expats. Other than that, the Berlin tourism sector is also quite strong, as the German capital is one of the most visited in the continent.
The German capital used to be famous for its relatively low cost of living, but that has considerably changed in the past years. While food continues to be more affordable than other cities in German, accommodation and transport are now comparable to any other commercial hub in the country.
Let's check some data for the cost of living in Berlin, Germany below:
The currency in Germany is the Euro. The conversion rate to the USD is 1 dollar to 0.95 EUR as of December 4, 2022.
If you want to suggest your own values based on your experiences in this city, click on edit and insert the values. Upon moderation they will be calculated to make part of the average prices displayed below.
| Food | Price [EDIT] |
| --- | --- |
| 1 liter of milk | 1.00 USD |
| 1 loaf of bread | 1.60 USD |
| 1 kg of tomatoes | 4.10 USD |
| 1 kg of chicken | 4.50 USD |
| 1 single meal cheap restaurant | 9.00 USD |
| 1 single meal high-end restaurant | 26.00 USD |
| 1 cappuccino or latte | 2.70 USD |
| 1 big pizza delivery | 14.00 USD |
| Real Estate | Price [EDIT] |
| 1 bedroom flat (40 m2) rent per month | 900.00 USD |
| 1 bedroom flat (40 m2) utilities per month | 190.00 USD |
| 2 bedroom flat (80 m2) rent per month | 1,227.00 USD |
| 2 bedroom flat (80 m2) utilities per month | 280.00 USD |
| Price per square meter (city center) | 4,150.00 USD |
| Transport | Price [EDIT] |
| 1 single ride public transport | 3.50 USD |
| Monthly public transport ticket | 100.00 USD |
| 1 km taxi or similar transport app | 3.00 USD |
| 1 liter of gasoline (1/4 gallon) | 1.80 USD |
| Toyota Corolla (new) basic version | 27,600.00 USD |
| Salaries | Price [EDIT] |
| Minimum Salary | 1,851.00 USD |
| Average Salary (net) | 2,650.00 USD |
| Extras | Price [EDIT] |
| 1 ticket to the movies (adult price) | 13.00 USD |
| High speed internet per month | 35.00 USD |
| 1 month gym subscription | 49.00 USD |
Cost of Living for Students in Berlin, Germany
Berlin is an extremely attractive city for students. If offers many undergraduate, graduate and post-graduate degrees in both English and German. The city is also an important hub for foreigners interested in learning German.
Despite Germany being much more affordable for students than countries like the UK or Switzerland, the recent rise in accommodation costs in Berlin impacted the attractiveness of the city for students.
Here are some of the main higher education institutions in Berlin:
Humboldt-Universität zu Berlin
Getting a Job in Berlin
Berlin is probably one of the easiest places in Germany to land a job if you are an expat. That is partially explained by the fact that the city is extremely international, but also because it is focused on the services industry.
Wages in Berlin are not among the highest in Germany, but they are still pretty good and considerably above the European Union average.
Here are some websites for job hunting in Berlin:
Quality of Life in Berlin
Berlin has a number of advantages as the capital of Germany. It has some of the best transport links in the continent, and a virtually infinite amount of eatery choices in its various districts.
However, as a large city, Berlin also has its disadvantages. The capital of Germany is also one of the least safe in the countries, and considerably more dangerous than cities like Munich or Stuttgart. In terms of weather, Berlin rarely suffers from any kind of natural hazards, but it is one of the coldest in Germany.
English is widely spoken in Berlin. As a very international city, the command of the English language among Berlin residents is higher than the average in Germany.
If you are visiting Germany soon you may want to check some of our other German guides. Check the where to stay in Cologne and our article on the best places to places to stay in Frankfurt. You can also check the cost of living in Munich or Cologne. If you are traveling in the Eastern part of Germany, you can also check the where to stay in Dresden.
Other Resources for Expats and Travelers
Salaries Worldwide: check our articles on wages worldwide and understand better the economics of the countries you may be considering to move or invest.
Retire Abroad: check our retirement guides and maximize your retirement income and quality of life.
Jetradar: compare and find the cheapest air fares worldwide.