Cost of living in Denver, Colorado: let's analyze costs of food, real estate, entertainment, and transport in the largest and capital city of Colorado
Are you considering moving to Denver for your career or to start a business? Check below the data for the cost of living in Denver, Colorado, which is a major mountain hub for major commercial, financial, and cultural centers.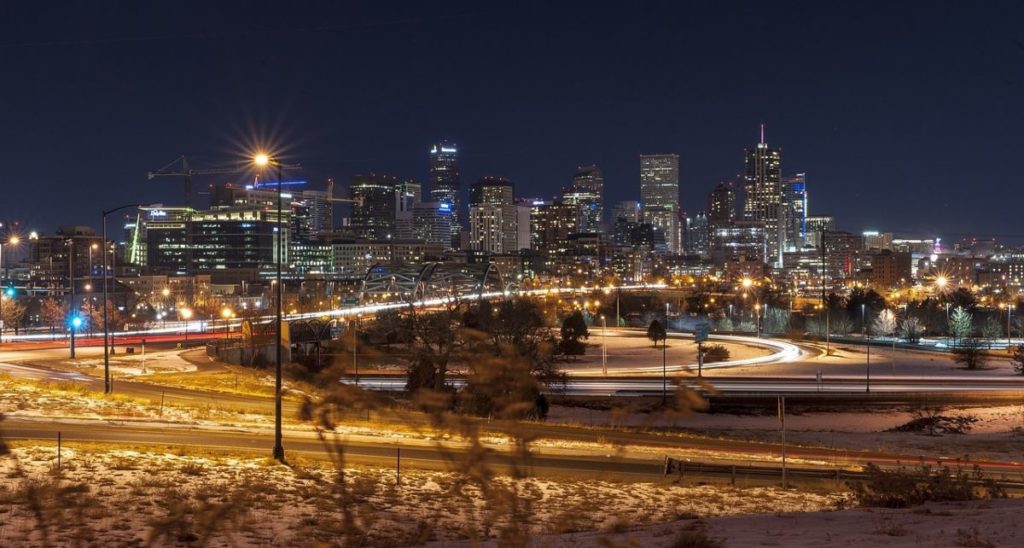 Denver Overview
Denver is a major city located at the base of the Rocky Mountains. The city spreads itself along the plains, with the oldest sections following the Platte River. It is a densely populated area that is ever growing and expanding.
Denver is a well-known city in the United States and is famously called "The Mile High City" for having an elevation of exactly 1 mile above sea level. The capital of Colorado is also famous for its mountains, sunsets, and thriving urban life. Denver is in close proximity to the mountains and Colorado is famous for having over 50 mountains that are taller than 14,000 feet. These tall mountains are lovingly called fourteeners.
Denver is one of the newest popular cities for people looking to make a move because it is a thriving hub full of nature and diverse culture. The city has beautiful mountain views, allowing weekend escapes to the great outdoors and has representation from a variety of countries.
Historically, Denver was a settler's town when people chose to not cross the Rocky Mountain range during the Gold Rush. Denver has historic figure's like Buffalo Bill and the Unsinkable Molly Brown who survived the Titanic disaster. Denver has one of the top amphitheater's in the nation. A beautiful structure that is nestled between two giant red rocks, Red Rocks Amphitheater is a draw for people nationally and internationally. The city of Denver is beautiful with plenty of open space in all the neighborhoods and the close proximity to the mountains.
Cost of Living in Denver, Colorado
Denver is full of bustling businesses and is a central hub for many large national companies, as well as local owned shops. English is the main language used throughout the city, but because of its important roles in business and culture, there are many other languages that are used as well.
Denver is a moderately expensive city to live in. The cost of living is high, but not as high as cities like New York or Los Angeles. Both the real estate and rental markets are very expensive. The most expensive areas of the city are located within or close to Downtown Denver.
The currency in Denver is the United States dollar. Let's check some data for the cost of living in Denver, Colorado below:
If you want to suggest your own values based on your experiences in this city, click on edit and insert the values. Upon moderation they will be calculated to make part of the average prices displayed below.
| Food | Price [EDIT] |
| --- | --- |
| 1 liter of milk | 0.83 USD |
| 1 loaf of bread | 2.99 USD |
| 1 kg of tomatoes | 4.25 USD |
| 1 kg of chicken | 6.70 USD |
| 1 single meal cheap restaurant | 13.00 USD |
| 1 single meal high-end restaurant | 75.00 USD |
| 1 cappuccino or latte | 4.50 USD |
| 1 big pizza delivery | 12.50 USD |
| Real Estate | Price [EDIT] |
| 1 bedroom flat (40 m2) rent per month | 1,550.00 USD |
| 1 bedroom flat (40 m2) utilities per month | 77.00 USD |
| 2 bedroom flat (80 m2) rent per month | 2,320.00 USD |
| 2 bedroom flat (80 m2) utilities per month | 125.30 USD |
| Price per square meter (city center) | 3,800.00 USD |
| Transport | Price [EDIT] |
| 1 single ride public transport | 2.50 USD |
| Monthly public transport ticket | 95.00 USD |
| 1 km taxi or similar transport app | 1.95 USD |
| 1 liter of gasoline (1/4 gallon) | 0.71 USD |
| Toyota Corolla (new) basic version | 18,500.00 USD |
| Salaries | Price [EDIT] |
| Minimum Salary | 1,485.00 USD |
| Average Salary (net) | 3,450.00 USD |
| Extras | Price [EDIT] |
| 1 ticket to the movies (adult price) | 11.50 USD |
| High speed internet per month | 55.00 USD |
| 1 month gym subscription | 43.00 USD |
Cost of Living for Students in Denver, Colorado
Denver is a great city for students because it offers excellent universities in a thriving landscape. The level of education is set at a high standard with numerous top universities both public and private, offering programs in the city. Some options for student housing are located on campus in dorms or are off campus in apartments or houses.
The cost of living is expensive, but the availability of jobs will help keep the cost down. As well, many universities offer scholarship programs, which can greatly assist in reducing the cost of tuition. Tuition fees in Denver are high, and the United States is one of the most expensive countries to study because of its tuition fees.
The Universities main language is English, but many will have courses that are available in other languages. Most of the higher education institutions will ask for your language proficiency in English and may ask you provide proof or complete a test.
Here are some main higher education institutions in Denver:
University of Colorado at Boulder
Getting a Job in Denver
Denver has an array of different job opportunities as many large businesses and corporations have chosen the city to place offices. From the engineer-based careers to the business affiliated, there are countless job opportunities for everyone. But, keep in mind that competition is stiff. You will want to display an excellent resume with experience for an eye-catching application. Despite the cost of living in Denver being moderately high, salaries are equally high.
The main language used is English, which will be essential in living and working in the city. However, due to the array of jobs and careers, there are many opportunities where speaking a foreign language can give you an edge on your application. There are many jobs where speaking a foreign language can benefit you.
If you are a citizen of the United States, you can start applying for jobs in Denver immediately, without having to wait or apply for papers and visas. If you are moving from abroad, remember that there is a lengthy process to obtain a work visa in the United States.
Here are some websites for job hunting in Denver:
Quality of Life in Denver
It is safe to say that the quality of life in Denver is high. A mile high. The city is full of skyscrapers and beyond the artificial lights, rise the impressive Rocky Mountains. There are many different state parks, as well as four National parks to visit. The most famous park is Rocky Mountain National Park, which is just a short drive from Denver. You will find that this city is packed full of arts and culture. From the music to the street art to the nightlife, Denver delivers in entertainment.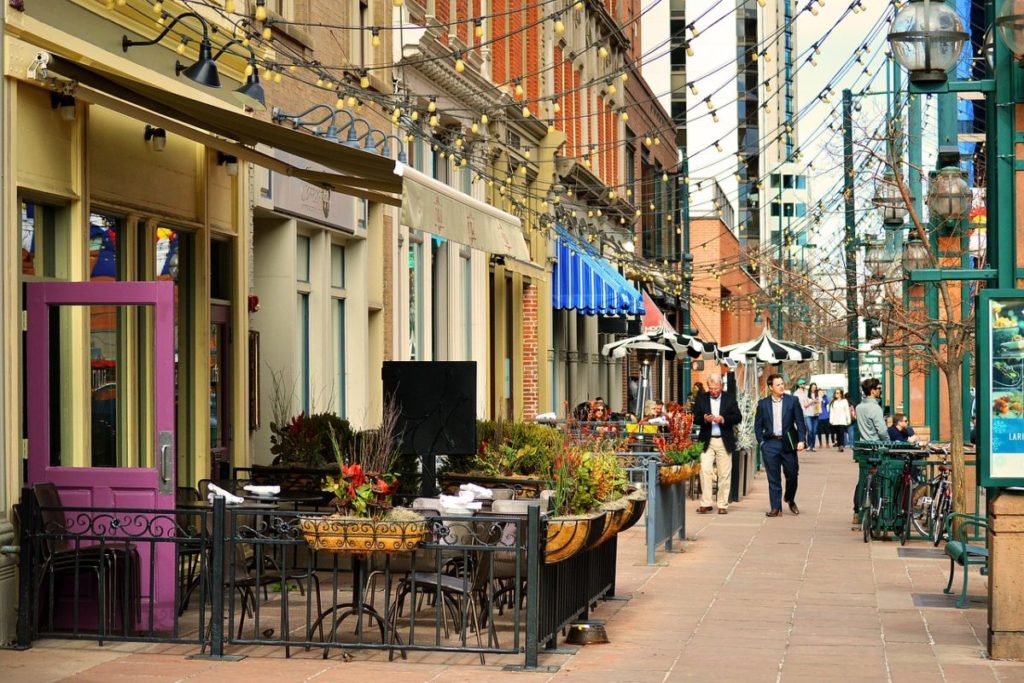 Denver is a safe city and the police work hard to ensure that all people stay safe. However, there is petty crime like many cities around the world. It is best to keep an eye on your belongings and be aware of your surroundings.
The climate varies by season. Denver is technically within a desert setting, which means it is dry all year round. It does rain and snow, but you will find the air is thinner and drier in this state. Denver in the summer can be hot. Dry heat that bakes your skin is common in the summertime. The hottest days can be over 100 degrees Fahrenheit. In winter, there is plenty of snow and cold weather.
In winter, the temperatures can drop below 0 degrees Fahrenheit on the coldest days. Denver is well-known for having over 300 days of sunshine year-round. The means, even in cold weather, you will see the sun. Denver can be erratic in its weather. In the same day there can be sunshine and later a blizzard. It is best to be plan ahead and have a four-season wardrobe ready for this city.
Other Resources for Travelers and Expats
If you are traveling or relocating to the US you may want to check some of our other content to the country. Check the best places to stay in Denver or where to stay in Seattle.
Salaries Worldwide: check our articles on wages worldwide and understand better the economics of the countries you may be considering to move or invest.
Retire Abroad: check our retirement guides and maximize your retirement income and quality of life.
Jetradar: compare and find the cheapest air fares worldwide.