Cost of living in Mexico City: Let's analyze the cost of food, entertainment and real estate in Mexico City, Mexico
Hoping to try your luck and live your dream life in Mexico City, Mexico? Down below is the data you need to know about the cost of living in Mexico City, Mexico's capital and largest city.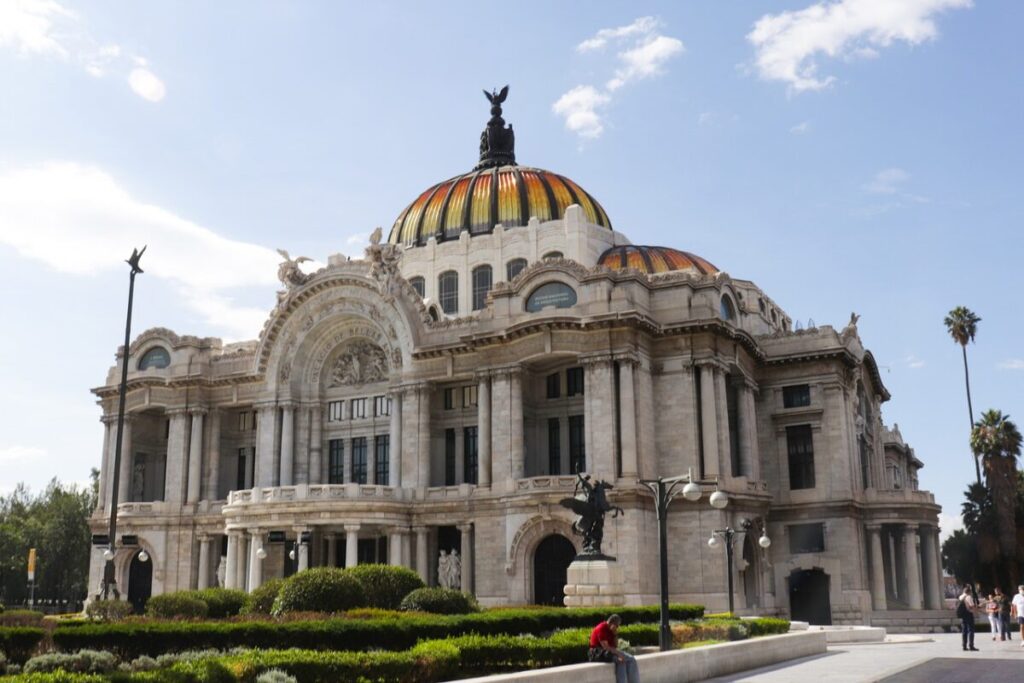 Cost of Living in Mexico City, Mexico
Like other capital cities in the world, Mexico City is the country's major business hub. It is also the largest city in Latin America, with almost 21 million people calling the city and its surrounding areas home.
Thanks to its status as Latin America's key financial hubs and one of the key players in the world economy, it has brought in a lot of expats, investors and tourists to the city. Aside from its financial appeal, the city has a very rich culture developed by its inhabitants and interesting history. Wherever you turn, you would see how diverse the city is as each neighborhood has something new to offer for everyone.
Considering the status of the city as a financial hub and the capital of the country, the cost of living is very high compared to other Mexican cities. However, if you compare it to living in the United States, Mexico City has an affordable cost of living. The city has everything to offer people, from affordable transportation, living accommodations, utilities to top universities and schools.
The currency in Mexico is the Mexican Peso. The conversion rate to the USD is 1 US dollar to 17.42 MXN as of October 2, 2023.
| Real Estate | Price [EDIT] |
| --- | --- |
| 1 bedroom flat (40 m2) rent per month | 700.00 USD |
| 1 bedroom flat (40 m2) utilities per month | 50.00 USD |
| 2 bedroom flat (80 m2) rent per month | 1,200.00 USD |
| 2 bedroom flat (80 m2) utilities per month | 70.00 USD |
| Price per square meter (city center) | 2,600.00 USD |
| Salaries | Price [EDIT] |
| Minimum Salary | 150.00 USD |
| Average Salary (net) | 620.00 USD |
Cost of Living for Students in Mexico City, Mexico
Mexico City is considered to be the country's educational hub and several top universities and colleges are scattered across the city. Some of these universities are even hailed by top educational institutions for their comprehensive course offerings. Students can easily find affordable accommodations in the city, as well as enjoy cheap accommodations and utilities during their stay.
The average tuition fee for an undergraduate program in Mexico City can start from $1,600 to $17,000 per year depending on the institution in question. Meanwhile, master's degrees can begin from $20,000 and up. The languages used in some of these schools are in English and Spanish depending on the program. While free tuition for international students is not available, there are international scholarships available for them to check.
Here are some of the top universities in Mexico City:
National Autonomous University of Mexico
Instituto Politecnico National
Universidad Autonoma Metropolitana
Getting a Job in Mexico City
Mexico City has the second highest unemployment rate in the country as of 2019 at around 5.60%. However, there are industries that are opening its doors to foreign workers such as education, engineering and the technical sector and it can get very competitive. If you know someone from these industries, you may be able to get a higher chance in catching these jobs before the competition begins for them. You can also get a wider range of job openings if you are proficient with Spanish.
When it comes to wages, it varies depending on the industry you are in. However, it can start from 11,500 MXN to 202,000 MXN. Fortunately, Mexico City's living costs is very affordable and you can easily live comfortably in the city for $800 a month if you are just starting.
Here are some of the best job hunting sites you can use to see what jobs are available for expats in Mexico City:
Quality of Life in Mexico City
Although it is the country's capital and financial hub, living in Mexico City is actually very affordable compared to living in the United States or even in Europe if you do your research and plan accordingly.
The city has a lot to offer, from great entertainment and food options, to cultural destinations that will surely make your stay memorable. Mexicans are very welcoming and while a majority of Mexicans prefer Spanish, you can still explore and get assistance in English.
When it comes to food, there are a lot of food options in Mexico that are very affordable and if you are very frugal, you may be able to get more for a small budget. There are also various dining options that are very cheap and match anyone's taste. The city even has its very own international street food hotspot that serves Italian, French, Japanese and local cuisines for people to enjoy.
Mexico City has a subtropical highland climate year-round and you would be surprised that it doesn't get too hot even in the dry season. The reason for this unique climate is the city's location, causing some areas to have colder temperatures due to being at a higher altitude than the rest of the city. Getting some sunshine in the capital can be a bit difficult, especially during the winter. Pollution is also a problem in the city, which can be a hazard for those who have problems respiratory problems. Fortunately, there are several great destinations outside the city that you can enjoy and be close to nature.
Getting to Mexico City is easy since its public transportation infrastructure is well-developed and it is the country's capital. Many even laud its public transportation network for being efficient and you have an option between using the trains, buses, trolleybuses and cabs. Many international airlines operate at Mexico City International Airport such as Aeromexico, American Airlines and Air France. Low-cost airlines such as Aeromexico Connect, VivaAerobus and Volaris also have regular flights to and from MEX.
Unfortunately, Mexico City has a very low reputation when it comes to dealing with crime and safety. It is important that one is vigilant, especially in certain parts of the city. Choosing the right neighborhood is also a key to staying safe while living in Mexico City.
Other Resources to Visit Latin America
If you are visiting Mexico City soon you may want to check some of our other guide to the region. Check the best countries to move in Latin America and our article on the best places to stay in San Jose, Costa Rica.