Cost of living in Milwaukee: let's analyze costs of food, real estate, entertainment, and transport in Milwaukee, Wisconsin.
Are you considering moving to Milwaukee for your career or to start a business? Check below the data for the cost of living in Milwaukee, Wisconsin which is known for its breweries, motorcycles, and idyllic location on the Great Lake, Lake Michigan.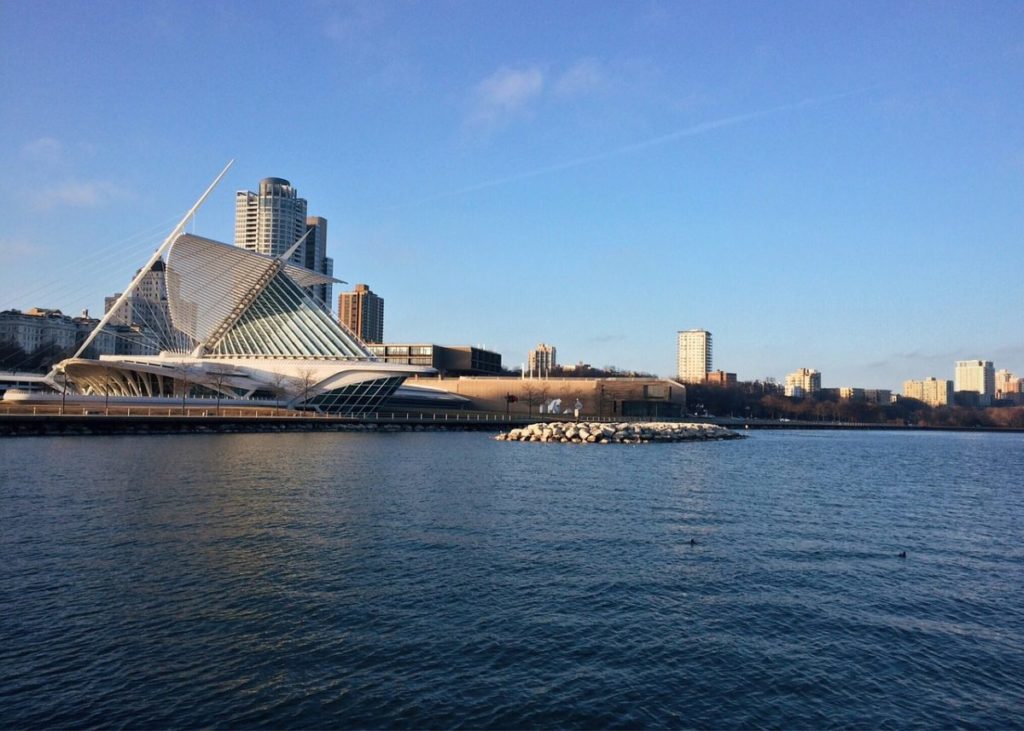 Cost of Living in Milwaukee, Wisconsin
Milwaukee, Wisconsin is a city located on the western shore of one of the five Great Lakes, Lake Michigan. It is a city that is well known for its breweries, of which many offer tours to explain their history in the industry and area. As well, Milwaukee is known for the Harley-Davidson Museum, which houses a display of classic motorcycles.
Milwaukee is Wisconsin's largest city and it is the fifth largest overall of the Midwestern Cities of the United States. It is a densely populated city with a European history that started with the Germans. The city is still undergoing a major construction boom and is famous for its Milwaukee Riverwalk, which gives an excellent view of the city skyline. It has many different museums from art to collections that you can view, with a strong focus in sports. Miller Park is a famous ballpark that is home to the Milwaukee Brewers.
The cost of real estate is the highest you will face with living costs and health care follows closely behind. Though those two aspects are higher costs, you can make up for it because the cost of transportation, utilities, and groceries is reasonable. While some expenses are more than others, the generally reasonable cost of living means that you can even out the overall cost.
Let's check some data for the cost of living in Milwaukee, Wisconsin below:
If you want to suggest your own values based on your experiences in this city, click on edit and insert the values. Upon moderation they will be calculated to make part of the average prices displayed below.
| Food | Price [EDIT] |
| --- | --- |
| 1 liter of milk | 0.85 USD |
| 1 loaf of bread | 2.70 USD |
| 1 kg of tomatoes | 3.50 USD |
| 1 kg of chicken | 6.90 USD |
| 1 single meal cheap restaurant | 15.00 USD |
| 1 single meal high-end restaurant | 50.00 USD |
| 1 cappuccino or latte | 4.10 USD |
| 1 big pizza delivery | 19.00 USD |
| Real Estate | Price [EDIT] |
| 1 bedroom flat (40 m2) rent per month | 1,000.00 USD |
| 1 bedroom flat (40 m2) utilities per month | 140.00 USD |
| 2 bedroom flat (80 m2) rent per month | 1,850.00 USD |
| 2 bedroom flat (80 m2) utilities per month | 150.00 USD |
| Price per square meter (city center) | 3,500.00 USD |
| Transport | Price [EDIT] |
| 1 single ride public transport | 2.40 USD |
| Monthly public transport ticket | 75.00 USD |
| 1 km taxi or similar transport app | 0.85 USD |
| 1 liter of gasoline (1/4 gallon) | 0.90 USD |
| Toyota Corolla (new) basic version | 20,550.00 USD |
| Salaries | Price [EDIT] |
| Minimum Salary | 1,585.00 USD |
| Average Salary (net) | 4,100.00 USD |
| Extras | Price [EDIT] |
| 1 ticket to the movies (adult price) | 13.00 USD |
| High speed internet per month | 55.00 USD |
| 1 month gym subscription | 35.00 USD |
Cost of Living for Students in Milwaukee, Wisconsin
Milwaukee is a great city for students. There are great universities and many students choose to study in this city. The level of education has a high standard in this city, as well as throughout the state. Some options for student housing are on campus dorm rooms and off campus apartments. The cost of living in reasonable and with the availability of jobs, living costs are manageable.
The Universities main language of education is English, but some may offer courses in other languages. Many of the higher education institutions will ask for proof of your proficiency of the English language and may provide a test for you to complete.
Here are some main higher education institutions in Milwaukee:
University of Wisconsin – Milwaukee
Getting a Job in Milwaukee
Milwaukee has an array of job opportunities available with many businesses and corporations putting office in the popular downtown area. There are many different careers to choose from. Any applicant can find a job to apply for in Milwaukee. English will be essential for any job, as it is the primary language spoke, but there may be an opportunity for a second language. Look out for jobs where a foreign language may help boost your skill within the company.
If you are a citizen of the United States, there is no extra paperwork need for you to work. You can start applying for jobs at any time. However, if you are moving from outside of the country, keep in mind that there is a lengthy process to receive and be approved for a work visa within the United States.
Here are some websites for job hunting in Milwaukee:
Quality of Life in Milwaukee
The quality of life is high in Milwaukee. The city offers many different parks and beach space. From the lake views to the river, there is plenty for you to explore in the outdoors around Milwaukee. You will also find that this city has strong roots with the brewery industry. There are numerous breweries that you can find tours and learn more about the history of Milwaukee as a brewing city.
Along with breweries, one of the popular museums is the Harley-Davidson Museum which houses a large collection of the infamous motorcycles. There are other museums for you to explore as well, such as the Milwaukee Public Museum. Art and culture are definitely a part of daily life in this Midwestern hub.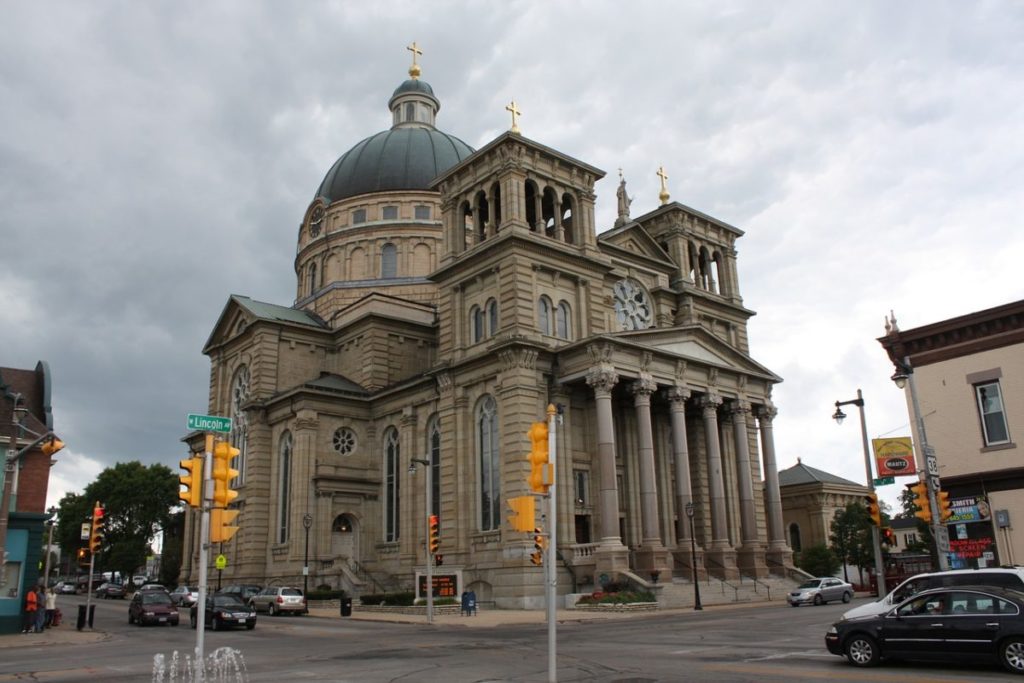 Milwaukee is a safe city. The police dutifully do their job to ensure that the citizens stay safe. However, as with any city, there can be petty crime and it is best to keep an eye on your belongings.
The climate varies by season, but overall Milwaukee is a humid place. This can mean that even low temperatures in the summer time, feel hotter and stickier. In the winter, the cold feels like it penetrates deeper. Summer can feel hot and sweaty because of this humidity, and temperatures normally goes up to the low 80s. In the winter, it can get colder with some month's averages hovering at just about 32 degrees Fahrenheit or freezing. However, the weather is un-predicable and can always be extreme. Winters can be extremely harsh with plenty of snow on the ground. It is best to have a winter wardrobe ready to beat off the freeze.
Other Resources for Travelers and Expats
If you are traveling to the Midwest and other areas in the central part of the United States you might want to check some of our other guides to the region. Check where to stay in Chicago and the best places to stay in Denver. You can also check our guide on where to stay in Minneapolis.
Salaries Worldwide: check our articles on wages worldwide and understand better the economics of the countries you may be considering to move or invest.
Retire Abroad: check our retirement guides and maximize your retirement income and quality of life.
Jetradar: compare and find the cheapest air fares worldwide.
Are you in Milwaukee or planning to visit it soon? Leave your thoughts in the comment box below.