Cost of living in Panama City, Panama: let's analyze costs of food, real estate, entertainment, and transport in Panama City, the capital of Panama.
Are you considering moving to Panama City for your career or to start a business? Check below the data for the cost of living in Panama City, Panama, which is a major Central American city hub for commercial, financial, and cultural centers.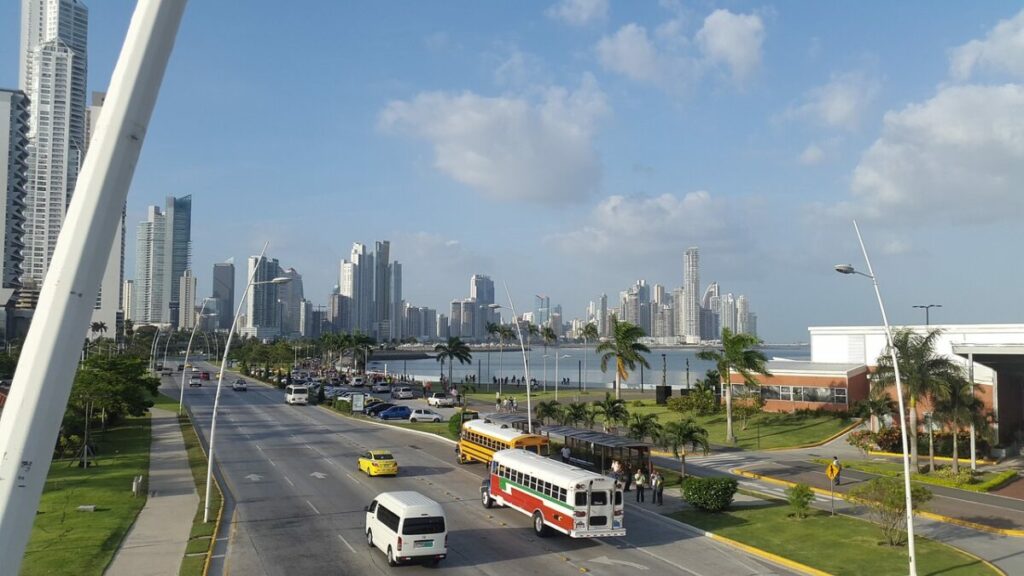 Panama City Overview
Panama City is both the capital and largest city in Panama, which was founded in 1519 by the Spanish conquistador Pedro Arias Dávila. What began as a base point for expeditions into Peru, it quickly became an integral trade route for the American continent. In August 1914, Panama City became a central conduit for maritime trade with the construction of the Panama Canal.
The city rests against the Pacific Ocean and is famous for being one of the entrances to the human-made Panama Canal. The Panama Canal is the most efficient connection between the Pacific and Atlantic Oceans, which makes Panama City a popular destination for both business and tourism. For tourists and expats, the city has a bustling nightlife and is in a prime location to explore more of Central America or head South to a new continent.
For people looking to make a move, Panama City is a popular choice because of its energy, history, and beautiful location. This urban center's oceanside location offers a prosperous work, relaxing home, and a thriving lifestyle. With representation from a variety of countries, Panama City is a diverse cultural hub.
Beginning from a small settlement, Panama City has grown to become the political, financial, and administrative center of the country. But aside from the lucrative business and sprawling landscape, Panama City is also well-known for its unique origin and history. The Casco Viejo is the historic district of Panama City and a popular destination for tourists interested in architecture.
Cost of Living in Panama City, Panama
Panama City is packed with flourishing businesses, and it is a central hub for maritime trade with the Panama Canal. With the Panama Canal, many national and international companies have offices in the city. Apart from that, there are small, mom and pop shops to explore. Spanish is the official language spoken throughout the city, but because of its strong relationship with business and tourism, there are many other languages spoken as well.
The cost of living in Panama City is high but lower than the cost of living in the United States, making it attractive to expats. The most significant portion of your budget will have to go to your housing arrangements.
In Panama City, most one-bedroom apartments are about $1,000 USD per month, and three-bedroom units cost about $2,000 USD per month. However, if you want a luxury high rise apartment, you'll have to pay upwards of $3,000 USD per month. For expats on a budget, you can live like the locals and spend less with a one-bedroom apartment that costs about $550 USD per month.
While the rental market is pricey but affordable, the real estate market can be extremely expensive to invest in. To live in the city center, most homes will have prices listed that reflect a cost of $200 USD per square foot, or more.
The currency in Panama is the Panamian Balboa. The conversion rate to the PAB is 1 dollar to 1.00 PAB as of December 8, 2023.
If you want to suggest your own values based on your experiences in this city, click on edit and insert the values. Upon moderation they will be calculated to make part of the average prices displayed below.
| Food | Price [EDIT] |
| --- | --- |
| 1 liter of milk | 1.40 USD |
| 1 loaf of bread | 1.70 USD |
| 1 kg of tomatoes | 1.50 USD |
| 1 kg of chicken | 23.00 USD |
| 1 single meal cheap restaurant | 7.50 USD |
| 1 single meal high-end restaurant | 26.00 USD |
| 1 cappuccino or latte | 2.50 USD |
| 1 big pizza delivery | 19.00 USD |
| Real Estate | Price [EDIT] |
| 1 bedroom flat (40 m2) rent per month | 920.00 USD |
| 1 bedroom flat (40 m2) utilities per month | 80.00 USD |
| 2 bedroom flat (80 m2) rent per month | 1,550.00 USD |
| 2 bedroom flat (80 m2) utilities per month | 110.00 USD |
| Price per square meter (city center) | 2,100.00 USD |
| Transport | Price [EDIT] |
| 1 single ride public transport | 0.40 USD |
| Monthly public transport ticket | 28.00 USD |
| 1 km taxi or similar transport app | 2.90 USD |
| 1 liter of gasoline (1/4 gallon) | 1.50 USD |
| Toyota Corolla (new) basic version | 22,000.00 USD |
| Salaries | Price [EDIT] |
| Minimum Salary | 320.00 USD |
| Average Salary (net) | 800.00 USD |
| Extras | Price [EDIT] |
| 1 ticket to the movies (adult price) | 8.00 USD |
| High speed internet per month | 40.00 USD |
| 1 month gym subscription | 45.00 USD |
Cost of Living for Students in Panama City, Panama
Panama City is a great city for students because it offers a selection of top universities in a thriving urban landscape. The level of education has high standards, with both public and private institutions. Some options for student housing are associated with the university and may be located on campus. Other housing options would be independent and off-campus apartments or houses.
The cost of living is rather expensive for students, but the availability of jobs will help keep the cost down. As well, many universities have scholarship programs, which can help in reducing the cost of tuition. The tuition in Panama City is affordable for US standards, with an average cost of about $13,500 per year.
The universities primary language is Spanish, but many programs have courses that are offered in other languages too. Most of the higher education institutions will ask for proof of your language proficiency or request that you complete a test. Other programs may features courses in English.
Here are some main higher education institutions in Panama City:
Universidad Tecnólogica de Panamá
International Maritime University of Panama
Getting a Job in Panama City
With various job opportunities, Panama City is home to many large businesses and corporations that are often seeking new workers to fill their offices. As well, the tourism industry is bustling, and there is an average of 1.5 million tourists visiting annually. With the influx of tourism and the draw of large corporations, there are countless job opportunities for everyone. But you should keep in mind that the competition is fierce for the best positions.
To get a job, you should display an outstanding resume with relevant experience that makes your application stand out from the crowd. While the cost of living is affordable, an average salary of $789 USD per month can help you afford your monthly budget.
The primary language spoken is Spanish, which will be essential to living and working in the city. However, with international relations in business and tourism, there are many circumstances where speaking a foreign language can be beneficial to your application.
Panama also offers the friendly nations visa. If you are a citizen of one of the countries in the list of this program, the bureaucracy to move to Panama is considerably lower.
Here are some websites for job hunting in Panama:
Quality of Life in Panama City
Many people will tell you that the quality of life is high in Panama City. The city's beautiful high rises, beaches, sprawling skyline, and Bridge of the Americas many diverse people call Panama City home. The nightlife is energetic, and the bustle only continues in the daytime. With great entertainment, Panama City is a prime destination.
Panama City is a safe city, and the police work hard to enforce the law. However, there is petty crime, like many cities in the world. To stay safe, you should keep an eye on your belongings and always be aware of your surroundings. Unsafe neighborhoods that should be avoided are El Chorillo, Santa Ana, Curundu, and San Miguel.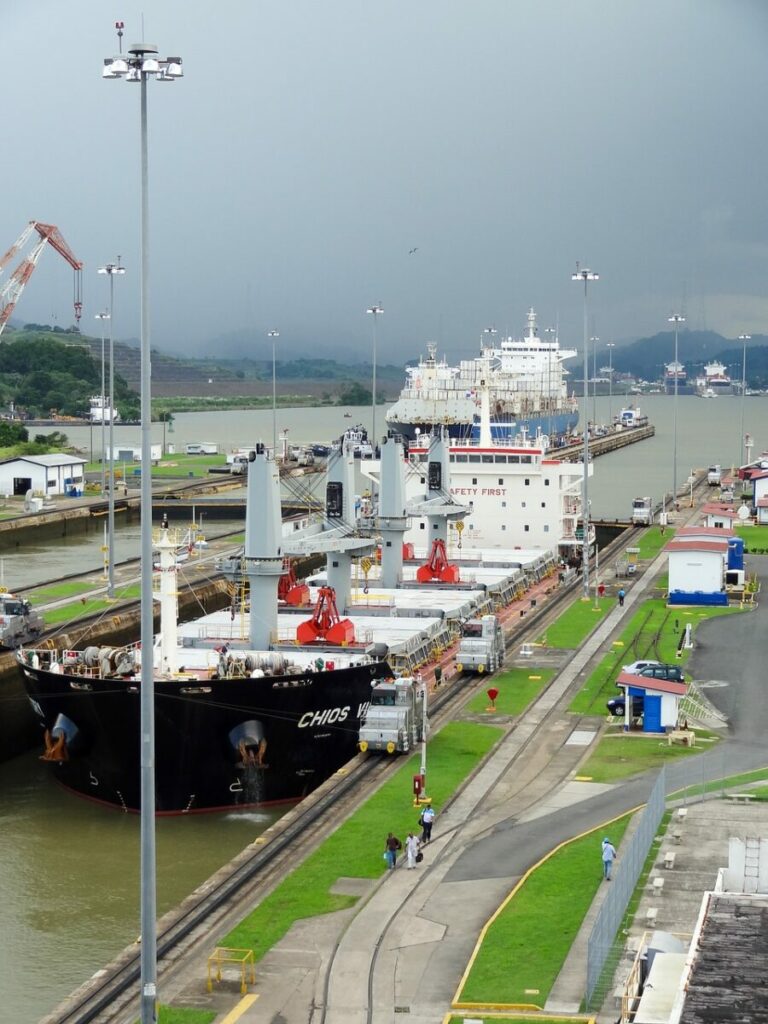 The climate in Panama City is humid and warm all year round. Panama is a tropical country, which means that it has two seasons. The wet season is from May to November and the dry season is from December to April. In both the wet and dry season, temperatures can range from 80 to 90 degrees Fahrenheit. It is best to plan and have your summer shorts and rain gear ready for this city.
If you are visiting Central America soon you may want to check some of our other regional guides. Check the the average and minimum salary in Panama and our article on the best places to stay in San Jose, Costa Rica.
Other Resources for Expats and Travelers
Salaries Worldwide: check our articles on wages worldwide and understand better the economics of the countries you may be considering to move or invest.
Retire Abroad: check our retirement guides and maximize your retirement income and quality of life.
Jetradar: compare and find the cheapest air fares worldwide.