Cost of living in San José, Costa Rica let's analyze costs of food, real estate, entertainment, and transport in San José, the capital of Costa Rica.
Are you considering moving to San José for your career or to start a business? Check below the data for the cost of living in San José, Costa Rica, which is a major Central American city hub for commercial, financial, cultural, and tourism businesses.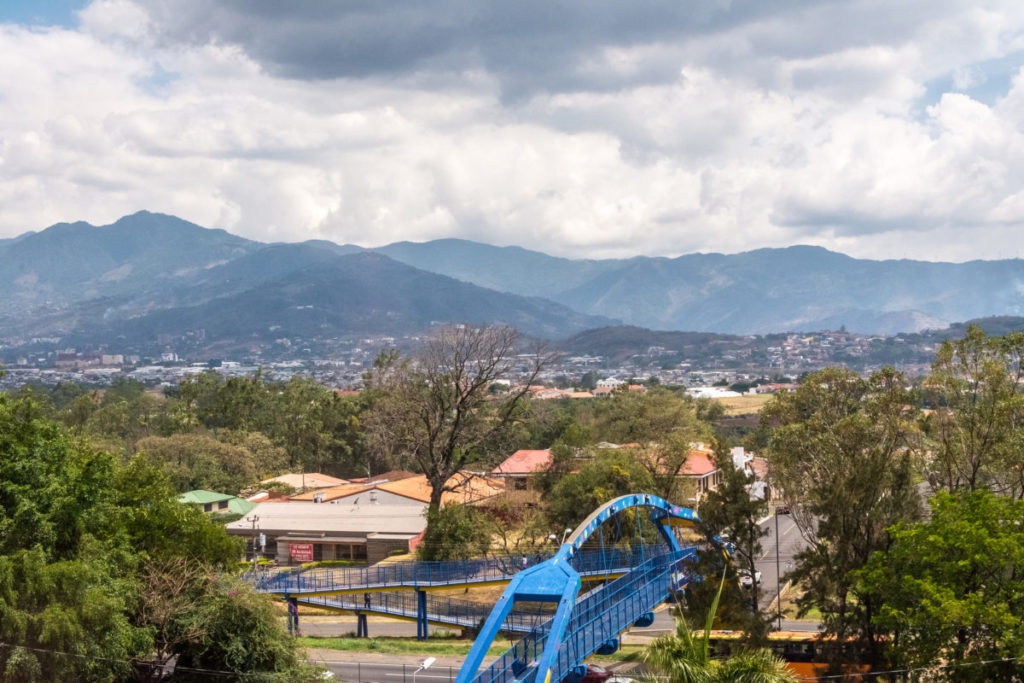 San José Overview
The literal translation of San José is Saint Joseph and it is the capital and largest city in Costa Rica. The city was founded by orders from Cabildo de León in 1736. Since it's conception, the city has risen through colonial planning to become strategic importance for the country. San José has been the capital of Costa Rica three times in the country's history and remains that title today.
San José is a well-known city in Latin America and is known for having a high quality of life. The security and stability of this urban center make it extremely popular for tourists and expats. On a daily average, more than 1 million people pass through the bustling center for business, tourism, and everyday life.
Consistently a popular destination, San José has also become popular for people looking to move to a new city. The enthralling landscape, busy streets, and a comfortable lifestyle are attractive features for people to make a new home base. The city has lucrative businesses, historical importance, and elevated environmental performance, which also offer an array of excellent jobs and interests that are waiting to be unlocked. San José is also a cultural hub that has a diverse representation from a variety of countries.
With a rich history and growth from the Costa Rican coffee golden age, the modern city is infamous for its Museo Nacional de Costa Rica, the National Theatre of Costa Rica, and the La Sabana Metropolitan Park. All of these destinations are popular for the city's inhabitants and tourists to frequent because they showcase the beauty of the country's art.
Cost of Living in San José, Costa Rica
With a diverse market, San José is a city bustling with business. The city is a central hub and host for many national and international companies. There are also many smaller locally-owned shops to support too. Spanish is the official language spoken throughout the city and country. But because of its important roles in business and tourism, there are many other languages spoken as well with English being a growing trend.
San José is an affordable city that has high standards and offers a comfortable life. The cost of living is higher than in other Central American locations, but it is still significantly lower than the cost of living in the United States. The rental market is the most expensive aspect of the cost of living.
A two-bedroom apartment in San José will cost about $500 USD per month. However, if you want a luxury apartment, most listings are about $900 USD per month, which is also affordable for most expat budgets. If an apartment isn't your style and you'd prefer a home, you can find homes by adding $100-$200 dollars more to your monthly budget.
While the rental market is affordable, the real estate listings are a different story. In Costa Rica, buying real estate is a pricey investment if you want to live in an American style home.
In San José, a well-built home can set you back about $300,000 USD, depending on construction and location. Luxury houses cost even more and can easily reach $500,000 USD or more.
Other Costs in San Jose
For utilities, the prices have a broad range. Electricity is expensive and generally similar to the United States in cost, so you won't save a lot of money in that category. Instead, water is more affordable with the average monthly bill costing $8-$15 USD.
Additionally, cable TV and cell phones are more accessible with a monthly fee of about $50-$60 dollars. If you ever run into problems with your health, you'll find that hospital and doctor visits are incredibly affordable. A visit to the doctor, without insurance, will cost about $50 USD. However, permanent residents can purchase health insurance for $1,000 USD per year.
The currency in Costa Rica is the Costa Rican colón. The conversion rate to the CRC is 1 dollar to 536.80 CRC as of June 7, 2023.
If you want to suggest your own values based on your experiences in this city, click on edit and insert the values. Upon moderation they will be calculated to make part of the average prices displayed below.
| Food | Price [EDIT] |
| --- | --- |
| 1 liter of milk | 1.30 USD |
| 1 loaf of bread | 1.90 USD |
| 1 kg of tomatoes | 3.00 USD |
| 1 kg of chicken | 4.50 USD |
| 1 single meal cheap restaurant | 6.80 USD |
| 1 single meal high-end restaurant | 25.00 USD |
| 1 cappuccino or latte | 2.80 USD |
| 1 big pizza delivery | 16.00 USD |
| Real Estate | Price [EDIT] |
| 1 bedroom flat (40 m2) rent per month | 600.00 USD |
| 1 bedroom flat (40 m2) utilities per month | 65.00 USD |
| 2 bedroom flat (80 m2) rent per month | 900.00 USD |
| 2 bedroom flat (80 m2) utilities per month | 105.00 USD |
| Price per square meter (city center) | 1,450.00 USD |
| Transport | Price [EDIT] |
| 1 single ride public transport | 0.90 USD |
| Monthly public transport ticket | 55.00 USD |
| 1 km taxi or similar transport app | 1.30 USD |
| 1 liter of gasoline (1/4 gallon) | 1.60 USD |
| Toyota Corolla (new) basic version | 25,000.00 USD |
| Salaries | Price [EDIT] |
| Minimum Salary | 540.00 USD |
| Average Salary (net) | 1,000.00 USD |
| Extras | Price [EDIT] |
| 1 ticket to the movies (adult price) | 7.00 USD |
| High speed internet per month | 60.00 USD |
| 1 month gym subscription | 46.00 USD |
Cost of Living for Students in San José, Costa Rica
San José is an excellent city for students because it has a selection of top universities in a thriving and energetic urban landscape. The level of education is set at a high standard and features both public and private universities. Some options for student housing are associated with the university or located on campus, but others are independent, off-campus apartments or houses.
The cost of living is affordable overall, and the availability of jobs will help make the cost more affordable. As well, many universities have scholarship programs, which can assist in reducing the cost of tuition.
When compared to the United States, tuition is slightly more affordable where each credit hour costs about $80 USD. For a full year, the cost can range from $16,000-$23,000 USD, which is a couple thousand less than most US universities if you attend in state.
The universities primary language is Spanish, but many programs will have courses that are available in other languages too. Most of the higher institutions will ask for proof of your language proficiency in Spanish and may ask you to complete a test.
Here are some main higher education institutions in San José:
Universidad Nacional de Costa Rica
Getting a Job in San José
Many large businesses and corporations have chosen San José to place their offices, and San José has an array of excellent job opportunities. With both national and international companies, expats should find a job that suits their resume.
The tourism industry is also a great business because the country is thriving with curious travelers. With 23.9 million visitors annually, tourism is a large part of the Costa Rican economy.
While there are many different job opportunities, keep in mind that the competition is fierce for well-paying positions. You will want to present a full resume with relevant experience to make a distinctive application.
With the cost of living being more affordable, the salaries are generous for a comfortable monthly budget. Most middle-class salaries average about $750 USD per month, but you may find that some jobs pay more or less.
The primary language used is Spanish, which will be essential to working and living in the city. However, due to the diversity of jobs and careers, there are many opportunities where speaking a foreign language can give you a boost in your application.
There are many positions within the tourism industry, where a foreign language would certainly help, and in some places, speaking English is essential to land a job.
If you are a citizen of Costa Rica, you can start applying for jobs in San José immediately without having to submit paperwork and visas. However, be aware that some jobs may have additional paperwork that you need to complete before you start earning.
If you are moving to San José from a location abroad, you will need to apply for a work visa before you can begin to work legally. To obtain a work visa, you will likely find a position within the country before moving.
Here are some websites for job hunting in Costa Rica:
Quality of Life in San José
It is safe to say that the quality of life in San José is high, and many say it offers the highest standard for all of Central America. The city is full of business, art, history, and nature.
There are many different museums, historical sights, and unique architectural neighborhoods that tell unique stories. The nightlife is always bustling, and you're sure to find a crowd in the most popular locations. For tourists and inhabitants, San José has quality entertainment.
San José is a relatively safe city, and the police work hard to ensure all people stay safe. However, petty crime is a problem, like in many cities around the world. The capital of Costa Rica is one of the safest in Central America.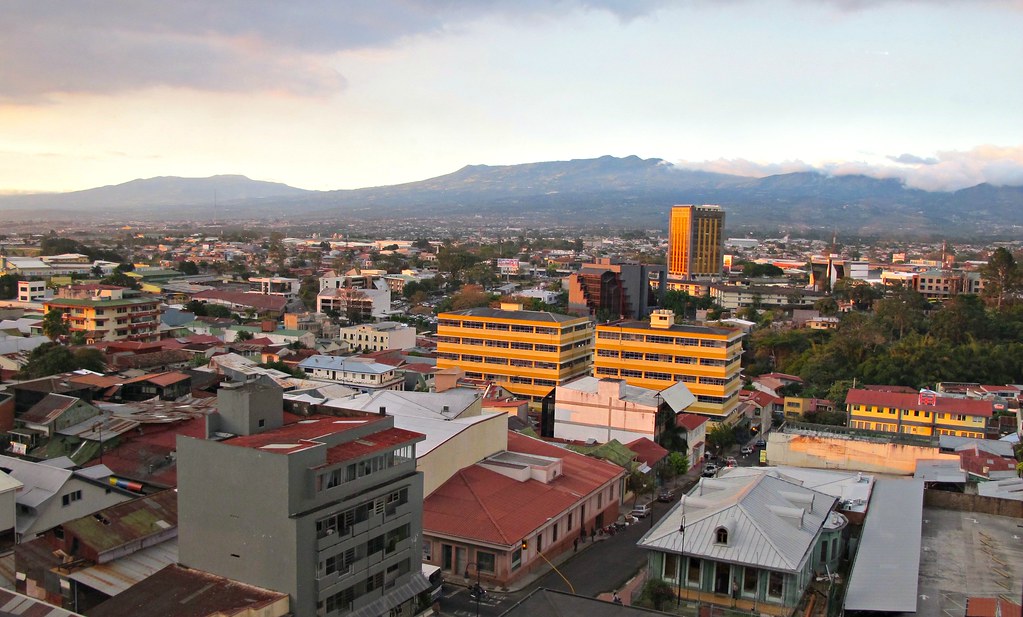 It is best to keep your belongings close by and be aware of your surroundings. Like many cities, there are also unsafe locations. Hatillo is a district of San José that is certainly not safe, especially at night. This barrio is notorious for trouble and being extremely dangerous for outside visitors. It is best to avoid that area altogether.
The climate in San José varies by season, but because of its tropical location, there are only two seasons. A wet season is present from May to November and the dry season starts in December and ends in April. During the dry season, the sun can get to high temperatures, upwards of 90 degrees Fahrenheit and rain showers are rare. In the wet season, the temperature cools to range in the 70s and rainfall happens regularly, sometimes without stopping for multiple days.
While you don't need winter clothing for San José, it's best that you pack your raingear and a light jacket. Rain and wind can lead to chilly night, but a light sweater should be sufficient for the majority of the time during the wet season.
If you are visiting Central America soon you may want to check some of our other regional guides. Check the the average and minimum salary in Panama and our article on the best places to stay in San Jose, Costa Rica.
Other Resources for Expats and Travelers
Salaries Worldwide: check our articles on wages worldwide and understand better the economics of the countries you may be considering to move or invest.
Retire Abroad: check our retirement guides and maximize your retirement income and quality of life.
Jetradar: compare and find the cheapest air fares worldwide.