Cost of living in Skopje: Let's Analyze the Cost of food, entertainment and real estate in Skopje, Former Yugoslav Republic
Are you considering moving to Skopje, FYROM (Former Yugoslav Republic of Macedonia)? Check below the data for the cost of living in Skopje, Macedonia's capital and largest city.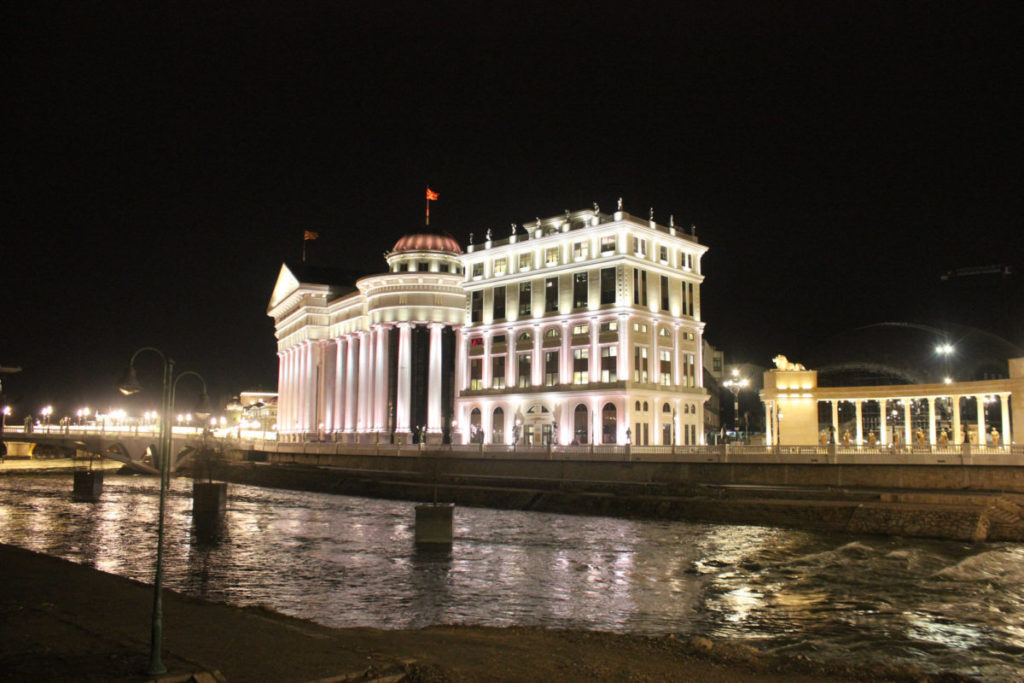 Cost of Living in Skopje, FYROM
Skopje, Macedonian's capital, is a charming city famous for its beautiful stone bridge on River Vardar, neoclassic architecture and the Kale fortress. The city is one smallest capitals in the European continent, with a unique atmosphere in the Balkan region of Southeastern Europe.
Skopje is also the cheapest capital city of the former Yugoslav republics, hence it attracts a good number of investors and visitors from abroad. Although the expat community is very sizable, diversity is present for centuries. While the Macedonians make the most of Skopje's population, with Albanians having a sizable population, with Roma people being the third biggest group.
Although the cost of living in Skopje is considerably lower than in most of Europe, you shouldn't expect a low quality of life or services. On the contrary, Skopje has a lot to offer with delicious restaurants and cheap entertainment options. Taxation is far lower than in most of Europe, however, the salaries are also among the lowest in the continent.
The currency in Macedonia is the Macedonian denar. The conversion rate to the MKD is 1 US dollar to 57.59 MKD as of June 7, 2023.
If you want to suggest your own values based on your experiences in this city, click on edit and insert the values. Upon moderation they will be calculated to make part of the average prices displayed below.
| Food | Price [EDIT] |
| --- | --- |
| 1 liter of milk | 0.95 USD |
| 1 loaf of bread | 0.50 USD |
| 1 kg of tomatoes | 0.94 USD |
| 1 kg of chicken | 3.95 USD |
| 1 single meal cheap restaurant | 5.10 USD |
| 1 single meal high-end restaurant | 20.50 USD |
| 1 cappuccino or latte | 1.80 USD |
| 1 big pizza delivery | 13.00 USD |
| Real Estate | Price [EDIT] |
| 1 bedroom flat (40 m2) rent per month | 350.00 USD |
| 1 bedroom flat (40 m2) utilities per month | 70.00 USD |
| 2 bedroom flat (80 m2) rent per month | 450.00 USD |
| 2 bedroom flat (80 m2) utilities per month | 120.00 USD |
| Price per square meter (city center) | 1,650.00 USD |
| Transport | Price [EDIT] |
| 1 single ride public transport | 0.70 USD |
| Monthly public transport ticket | 29.00 USD |
| 1 km taxi or similar transport app | 0.70 USD |
| 1 liter of gasoline (1/4 gallon) | 1.90 USD |
| Toyota Corolla (new) basic version | 19,500.00 USD |
| Salaries | Price [EDIT] |
| Minimum Salary | 270.00 USD |
| Average Salary (net) | 430.00 USD |
| Extras | Price [EDIT] |
| 1 ticket to the movies (adult price) | 6.00 USD |
| High speed internet per month | 29.00 USD |
| 1 month gym subscription | 30.00 USD |
Cost of Living for Students in Skopje, Macedonia
Macedonia is slowly improving its higher education standards, with a few public and private public universities offering programs mostly in Macedonian or English. Skopje is attractive because of the low life cost, very vivid social life and relatively low cost of tuition fees. The average fee is about 1200 USD for a year. The majority of programs offered currently are available in Macedonian.
Some private universities offer programs in English. There is almost no possibilities for free tuition for international students, except on student exchanges.
Here are some of the top universities in Skopje:
St Cyril and Methodius University
Getting a Job in Skopje
As of 2018, Macedonia still has a high level of unemployment, however the rate is constantly decreasing in the past years. The low labor costs in the country attract a reasonable number of companies to outsource business to Macedonia. Most of the English speaking positions are in IT, engineering and management.
If you are willing to learn the language, you might also want to look at the hospitality and service industry. Wages are pretty low when compared to the rest of Europe, with the monthly average of 400$. The low labor costs in the other hand attract entrepreneurs willing to start a business in the country without much investment.
Here are some sites for job hunting in Macedonia:
Quality of Life in Skopje
Although Skopje is a relatively small city, when compared to other European capitals, its low prices and good entertainment definitely influence its life quality positively. Vivid nightlife, excellent cafes and small charming shops are the some of the city's highlights. Macedonians are hospitable and friendly and most of its young populace has a good command of English.
Locally produced organic food , what is considered a premium in other countries, is often a standard in Macedonia.
The climate is in Skopje is usually somewhat changeable. While spring and autumn are rather pleasant, summers can be often very hot, and in winter pollution is a big issue. Outside Skopje, beautiful landscapes and also nature are easily reachable. Within a 2 or 3 hour drive, you can reach Mavrovo National Park and Ski Resort or Lake Ohrid.
Getting to Skopje is also quite easy, as the city has an extremely favorable geographic location. The good has great bus connections to other European countries, as well as international train lines connecting it to Greece and Serbia. Many international airlines operate in Skopje Airport, including several European low cost airlines.
Skopje is an overall pretty safe city, with a lower crime rate than most Western European and US major cities. Corruption is however, still a major problem in Macedonia.
If you are visiting the Balkans soon you may want to check some of our other guide to the region. Check the where to stay in Skopje and our article on the best places to stay in Belgrade.
Other Resources for Expats and Travelers
Salaries Worldwide: check our articles on wages worldwide and understand better the economics of the countries you may be considering to move or invest.
Retire Abroad: check our retirement guides and maximize your retirement income and quality of life.
Jetradar: compare and find the cheapest air fares worldwide.