Cost of living in Zurich, Switzerland: learn more about how much does it cost to live in Zurich, the biggest city and financial hub of Switzerland
Are you considering visiting or moving to Switzerland? Check below more on the cost of living in Zurich, Switzerland, one of wealthiest cities in Europe.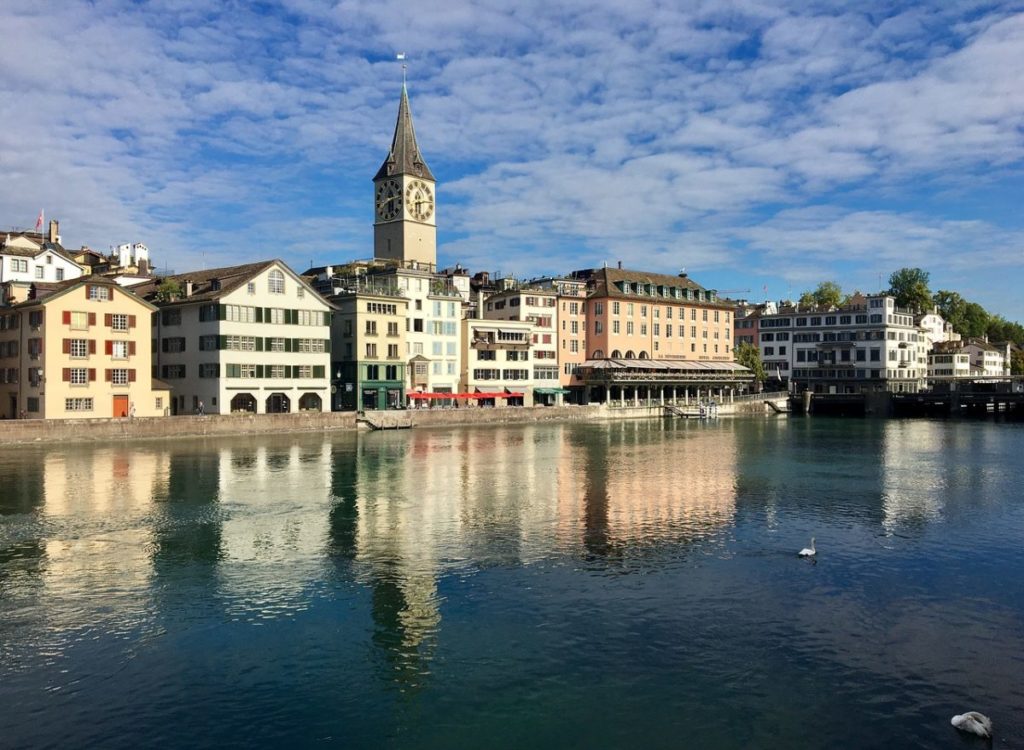 Cost of Living in Zurich, Switzerland
Switzerland is often regarded as a calm alpine nation, famous for its chocolates and watches. However, the country is also has one of the highest quality of life scores in the world. Zurich, its biggest city, is an extremely wealthy city and headquarter to some of the most important European banking corporations.
Zurich also ranks high in terms of economic competitiveness. Adding that to a low level of crime and a friendly taxation system, it is easy to understand why the city is one of the top expat destinations in the world.
All these factors combined with a constant and high influx of foreign residents to the city impact Zurich's cost of living. Zurich, and the whole of Switzerland are among the most expensive places to live in the world.
The cost of living in Zurich is high. The highest costs is by those related with renting or buying real estate. Renting in Zurich is quite difficult, not only because of the prices but also because of the strong demand for Swiss citizens from other regions and expats.
Let's check some data for the cost of living in Zurich, Switzerland below:
The currency in Switzerland is the Swiss franc. The conversion rate to the EUR is 1 dollar to 0.92 CHF as of October 2, 2023.
If you want to suggest your own values based on your experiences in this city, click on edit and insert the values. Upon moderation they will be calculated to make part of the average prices displayed below.
| Food | Price [EDIT] |
| --- | --- |
| 1 liter of milk | 1.55 USD |
| 1 loaf of bread | 2.65 USD |
| 1 kg of tomatoes | 3.60 USD |
| 1 kg of chicken | 19.50 USD |
| 1 single meal cheap restaurant | 22.00 USD |
| 1 single meal high-end restaurant | 50.00 USD |
| 1 cappuccino or latte | 5.00 USD |
| 1 big pizza delivery | 30.00 USD |
| Real Estate | Price [EDIT] |
| 1 bedroom flat (40 m2) rent per month | 1,650.00 USD |
| 1 bedroom flat (40 m2) utilities per month | 93.00 USD |
| 2 bedroom flat (80 m2) rent per month | 2,850.00 USD |
| 2 bedroom flat (80 m2) utilities per month | 145.00 USD |
| Price per square meter (city center) | 13,755.00 USD |
| Transport | Price [EDIT] |
| 1 single ride public transport | 3.50 USD |
| Monthly public transport ticket | 70.00 USD |
| 1 km taxi or similar transport app | 4.00 USD |
| 1 liter of gasoline (1/4 gallon) | 1.61 USD |
| Toyota Corolla (new) basic version | 25,650.00 USD |
| Salaries | Price [EDIT] |
| Minimum Salary | 3,000.00 USD |
| Average Salary (net) | 5,555.00 USD |
| Extras | Price [EDIT] |
| 1 ticket to the movies (adult price) | 18.00 USD |
| High speed internet per month | 50.00 USD |
| 1 month gym subscription | 75.01 USD |
Cost of Living for Students in Zurich, Switzerland
Studying anywhere in Switzerland is definitely a good idea, as its universities are among the best in the world. Tuition fees in public universities in Switzerland are quite affordable, especially if you compare with the other costs of living in Zurich. Public universities have a lot of incentives from the government, especially when it comes to funding.
Private higher institutions in Switzerland have relatively expensive tuition fees, but those are still considerably lower than in countries like the United States or Australia.
Here are some of the main higher education institutions in Zurich:
Getting a Job in Zurich
Switzerland has some of the highest salaries in Europe, and one of the highest GDP per capita in the world. Since Zurich is a highly attractive city, with many finance related jobs, its easy to understand that the job market in the city is one of the most competitive in the world.
Speaking many languages is common place in Switzerland. For most jobs in Zurich, a good knowledge of German is required, additional languages like English and French are also welcome. There are some positions, mostly in IT, where the only language requirement is English, but these usually require a high skill like coding in a specific framework.
Here are some websites for job hunting in Zurich:
Quality of Life in Zurich
Zurich has a very high quality of life. The city has a low crime and pollution rate, and its workforce enjoy a high purchase power, especially when considering local salaries and imported goods. Switzerland also has low taxes and a high level of economic freedom.
The Swiss city is extremely dynamic, and has a strong international atmosphere. The Zurich Kloten Airport is the biggest in the country and connects Zurich to all major cities in Europe, and many destinations in North and South America, Asia, and Africa.
Zurich is also a great place if you enjoy outdoors. Regardless of he season, the city has easy access to the alps and to its various resorts for both winter sports and summer activities.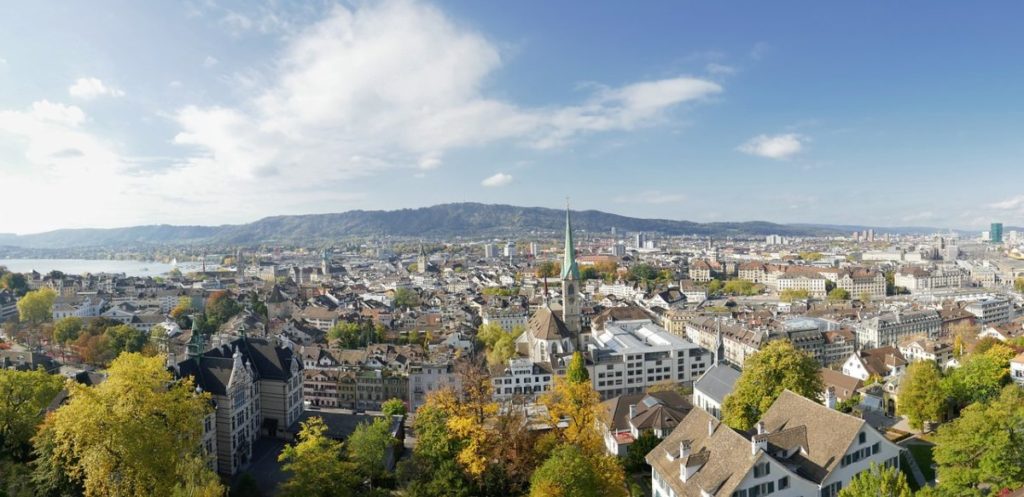 Most residents in Zurich speak English to an at least decent level. Switzerland has four official languages and most Swiss nationals are fluent in at least two of them. German, French, Italian and Romansch are the four official languages in the country.
If you are visiting Switzerland soon you may also want to check some of our other guides to the country. Check the where to stay in Zurich and the best places to stay in Geneva here. You can also some of our other cost of living articles. Check the cost of living in Munich and in Cologne.
Other Resources for Expats and Travelers
Salaries Worldwide: check our articles on wages worldwide and understand better the economics of the countries you may be considering to move or invest.
Retire Abroad: check our retirement guides and maximize your retirement income and quality of life.
Jetradar: compare and find the cheapest air fares worldwide.