Cost of living in Munich: let's analyze costs of food, real estate, entertainment and transport in Munich, Germany
Are you considering moving to Munich, Germany? Check below the data for the cost of living in Munich, one of the wealthiest cities in Germany and Western Europe.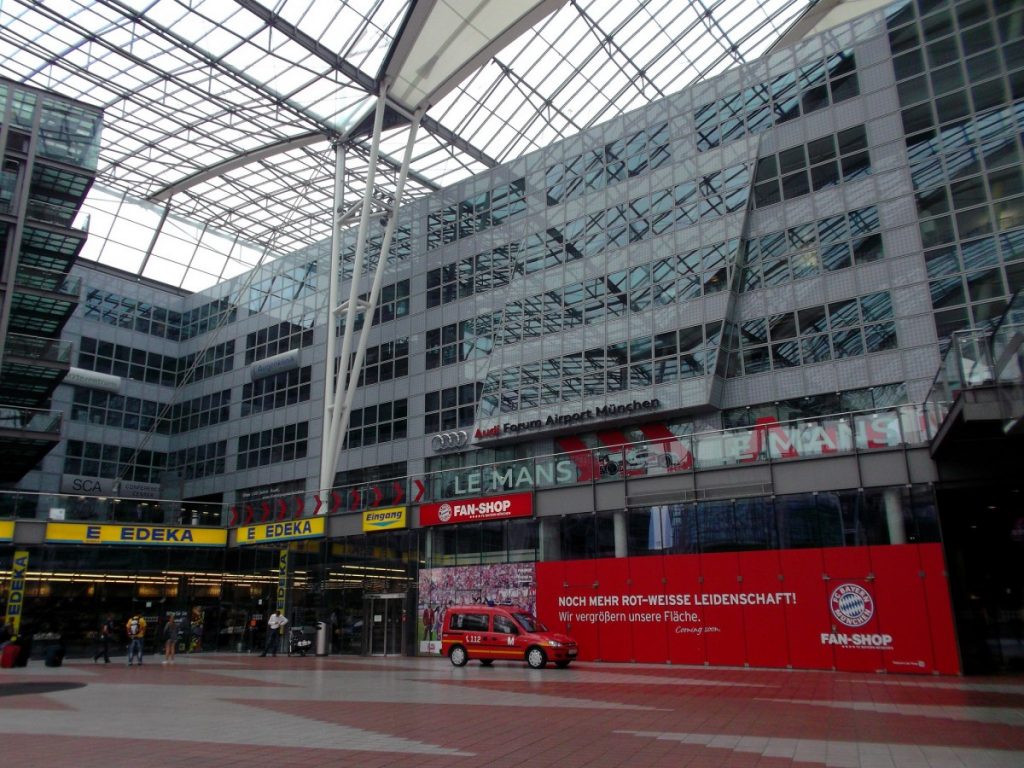 Cost of Living in Munich, Germany
Munich is the third largest city in Germany, and the capital of the wealthy southern region of Bavaria. It is actually of the wealthiest cities in Europe, with a heavily diversified and advanced Economy. Munich also benefits from a very central location in Europe, being just a few hours drive from important cities like Vienna, Zurich and Prague.
The capital of Bavaria is also the headquarters for many of German's most successful multinationals. Among them, we can mention BMW, Siemens, Allianz, and many others from various economic sectors.
Munich has a high cost of living. Housing and entertainment are the highest costs for expats living in Munich. The housing market is especially expensive as Munich is constantly receiving an influx of expats during the past few years. Even for German standards, housing in Munich is well above the average.
Let's check some data for the cost of living in Munich, Germany below:
The currency in Germany is the Euro. The conversion rate to the USD is 1 dollar to 0.93 EUR as of December 9, 2023.
If you want to suggest your own values based on your experiences in this city, click on edit and insert the values. Upon moderation they will be calculated to make part of the average prices displayed below.
| Food | Price [EDIT] |
| --- | --- |
| 1 liter of milk | 0.95 USD |
| 1 loaf of bread | 1.47 USD |
| 1 kg of tomatoes | 3.70 USD |
| 1 kg of chicken | 4.75 USD |
| 1 single meal cheap restaurant | 11.50 USD |
| 1 single meal high-end restaurant | 40.00 USD |
| 1 cappuccino or latte | 4.00 USD |
| 1 big pizza delivery | 16.00 USD |
| Real Estate | Price [EDIT] |
| 1 bedroom flat (40 m2) rent per month | 1,350.00 USD |
| 1 bedroom flat (40 m2) utilities per month | 173.00 USD |
| 2 bedroom flat (80 m2) rent per month | 2,150.00 USD |
| 2 bedroom flat (80 m2) utilities per month | 240.00 USD |
| Price per square meter (city center) | 9,500.00 USD |
| Transport | Price [EDIT] |
| 1 single ride public transport | 3.46 USD |
| Monthly public transport ticket | 81.00 USD |
| 1 km taxi or similar transport app | 2.34 USD |
| 1 liter of gasoline (1/4 gallon) | 1.66 USD |
| Toyota Corolla (new) basic version | 26,600.00 USD |
| Salaries | Price [EDIT] |
| Minimum Salary | 1,851.00 USD |
| Average Salary (net) | 3,000.00 USD |
| Extras | Price [EDIT] |
| 1 ticket to the movies (adult price) | 12.44 USD |
| High speed internet per month | 35.00 USD |
| 1 month gym subscription | 43.00 USD |
Cost of Living for Students in Munich, Germany
Despite having an extremely high cost of living in general, being a student in Germany has huge advantages. Firstly, in many cases, you are not required to pay for tuition fees in many German higher education institutions. This fact alone makes of Germany far more attractive than the UK in terms of cost of living. Secondly, it is possible to get a resident permit for up to 18 months following the end of your education, and you can search for jobs during this period.
Germany has by far some of the most relaxed policies for foreign students in the world. The main cost, especially considering Munich itself, will be with housing.
Here are some of the main higher education institutions in Munich:
Munich University of Applied Sciences
Technical University of Munich
Ludwig Maximilian University of Munich
Getting a Job in Munich
Even if studying in Munich is affordable and the visas are pretty relaxed, getting a job is not as simple. The job market in Germany is highly skilled and highly competitive. In other words, you will have to be pretty good at what you do to land a good job in Munich. If you are a EU citizen though, it is pretty easy to find most types of jobs in Munich, especially low skilled ones and mini-jobs.
Wages in Munich are also pretty high, reflecting the wealth of the capital of Bavaria. The purchase power of people employed in Munich is also high, however costs of accommodation reduce it somewhat.
Here are some websites for job hunting in Munich:
Quality of Life in Munich
Munich enjoys a high quality of life overall. With an excellent transport infrastructure, low level of pollution and great healthcare.
The Munich International Airport is one of the biggest in Germany. It has direct flights to most big cities in Europe as well as many intercontinental destinations in Asia, North and South America and Africa. Germany has one of the most complex railway networks in the world, and getting around inside the country by rail is usually a fast and efficient experience.
English is widely spoken in Munich, especially among younger generations. Despite the fact that Germany is a highly advanced country in terms of education, it is not uncommon to find German citizens that have little to no English skills. This is especially the case if you move away from the city center.
Despite Munich being a rather safe city, crime has been on the rise for the past years.
If you are visiting Munich soon you may want to check some of our other German guides. Check the best places to places to stay in Frankfurt and our article on the where to stay in Dusseldorf. You can also check how to travel from Dresden to Prague.
Other Resources for Expats and Travelers
Salaries Worldwide: check our articles on wages worldwide and understand better the economics of the countries you may be considering to move or invest.
Retire Abroad: check our retirement guides and maximize your retirement income and quality of life.
Jetradar: compare and find the cheapest air fares worldwide.