Cost of living in Toronto: Let's Analyze the Cost of food, entertainment and real estate in Toronto, Ontario, Canada
Want to live in one of Canada's largest cities and enjoy what it has to offer? Find out below how much is the cost of living in this city and learn what you need to know before you move in!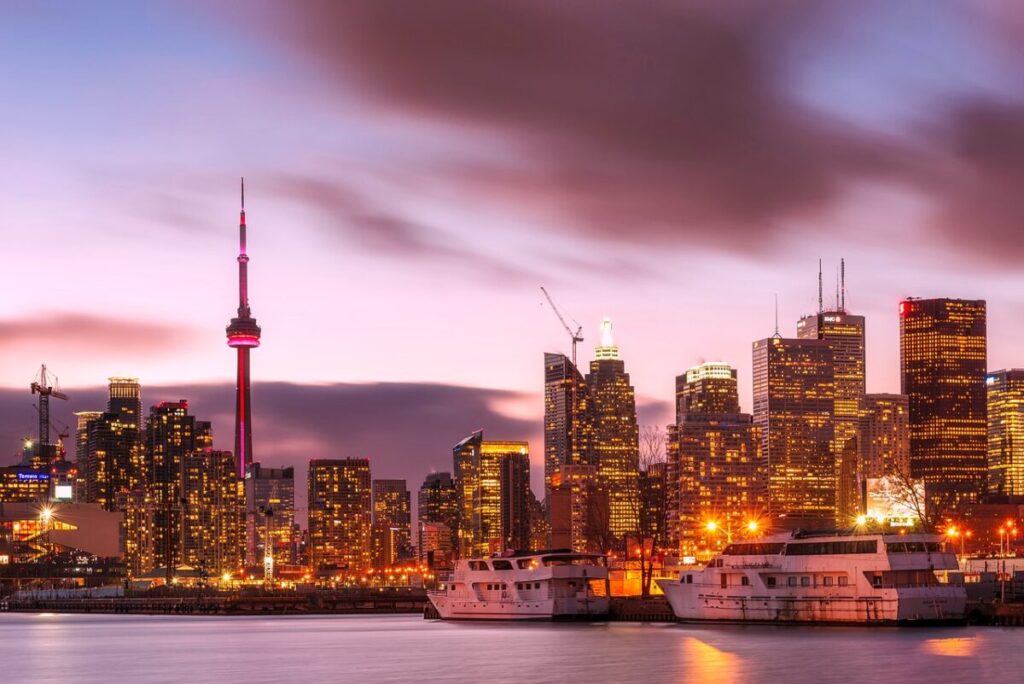 Cost of Living in Toronto, Ontario, Canada
Toronto is Canada's largest city and one of the largest cities in North America after Mexico, New York and Los Angeles. It hosts around 3 million people and if you combine the entire area surrounding the city, around 6.5 million people live in the region.
The city also considered one of the most diverse cities in Canada because a majority of the city's population were born outside of the city. At least 140 languages and dialects are currently spoken around the city, making it easy for any expat to roam around easily and feel right at home.
As one of the major cities in Canada, the cost of living in Toronto can be very expensive. From rent to grocery, it can get very expensive. Fortunately, the wages across the city are very good as the provincial government has been increasing it in recent years. The city is also considered one of the livable cities to live in the world and has all the amenities expats would need to live comfortably within easy reach.
The currency in Canada is the Canadian dollar. The conversion rate to the USD is 1 US dollar to 1.36 CAD as of October 2, 2023.
If you want to suggest your own values based on your experiences in this city, click on edit and insert the values. Upon moderation they will be calculated to make part of the average prices displayed below.
| Real Estate | Price [EDIT] |
| --- | --- |
| 1 bedroom flat (40 m2) rent per month | 1,800.00 USD |
| 1 bedroom flat (40 m2) utilities per month | 100.00 USD |
| 2 bedroom flat (80 m2) rent per month | 2,700.00 USD |
| 2 bedroom flat (80 m2) utilities per month | 160.00 USD |
| Price per square meter (city center) | 9,000.00 USD |
| Salaries | Price [EDIT] |
| Minimum Salary | 1,720.00 USD |
| Average Salary (net) | 4,000.00 USD |
Cost of Living for Students in Toronto, Ontario, Canada
There are several great universities and schools scattered around Toronto that offer high-quality education. At least four Canadian universities are in the world rankings. Tuition fees can vary depending on the school you choose, but it can start around C$11,000 per year to CA$60,000 per year. Languages used for the programs offered by these schools vary depending on the program, but English is mostly used.
With regards to the cost of living, the fees can be around CA$700 per month or more and you will need to have health insurance to consider. Fortunately, there are places where rent is very cheap and there are a variety of food options available for any budget. Public transportation is also cheap and cashless.
Here are some of the universities in Toronto you can check:
Seneca College of Applied Arts and Technology
Getting a Job in Toronto
With Toronto being one of the largest cities in North America, job opportunities in the city is vast for expats. The opportunities are higher if they have unique skill sets that will allow them to work on any position. However, there will be strict competition in industries like in the education and service sector so expats who will be gunning for these positions must be able to prepare accordingly. Manufacturing and industrial centers are also close to Toronto with job vacancies available for people interested in the field.
Wages in Toronto are some of the best in the country because it starts around $14 per hour and up based on your industry. While it is expensive to live around Toronto, there are neighborhoods with cheaper rent options and affordable grocery destinations. Public transportation is also very efficient around Toronto, which is why it is ideal to use than a car.
If you want to check which openings are available, here are the job sites to check:
Quality of Life in Toronto
Toronto often features on the lists of the most livable cities in the world each year thanks to what it has to offer to citizens and expats alike. It has a diverse array of destinations which can be reached with public transportation easily and there is something for everyone.
For groceries and other food options, there are a lot of options in Toronto depending on what you prefer. Every Toronto neighborhood has something to offer when it comes to food options. The city even has Summerlicious and Winterlicious, special food festivals where people can enjoy reduced prices for some of Toronto's top restaurants. Nightlife wise, Toronto's bar and nightclubs are diverse to match anyone's tastes.
Toronto has four seasons and each season definitely transforms the city. During the winter, it isn't as severe as other Canadian cities, but it can be very long, spanning from December to March. They have a very short spring season afterwards before the hot summer comes in.
Getting around the city is very easy because it has a very developed public transportation system. Whether you want to ride the train or take the bus, you can. The Go Train or Bus network will allow you to visit nearby areas like York, Hamilton and Mississauga. Meanwhile, Toronto's international airport hosts both major international carriers and low-cost carriers, connecting the city to other countries and other Canadian provinces.
Toronto has been classified as a very livable city and the city has a very low crime rate. However, it is important that people still stay vigilant when they travel around at night or on their own because of some cases of pickpocketing reported. Scams are also very common, especially online. You can also boost your safety levels by choosing a safe neighborhood to live in.
Other Resources for Traveling and Living in Canada
If you are visiting Canada soon you may want to check some of our other guide to the region. Check the where to stay in Toronto and our article on the best places to stay in Montreal.