How to travel from Da Nang to Hue? You can find the best options for this route between two central Vietnamese cities, taking in bus, train, and taxi.
Wondering what the best way is to travel from the French colonial city of Da Nang to Hue? This handy guide will help you compare the best ways to plan your journey between the two cities, taking in bus, train, and taxi.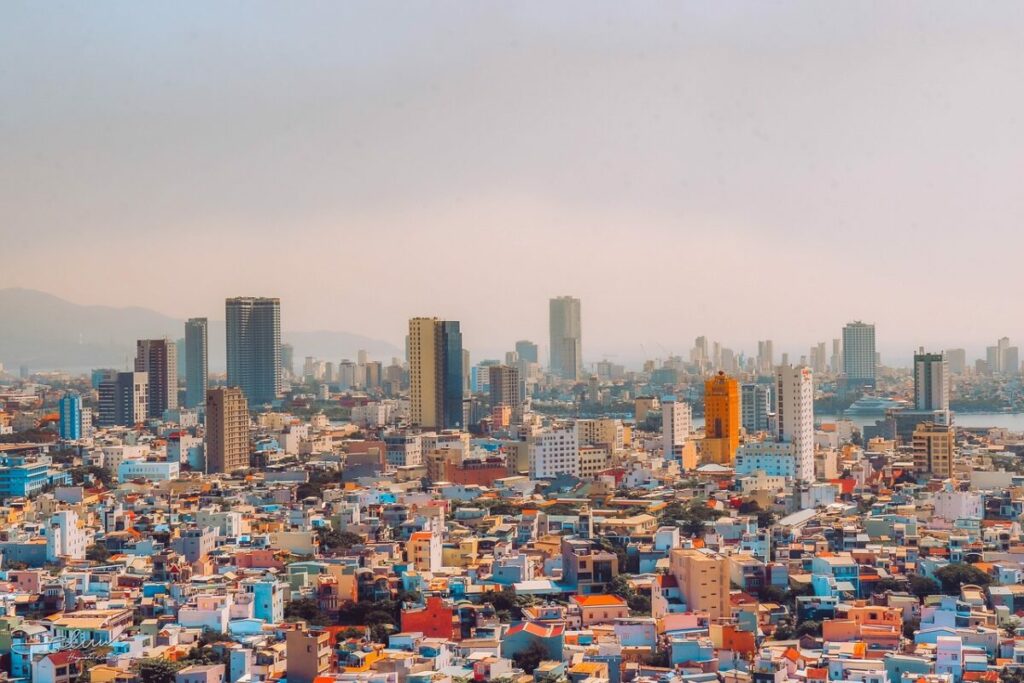 Da Nang to Hue: The route
Da Nang and Hue are both located on the coast of central Vietnam and are only a short hop away from one another. Both cities have airports in easy reach of the main international entry points of Hanoi in the north, and Ho Chi Minh city in the south. You can fly directly from either of these to Hue and Da Nang, however, you can't fly between Da Nang and Hue.
Da Nang (often referred as Danang) is the 5th biggest city in Vietnam, with over 1 million inhabitants. It straddles the Hán river, which you can cross by using the famous dragon bridge (it breathes real fire!), or one of the many others in the city. Da Nang is popular with tourists who are in search of white sand beaches and turquoise waters, while it also has some interesting historical sights in the centre.
Hue is best known for its citadel, which is a UNESCO World Heritage site. Inside, you can find the imperial palace, as well as a number of the tombs of ancient emperors from the Nguyen dynasty, and a number of beautiful pagodas. For nature lovers, there are opportunities to visit Bach Ma mountain, or spend a relaxing afternoon cruising down the Perfume River.
The journey between Da Nang and Hue is only 93km, and there are a number of options if you'd like to visit either city. It's only a short distance, so you can book directly on the day, but most agencies allow you to book tickets in advance, whichever mode of transport suits you best.
Da Nang to Hue by Bus
The bus journey between Da Nang and Hue can take anything between 2 hours and 20 minutes, and 3 hours and 15 minutes. The cheapest option, at 140,000 VND (around $6) takes the longest. Splashing out just a few more dollars can get you there a lot quicker, with some options even faster than the train. The majority of buses come with aircon to make your journey that little bit more comfortable.
Below you can compare all the currently available options to get from Da Nang to Hue, including bus, train, vans and transfers:
How to buy bus tickets from Da Nang to Hue
You can book directly on the day in either city, or book online with an agency. Not all buses have the same departure point, so make sure that you know in advance where you're leaving from and arriving.
Bookaway – fantastic comparison tool for checking out the best ways to travel throughout Vietnam and neighbouring ASEAN countries.
Baolau– another website which gives a comprehensive overview of travel options in Vietnam and further afield.
Pros
The joint-cheapest way to travel between the two cities.
Journey along the Hai Van Pass is stunning – don't draw your curtains!
Cons
Cheapest bus is slower than train or taxi.
Da Nang to Hue by Train
You can pick up a train ticket between Da Nang and Hue for the same price as a bus ticket – with journeys starting at 140,000VND (approximately $6). At this price, you'll have a seat in 2nd class with aircon, but part with a little more cash and you can upgrade to a sleeper – not that you'll need it for a journey that can be done in 2 and a half hours.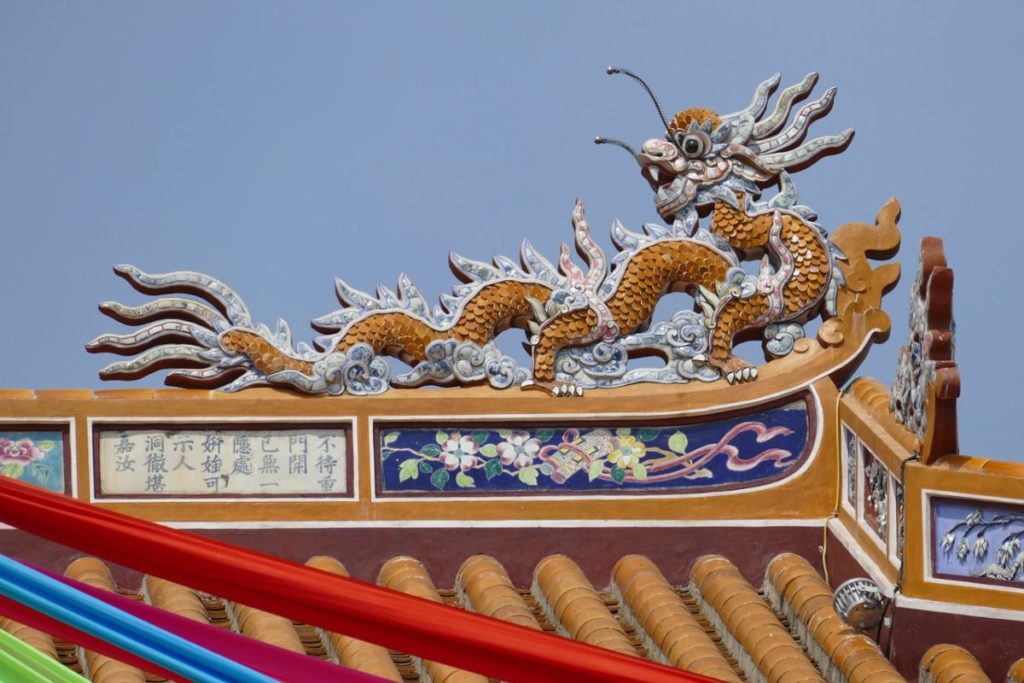 Below we have a search box to compare options to travel in this route:
How to buy train tickets from Da Nang to Hue
It's simple to buy train tickets between the cities, and you can pick them up on the day at either city's central station. There's a lot of availability, but if you feel better reserving in advance, that's an option as well.
Pros
Opportunity to upgrade to a comfortable sleeper bed.
Joint-cheapest with bus.
Beautiful journey along the coast.
Cons
Da Nang to Hue by Car (Taxi) and Tours
A good option if you're in a group, but probably not so great for solo travellers. A taxi is the most comfortable option of all, and travel usually takes 1h20. You can also ask your driver to stop for photos of the stunning Hai Van pass, which you can't do in a bus or train. Taxis start at 2,200,000 VND, just under $100.
You can book tours and transfers from Danang to Hue on Klook.com
.
Da Nang to Hue by Scooter or Motorbike
The Hai Van pass, one of the most beautiful journeys in the world, is part of the journey between Da Nang and Hue. Many people choose to do the pass on scooters, however you should not do this if you're a beginner, or not 100% confident using a scooter. Always wear a helmet and obey road safety laws. Scooter rental is available in both Da Nang and Hue.
Hotels in Hue
Beaulieu Boutique Hotel – a great hotel in one of the best areas to stay in Hue.
Hotel La Perle – another excellent option to stay in the most central area of Hue.
Hotels in Da Nang
Vanda Hotel – an excellent choice close to the Dragon Bridge in Da Nang city center.
Nhat Linh Da Nang Hotel – another great hotel close to the Han River in central Da Nang.
Other Resources to Travel in Vietnam
If you are traveling in Vietnam you might want to check some of our other guides to Country. Check how to travel from Hanoi to Da Nang and how to get from Hanoi to Hue. Check also where to stay in Hanoi and how to get a Vietnam eVisa.
Are you in Vietnam or have you already traveled this route? Leave your thoughts in the comment box below.