Doha Qatar Layover: let's check 5 great options to spend your time if you have a connecting flight with Qatar Airways in this small Middle Eastern country
Are you planning to enjoy your Doha layover while flying with Qatar Airways? Check out below great options on how to enjoy your Doha Qatar layover the most, including the best options depending on your connection length.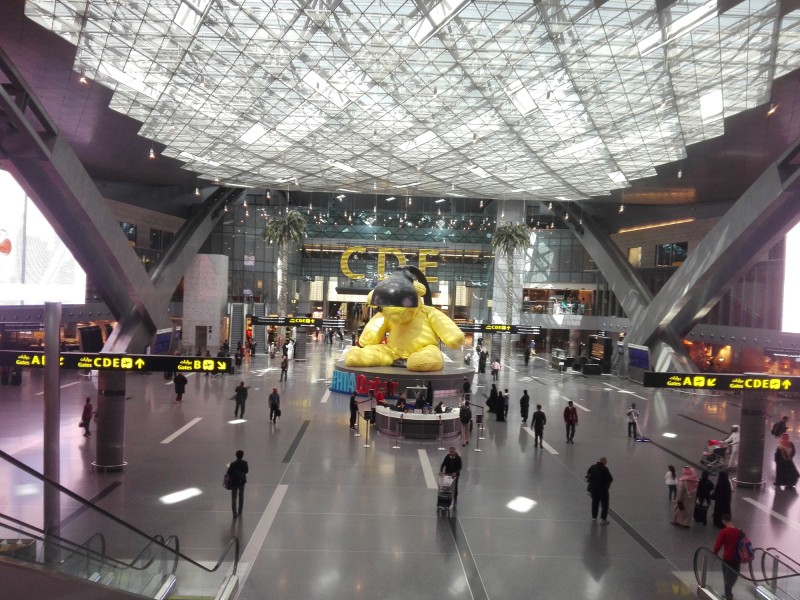 Why a Layover in Qatar
Qatar Airways is one of the biggest airlines in the gulf together with Emirates and Etihad. Doha is the capital of Qatar and also the main hub of Qatar Airways. With competitive prices and one of the best ranking among international airlines, there are good chances that you will travel with Qatar Airways in your next intercontinental flight.
But, unless your final destination is Qatar, you will do a connection in Doha. In many cases the layover at the Doha Hamad International Airport is rather quick. If you are staying at the airport for just a couple of hours, you won't have time to check out Doha. You can check Jetradar, to see whether Qatar Airways is the cheapest option for your next trip.
For longer layovers of 5 hours or more, you will have enough time to visit Doha and some of its main attractions. Qatar itself is a pretty small country, and so is Doha. The airport is pretty close to the city center and a 10 to 15 minutes taxi ride will usually take you to the center of Doha.
Now let's check some of the best options for your next Doha Qatar Layover. It is important to notice that leaving the airport will involve immigration, so you should carefully consider your timing to avoid missing the next connecting flight.
Doha City Tour
Probably one of the easiest choices to do is to take a Doha City Tour departing from the airport. This tour is rather short and has a duration of 2 hours and 45 minutes. However, if you have a short connection in Doha, you will probably not be able to enjoy it.
The prices start from QAR 40, and the tours run throughout the day from 08.00 AM. In this tour you will be able to check some of the main highlights of Doha including: The Pearl, Museum of Islamic Art, Souq Waqif and Katara Cultural Village.
This is probably the best option if you don't want to organize transport and activities yourself during your Qatar layover and see the most of Doha in a very short time. You can read more information about these Doha City Tours on the Qatar Airways website.
Souq Waqif
If you can choose just one place to visit while in Doha, I would recommend the Souq Waqif. In this area you will be able to experience much of the daily Qatari life, eat local and international food, as well as buy local products and souvenirs.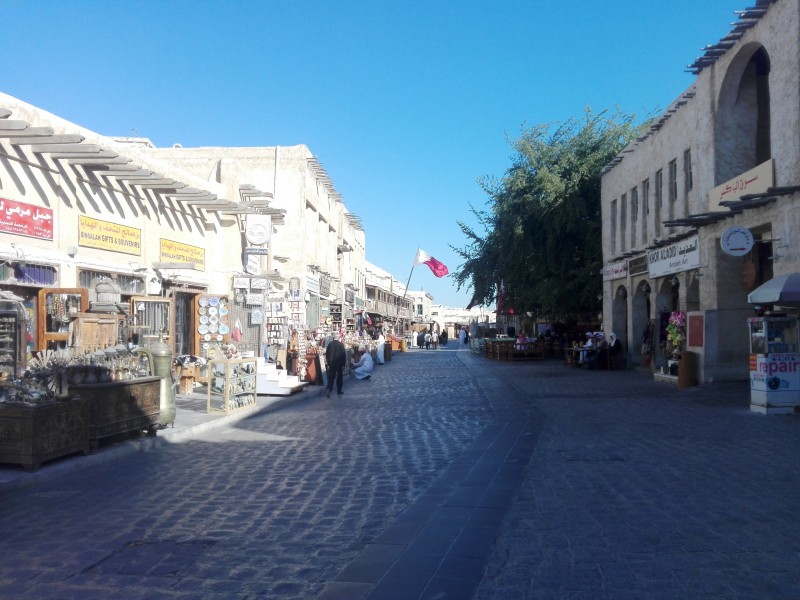 The word Souq (سوق واقف) in Arabic means market, and the Souq Waqif is the perfect example of an Qatari traditional market. The souq was renovated in 2006 and is ket in excellent condition.
Falcon Souq
The Falcon Souq is another option to visit in your Doha layover, and it is right next to the Souq Waqif. This market is dedicated to everything related to falcons, including falconry products and even a falcon hospital. Its architecture is also traditionally Qatari, and you will see a lot of Qatari citizens walking around with falcons in this place.
Museum of Islamic Art
The Museum of Islamic Art (متحف الفن الإسلامي) is another option for a visit to Doha center during your layover. It is a great place for history enthusiasts, and also a place to enjoy a coffee or buy souvenirs from Doha. Its location at one end of the Corniche makes a visit to the Museum extremely convenient, and you combine a visit to the Souq Waqif as well.
Villagio Mall
The Villagio Mall can be an excellent place to spend your Doha layover, especially in the heat of summer. The Italian themed Villagio Mall is pretty impressive itself, featuring even a canal with gondolas. You can ride the gondolas, shop around or eat something in the Villagio Mall.
Its location in the Western part of Doha is quite convenient to spend a few hours before returning to the airport. More information is available on the Villagio Mall website.
Doha Corniche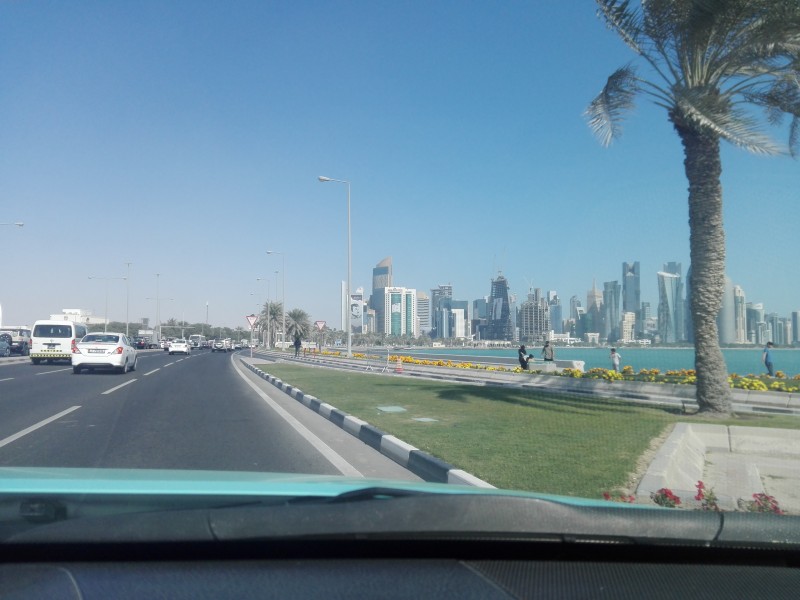 The Doha Corniche is a promenade along the Doha Bay, and one of the cities most famous post cards. It is a perfect place to enjoy a walk and also admire the architectural wonders of Qatar. You can also combine a walk along the Doha Corniche with a visit to the Souq Waqif or the Museum of Islamic Art.
Katara Cultural Village and The Pearl
Both the Katara Cultural Village and The Pearl are a bit further north from Doha city center. For that reason, I only recommending visit those if this is not your first Doha layover or if you have plenty of time. The Pearl is an artificial island complex and has a great selection of restaurants. The Katara Cultural Village is a great place to learn about Qatar's history and culture.
Back to the Aiport
Going back to the airport is also relatively easy, and the best option is taking a taxi. Despite Qatar's wealth, taxis are quite affordable and possibly the best way to get around Doha. Alternatively you can also rent a car and pick it up at the airport, however, that option is better for longer stays in Qatar. Check RentalCars to compare prices of car rentals in Qatar.
Once at the airport and past immigration you can enjoy the Hamad Airport Duty Free. The Duty Free in Doha is one of the biggest in the world and offers shops from premium brands. There is also a food court and a few restaurants in it.
Relaxing and Sleeping during your Doha Qatar Layover
If you prefer to relax or sleep during your Doha layover, there are also a few interesting options. One is booking a Lounge Pass online to the airport, and the other is bookng a stay at the Oryx Airport Hotel -Transit Only.
If you are staying in Qatar for at least one night, check our guide on Where to Stay in Doha.
Have you traveled to Qatar recently? Are you flying to Qatar soon? Share your experiences and questions regarding a Doha Qatar layover in the comment box below.