Let's analyse all European airlines that accept PayPal in 2018 and why you might consider this payment method when buying a flight ticket
Are you looking to book a flight ticket but prefer using PayPal? Check our list of the best airlines that accept PayPal in Europe.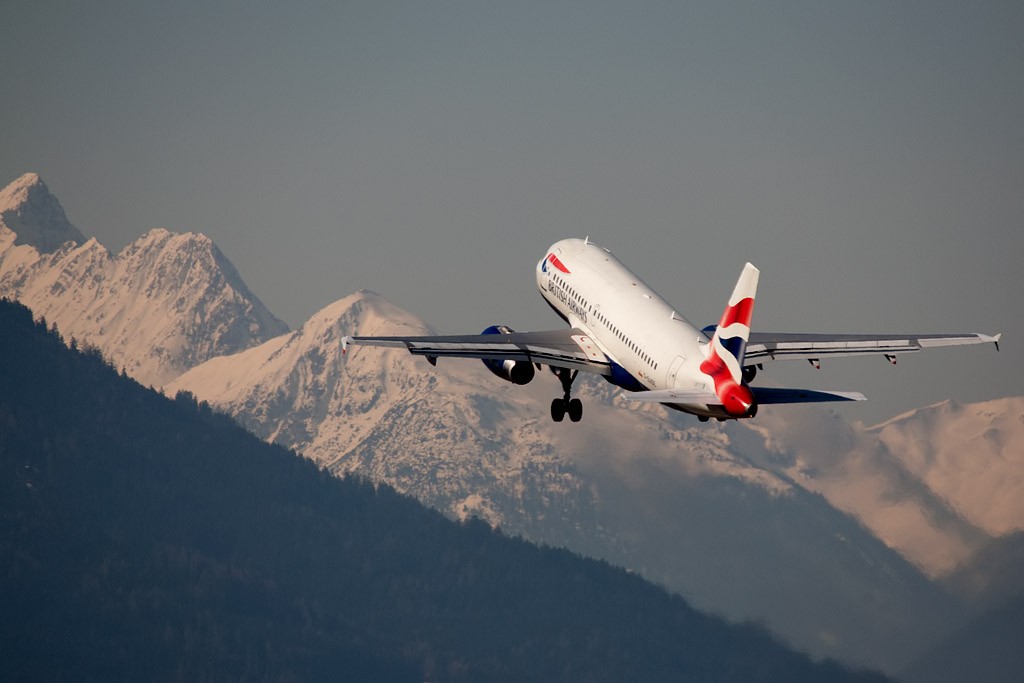 You probably have heard about paypal but, in case you haven't, it is an online payment processing system. It allows people to receive and send money through the internet. The advantage is that you can do it without sharing your credit card details with the merchant from which you are buying good and services.
Why You Should Use Paypal as a Payment Method to Buy a Flight Ticket
There are many payment processors similar as Paypal such as Skrill, Webmoney, Payoneer and Payza, but Paypal being the most popular among these, is probably the one that most airlines accept as an alternative payment method to the usual credit or debit card.
The advantage of using Paypal when buying a flight ticket is that you will not have to share your credit card information with the airline, which adds another layer of security for your transactions, as only Paypal will have your credit card number. Alternatively, you can top up your Paypal with direct bank transfers depending on the country where you are located, which can be an option if you don't like to do card transactions online.
PayPal is also a good solution for freelancers and online sellers with a positive balance on their PayPal. If you received $500 via paypal for a service or product sold, you can buy a ticket directly with the money on your balance, without having to involve your bank or card in any step of the transaction.
What to do if an Airline Doesn't Accept PayPal?
If you want to travel to an specific destination with an specific airline that does not accept PayPal you still have a few other options to get your ticket purchased via PayPal.
The first option is buying your ticket via an online travel agency that accepts PayPal. You can use Jetradar to check all agencies and airlines selling a specific flight or a more convenient connection. Many third-party websites accept PayPal to purchase tickets, even when the company operating them does not.
The other option, which is not so evident neither widely available is to use a website of an airline that accepts PayPal to purchase a ticket from a partner airline that doesn't. For example, you can buy a Swiss Air Lines ticket on the Lufthansa website paying with PayPal, option which would be impossible directly on the Swiss Air Lines website.
List of Major European Airlines that Accept Paypal
Important: in some cases some airlines may only accept PayPal depending on the origin of the flight.
Belgium
Brussels Airlines
Germany
Air Berlin
Germanwings
Lufthansa
Greece
Aegean Airines
Ireland
Ryanair
Italy
Alitalia
Latvia
airBaltic/en
Netherlands
KLM

Transavia
Poland
LOT Polish Airlines
Portugal
TAP Portugal
Romania
Blue Air
Spain
Air Europa
Iberia

Vueling

Volotea
UK
British Airways
Flybe
Jet 2
Monarch Airlines
Virgin Atlantic
Airlines that do not accept PayPal:
If you want to buy a ticket to fly with these airlines using PayPal, there it is also possible (read the guide above the airlines' list).
Austria
Austrian Airlines
Belarus
Belavia
Bulgaria
Air Bulgaria
Croatia
Croatia Airlines
Finland
Finnair
Germany
Condor
Ireland
Aer Lingus
Luxembourg
Luxair
Malta
Air Malta
Moldova
Air Moldova
Norway
Norwegian
Portugal
Sata
Romania
Tarom
Russia
Aeroflot (It uses Yandex money a payment processor from Russia)
s7 Airlines (It uses Webmoney, Yandex money and QIWI, popular payment processors in Eastern Europe)
Serbia
Air Serbia
Slovenia
Adria Airways
Switzerland
Swiss
Hungary
Wizzair
Turkey
Turkish Airlines
As we can see there is a sizeable amount of airlines in Europe that accept PayPal as one of their payment options. However, there are a number of important airlines that still chose to accept only more traditional payment methods as Visa / Mastercard debit and credit cards.
While I strongly believe that the presence of alternative payment methods will only grow in the next years on the air ticket market, it can still be a problem to travel if you don't want to share your credit card details with some airlines.