How to find a job in Liechtenstein guide: learn useful info to live and work in this charming principality at the heart of Europe between Austria and Switzerland
Considering a job in Liechtenstein? Today we will analyze the pros and cons of getting one, also exploring the options to increase your chances of becoming employed in the Principality, regardless if you an EU or Non EU citizen.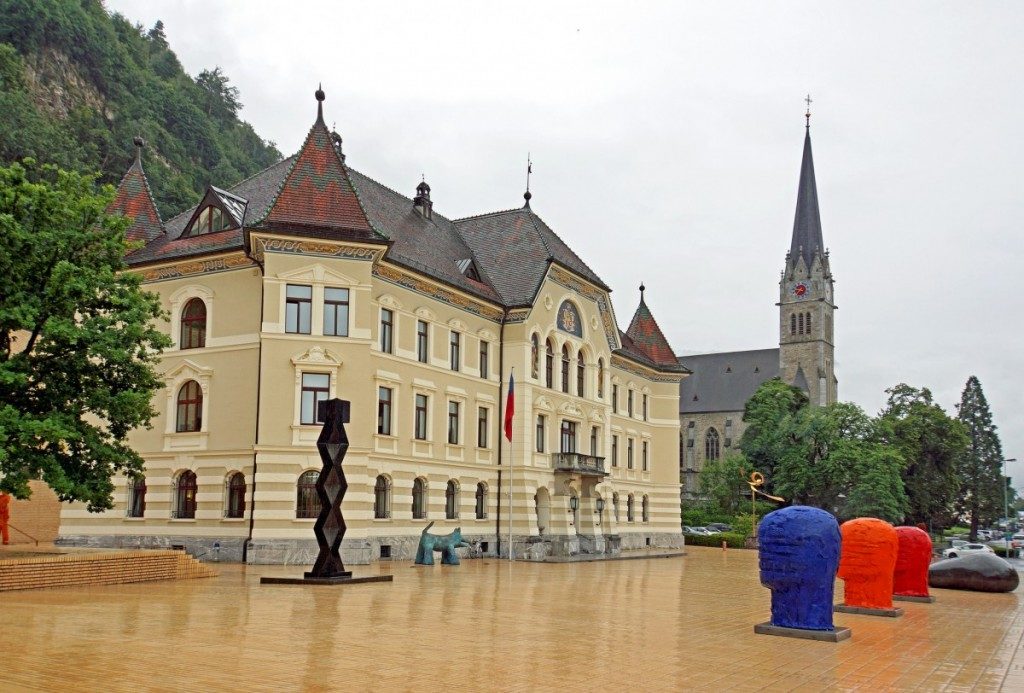 Liechtenstein. Photo by Dennis Jarvis
The Principality of Liechtenstein is a wealthy, tiny landlocked nation bordering Austria and Switzerland, right in the middle of Europe.
Introduction: Job Market in Liechtenstein
You have probably heard of Liechtenstein at some point, but the country is seldom on the media and is not really famous for nothing specific. This small European country is however, a highly developed nation, with extremely high quality of life and salaries.
There are many reasons behind Liechtenstein's success. They use the Swiss currency and also have a customs agreement with Switzerland. Citizens of Liechtenstein and Switzerland have a number of rights in the territory of both countries, including access to the job market.
Liechtenstein used to be referred as a tax haven, however in recent years the country is doing efforts to collaborate with international organization to avoid tax evasion. One way or another, the country's tax regime is still very attractive, and its finance sector is one with the most job opportunities for expats.
German is the official language of Liechtenstein and odds are you will need a good command of the language for virtually all positions in the country
Getting a Work Permit in Liechtenstein
The best chance to get a job in Liechtenstein is to find a company that is willing to employ you. Once the company offers you a job, they will help you through the procedures. There are different levels of procedures, and the things are the easiest for Swiss citizens. EEA nationals can still relatively easily access the job market in Liechtenstein. Work permits for third countries nationals are quite difficult.
Once you get your work situation arranged, you will have two options: live in Liechtenstein or become a cross border worker. If you will live in Liechtenstein you will also require a residence permit. Residence permits have a strict quota, even for EEA citizens, therefore I strongly recommend becoming a cross border worker.
For more information on permits in Liechtenstein you can check their government website.
Best Websites to Find a Job in Liechtenstein
Here are some good websites to start searching for a job in Liechtenstein:
AMSFL.LI: the name of this website translates to Liechtenstein Job Market Service, and here is a great place to start looking for a job in Liechtenstein. The Website is in German.
Jobber.li: Another great option to find a job in Liechtensten, updated daily.
Welcome.li: This website gather all kinds of information about Liechtenstein, and is available in many languages. It has a job section worth browsing.
Other Job Options to Consider in Liechtenstein
Another option you may consider if you are a native speaker of English (or if you are very proficient on it) is TEFL (Teach English as a Foreign Language) jobs. TEFL jobs are widely available in almost every country in the world and they are a great opportunity to start in a new country, even if you don't have the knowledge of the country's official language. There are many online TEFL courses that will help you to land a job with a relatively small investment of time and money.
Working online can be also an option in some countries. It depends on your skills and income, as the cost of living varies greatly from country to country. You can check this link for a list of professions that can be done as remote work.
If you want to find a job in Liechtenstein, or live, travel and work in other country abroad, please consider our resources and guides below:
Interesting Resources for Working and Living Abroad
Are you considering to work and live abroad, temporarily or permanently? Below are some resources that might be useful for you around the web:
World Nomads: this company provides travel insurance in most countries around the world. It might be a good option if you going for a long travel.
Booking.com: Booking.com is the best choice for finding accommodation for your next trip, with a wide variety of choices for all types of travelers.
Jetradar: The best place to compare flights for your next trip.
You may also want to check our website guides:
Train Travel Guide: in our railway travel guide, you will learn how to choose and ride the most scenic train routes around the world. Travel always in the most comfortable way with optimal prices to enhance your travel experience.
Work Abroad Guide: Learn how to find a job and employment requirements in different countries. From the initial job search, to bargaining salaries, this guide will help you to find job in most countries around the world. It also covers about remote work and TEFL jobs.