How to find a job in Bulgaria? This post analyses the best choices to get a job in Bulgaria for EU and non-EU citizens
Learn how to find a job in Bulgaria in this post covering the job market, work permit and prospects. It features useful information for both EU nd non-EU citizens, also including information on jobs that do not require speaking Bulgarian.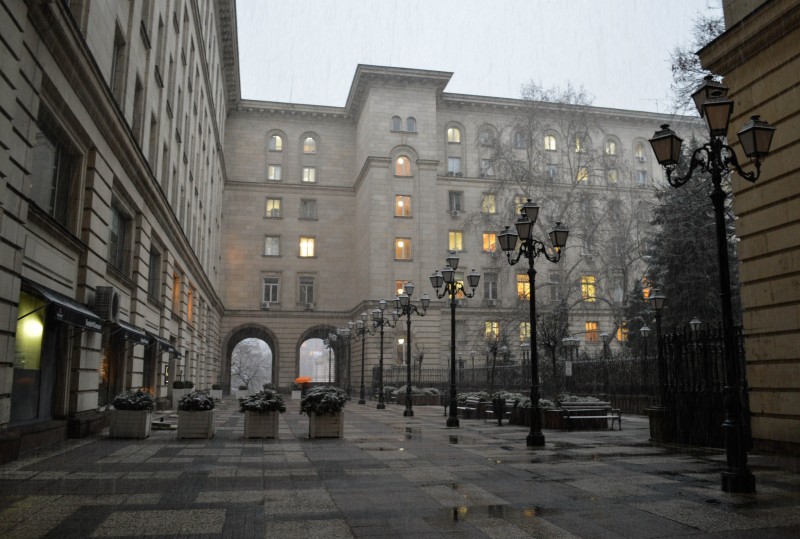 Introduction: Job Market in Bulgaria
Like most countries in Eastern Europe, Bulgaria made a transition from a heavy state controlled system to a market economy. Currently Bulgaria is a full European Union member, with a thriving economy and job market for expats.
Bulgaria currently has a privileged situation in the European Union, with low taxes and a skilled workforce. This specific scenario attracts a vast number of foreign companies to settle in Bulgaria in order to reduce costs. These companies usually demand qualified staff in a number of areas that do not require any knowledge of the Bulgarian or other language than English.
Getting a Job and a Work and Residence Permit in Bulgaria
If you are skilled in any economic sector with strong ties with technology, getting a job in Bulgaria is rather easy. Since the salaries are lower than in Western Europe, there are plenty of jobs for skilled expats in most sectors.
EU Citizens: If you are an EU citizen you don't need a work permit to start a new job in Bulgaria. You will compete in the same conditions as EU nationals, as the level of bureaucracy is low.
Non-EU Citizens: If you are a non-EU citizen, a work permit is needed for Bulgaria in most situations. Getting a work permit in Bulgaria is relatively easy, and normally your employer will arrange it. The main ground for issuing a work permit in Bulgaria is the employment contract signed by both parts.
You can check the Invest Bulgaria Agency website for more information on this matter.
Best Websites to Find a Job in Bulgaria
Here are some of the best sites to find a job in Bulgaria:
zaplata.bg: Probably the biggest website to find a job in Bulgaria. Most offers are in Bulgaria but many are also in English.
rabota.bg: a great site to find a job in Bulgaria. The site is mostly in Bulgarian, but you can search for keywords in English. Many offers are in English in the IT field.
jobs.bg: another good Bulgarian job portal with an English version. There are many jobs in corporate roles in sectors like: IT, banking and customer support. A good number of them do not require knowledge in Bulgarian.
European Job Mobility Portal: a great website maintained by the European Union to find jobs in Bulgaria and in other EU member countries.
Other Job Options to Consider in Bulgaria
Another option you may consider if you are a native speaker of English (or if you are very proficient on it) is TEFL (Teach English as a Foreign Language) jobs. TEFL jobs are widely available in almost every country in the world and they are a great opportunity to start in a new country. They are an option even if you don't have the knowledge of the country's official language. There are many online TEFL courses that will help you to land a job with a relatively small investment of time and money.
Working online can be also an option in some countries. It depends on your skills and income, as the cost of living varies greatly from country to country. You can check this link for a list of remote work professions.
Find a job in Bulgaria, or live, travel and work in other country abroad. Check our resources and guides below for more:
Interesting Resources for Working and Living Abroad
Are you considering to work and live abroad, temporarily or permanently? Below are some resources that might be useful for you around the web:
World Nomads: this company provides travel insurance in most countries around the world. It might be a good option if you going for a long travel.
Booking.com: Booking.com is the best choice for finding accommodation for your next trip, with a wide variety of choices for all types of travelers.
Jetradar: The best place to compare flights for your next trip.
You may also want to check our website guides:
Train Travel Guide: in our railway travel guide, you will learn how to choose and ride the most scenic train routes around the world. Travel always in the most comfortable way with optimal prices to enhance your travel experience.
Work Abroad Guide: Learn how to find a job and employment requirements in different countries. From the initial job search, to bargaining salaries, this guide will help you to find job in most countries around the world. It also covers more about remote work and TEFL jobs.