Florence or Venice, which is the best city to visit? This guide will provide insights on the nightlife, sightseeing, cost of travel and other aspects of visiting these two Italian cities.
Are you planning a trip to Italy and want to know if you should visit Florence or Venice? After all, they're two of the most popular tourist destinations in one of the world's most beautiful countries. It's certain that whichever one you decide, you won't be stuck for things to do, see, and eat. But which is better – Florence or Venice?
Lots of people will have an idea of Florence and Venice from movies, books, and TV. However, you need a little more to go on when booking a holiday there! In this article, we'll be taking a look at the best both cities have to offer. Therefore, we'll be able to answer the all-important question: which city is better between Florence and Venice?
Overview of Florence
Florence is in central Italy and the capital of Tuscany. It is full to the brim with exciting art, culture, and history. The birthplace of Renaissance art is famous for the the incredible Duomo Cathedral and the Ponte Vecchio. Art lovers can still see famous works by Botticelli, Da Vinci, and Michelangelo in the Galleria dell'Accademia and the Uffizi. The Tuscan countryside is also a big draw and you don't have to travel far to visit beautiful cities like Siena and Pisa.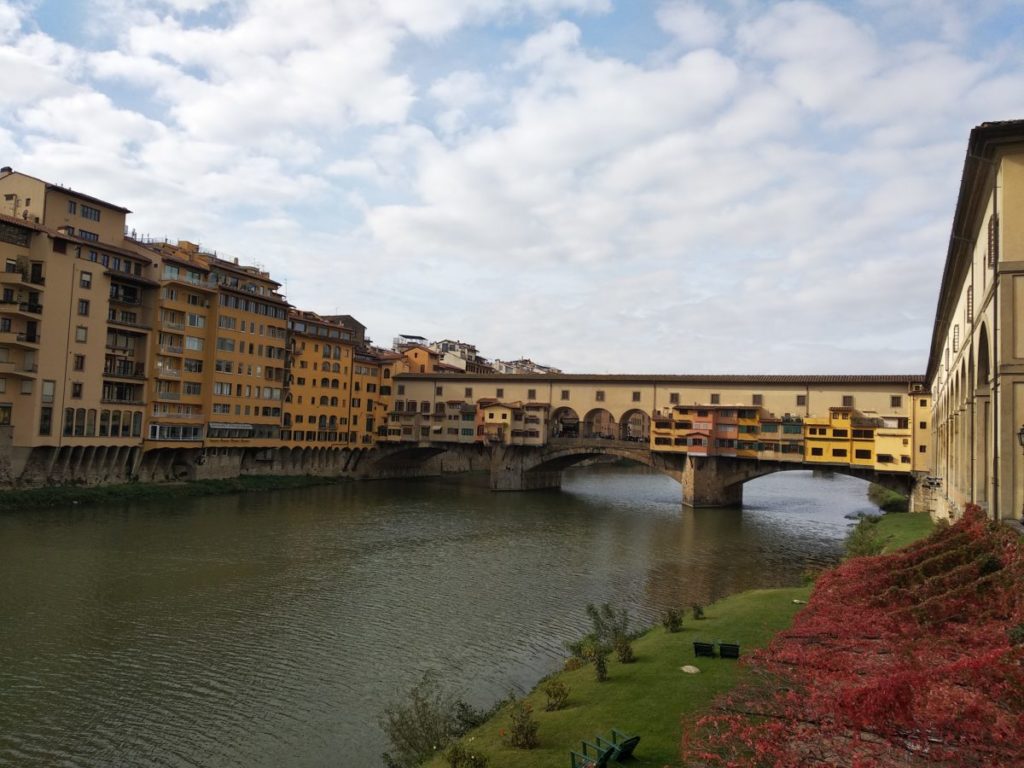 Overview of Venice
Venice is a unique phenomenon like no other city on earth. The capital of northeast Italy's Veneto region has waterways and boats instead of roads and cars. It's made up of over 100 islands on the Venice lagoon. St Mark's Square and Basilica are at the centre of a labyrinthine system of cobbled streets, bridges, and piazzas where it's easy to get lost. That might sound bad, but there's no more beautiful place in the world to be lost!
Florence vs Venice: Nightlife
Oh dear, Venice is off to a bad start. Thanks to high rent prices, many locals live on the mainland and Venice is like a ghost town after dark. There are some nightclubs and bars in the Lido area though. Things look a little rosier in Florence, where there are a number of great nightclubs, wine bars, and places to enjoy a beer with friends. Florence scores the first point!
Verdict: Florence
Florence vs Venice: Sightseeing
Both cities score high when it comes to sightseeing. Florence is the cradle of Renaissance art and you're surrounded by architecture from that period. That's before you even get into the museums. Don't miss sunset from the Ponte Vecchio and the panoramic view of the city from Piazzale Michelangelo.
Venice also has plenty of Renaissance influence. Around the main square of Piazza San Marco, you have the Doge's Palace, St Mark's Campanile, and the Bridge of Sighs. That's before you see the Rialto Bridge and old fish market! A floating city is on most sightseers' bucket lists, so Venice wins this one!
Verdict: Venice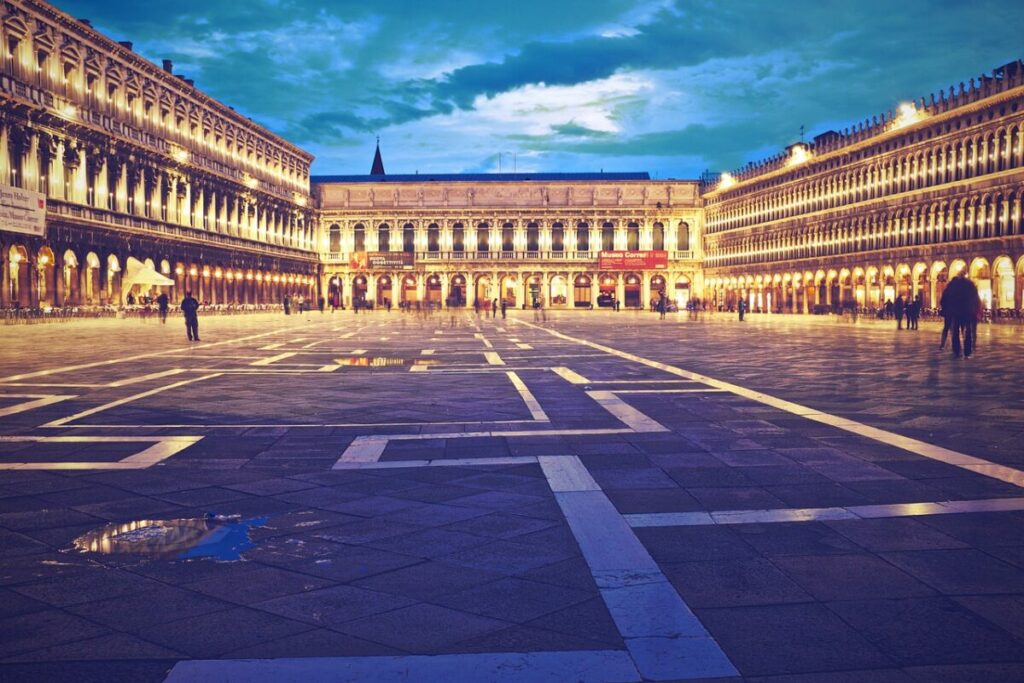 Florence vs Venice: Historic Centre
Venice doesn't really have a historic centre as the whole city is like a living monument! There are more than 400 bridges crossing canals and connecting narrow alleyways and squares. It really comes alive during Winter Carnival! Florence on the other hand, does have a historic centre. It's a UNESCO World Heritage site and most tourist attractions are in it. Venice wins, because it feels like stepping back in time!
Verdict: Venice
Florence vs Venice: Cost of Travel
The average daily price of travelling in both Florence and Venice is well over €100. Luckily, with Florence you can head to the out of the city to find budget accommodation or cheaper restaurants, whereas that's not so much an option in Venice. Florence draws level!
Verdict: Florence
Florence or Venice: Food and Restaurants
Both cities have the own distinct cuisines and there's far more than the stereotypical Italian staple of pizza! Venice's cuisine is seafood heavy and you can get some delicious street food there. Florentine cuisine is oriented towards heavy dishes like stews and meat dishes. Florence wins thanks to pappardelle al cinghiale!
Verdict: Florence
Florence vs Venice: Transportation
There are trams and commuter trains in Florence, but most people ditch these and take the bus. Buses regular change routes and are packed to capacity. Venice doesn't have any of this, as there are no roads. This means you can travel by water taxi (expensive), water bus (takes ages) or gondola (how romantic). For practicality, Florence wins. For the novelty, Venice takes the crown.
Verdict: Venice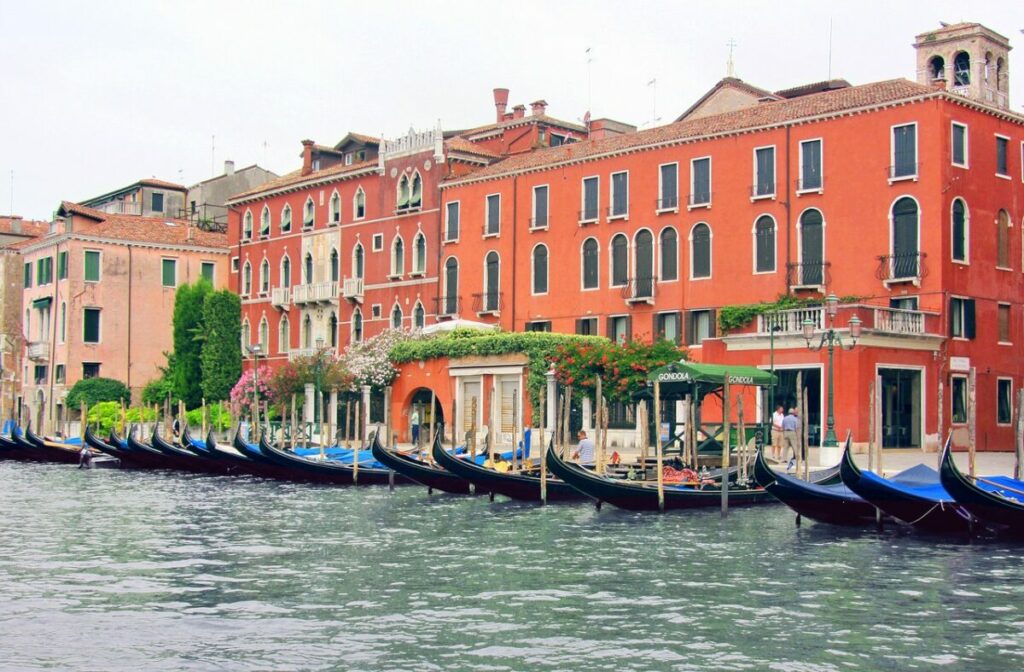 Florence or Venice: Weather
Florence has a Mediterranean climate meaning dry, hot summers, and cold, wet winters. Because Venice is on water, it can often get humid. In the summer months this means it's very uncomfortable and sometimes it smells rather bad. Also, the city regularly floods which is irritating if you've forgotten your wellies.
Verdict: Florence
Florence vs Venice: Verdict
With a score of 4-3, Florence wins. However, the only real option is to take two trips and visit both!
Verdict: Florence AND Venice.
Hotels in Florence
Hotel della Signoria – a great option if you want to stay close to the Ponte Vecchio area.
Hotel Rosso23 – a reasonably priced option in the Santa Maria Novella area, close to the train station.
Hotels in Venice
Hotel Alla Fava – a reasonably priced hotel close to the Rialto Brigde, in a privileged location in Venice.
Hotel Rio – a great accommodation option close to the St. Mark's Square (Piazza San Marco).
Other Resources for travelling in Florence and Venice
If you traveling in Italy you might want to check some of our other guides to this romantic European destination. Check the best places to stay in Florence and our guide to where to stay in Venice.
For those considering a longer stay in the country you might want to check our post on the cost of living in Florence, and the average and minimum salary in Rome.
Already in Florence or Venice? Leave your thoughts and questions in the comment box below.