How to get from the Hanoi Airport to city center (Hanoi Old Quarter) using various means of transport
Are you traveling to Hanoi? Getting from the Hanoi Airport to city center might not be so easy, but this guide will help you to this journey smoothly.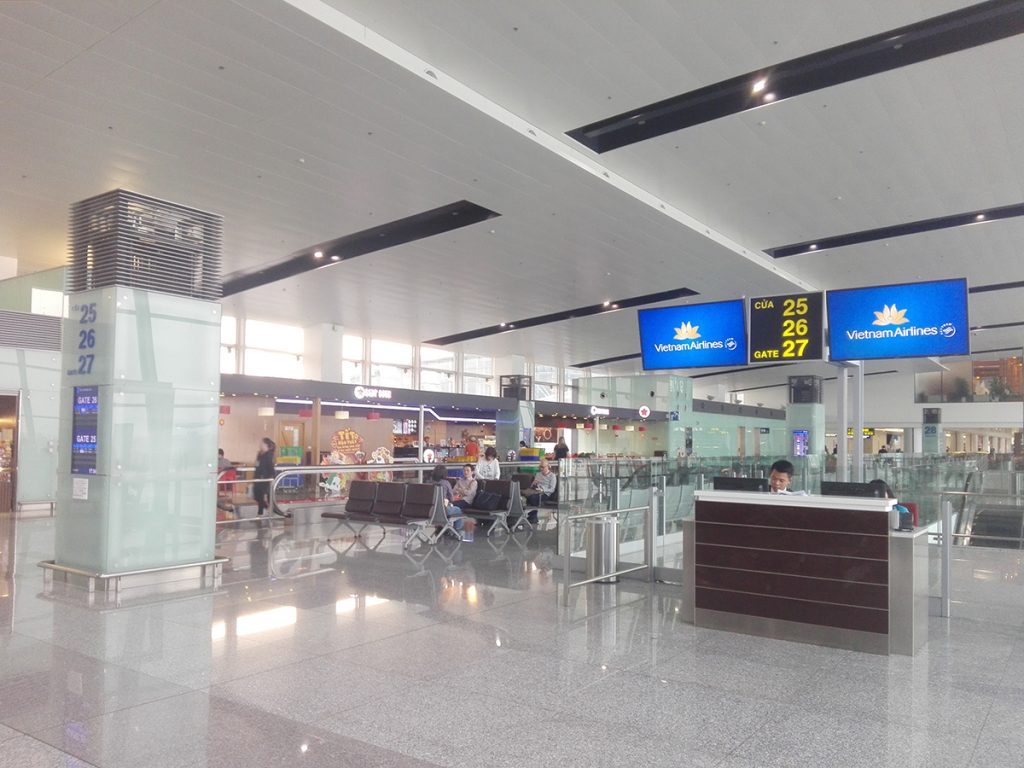 Hanoi Airport: What you need to know
The Hanoi Noi Bai International Airport (IATA: HAN) is one of the busiest in Southeast Asia and the main point of entry for visitors to the capital of Vietnam.
The first thing you need to know about the airport in Hanoi is that it has two terminals. Terminal 1 is the smallest one, and currently is being used solely for domestic flights. The Terminal 2 is considerably bigger and much more modern, and it focuses on international flights.
If you are flying to Hanoi you can find the cheapest flights on Jetradar.
Arriving at the Hanoi Airport
As mentioned above, passengers arriving with international flights use the Terminal 2. Firstly, you will clear immigration, pick your luggage and then you will be on the arrivals area. If you still don't have a visa to Vietnam I suggest checking this post comparing the Vietnam evisa with the Visa on Arrival option.
Once at the arrival areas, you will have a few options, depending on the time of your arrival. The Hanoi Airport offers free WiFi, but its connection speed will depend on a number of factors. You can also buy a sim card at the airport, which can be quite handy.
If you are tired and hungry, I recommend the Trung Nguyen Cafe on the second floor. It is really taste and affordable. If you arriving too early or too late, both terminals have sleeping pods that you can book in advance.
Hanoi Airport to City Center
Now that you have arrived, you can start planning your trip to the city center. The most central part of Hanoi is actually around the Hoan Kiem Lake. The old quarter of Hanoi is mostly the area north of the Hoan Kiem Lake and is where most of the action is (attractions, bar, restaurants, etc).
So, there are a few options to go from Hanoi Airport to city center including the old quarter let's explore then. First of all, it is important to street that the public transportation in Hanoi is really limited, and this may influence your choice of transportation.
Let's analyze some of the options you will have to travel from Hanoi Airport to the city center. They are: prearranging transport with your hotel/travel agency, minibus, vietjet bus and taxi.
Prearranged Transfer from Hanoi Airport to City Center and Old Quarter
One of the best options in my opinion to travel from Hanoi Airport to the City Center is to prearrange a transport with your hotel. Most hotels do offer this service and he price is about USD 20. This is specially a good option if you are traveling with more than one person, or with a considerable amount of luggage.
You can also book a transfer from the Hanoi Airport to the city center on Klook.com
or GetYourGuide.
Minibus and Vietjet Bus from Hanoi Airport to City Center
These two options are a good idea to get from Hanoi Airport to city center. They have probably the best value for the money and level of comfort is much higher than using a public bus.
Hanoi Airport Official Taxis
Another option is getting an official taxi at the Hanoi Airport. This is certainly not the cheapest option but it can be pretty convenient.
Bear in mind that in the arrivals terminal you will be constantly offered by dubious drivers for a taxi ride. You should ask at the information desk how to get an official taxi instead.
Public Bus to City Center
The cheapest option to get to the Hanoi city center is taking a public bus. It certainly is not very comfortable but they also have pretty important advantages. The first, is that they are extremely cheap, at 5000 VND per ticket. The second, they run pretty frequently.
Ideally you should take the one that stops at the Long Bien station. From there you are just a short walk to the Old Quarter and the Hoan Kiem Lake.
Reasonably Priced Accommodation in Hanoi – $$
Oriental Central Hotel – a great hotel in one of the best areas to stay in Hanoi, at the heart of the Old Quarter.
Noble Boutique Hotel Hanoi – an excellent hotel just a short distance to the Hoan Kiem lake, in one of the best places to stay in Hanoi
Traveling Onwards from Hanoi
If Hanoi is not your last destination in Vietnam, you can continue traveling inside the country by air, train and bus. You can book tickets online for flights, buses and trains in Vietnam and other Southeast Asian countries on 12go.asia.
If you are traveling to Hanoi check our Vietnam guides. Read about the best places to stay in Hanoi or how get to Ha Long Bay from Hanoi.
Are you traveling to Hanoi or other parts of Vietnam using the Noi Bai airport? Leave your thoughts and questions on the comment box below.