Best way to travel between Hanoi and Ninh Binh? In this post we will cover the options by bus, train and taxi to get from Hanoi to Ninh Binh
If you are travelling in Vietnam and you want to know the best way to get from the capital Hanoi to Ninh Binh, then you are in the right place! Our useful and handy tips will help you pick the best way to travel between the two cities, whether you want to travel cheaply, or don't mind shelling out more for a bit of comfort. We'll cover how to travel by bus, train, and taxi.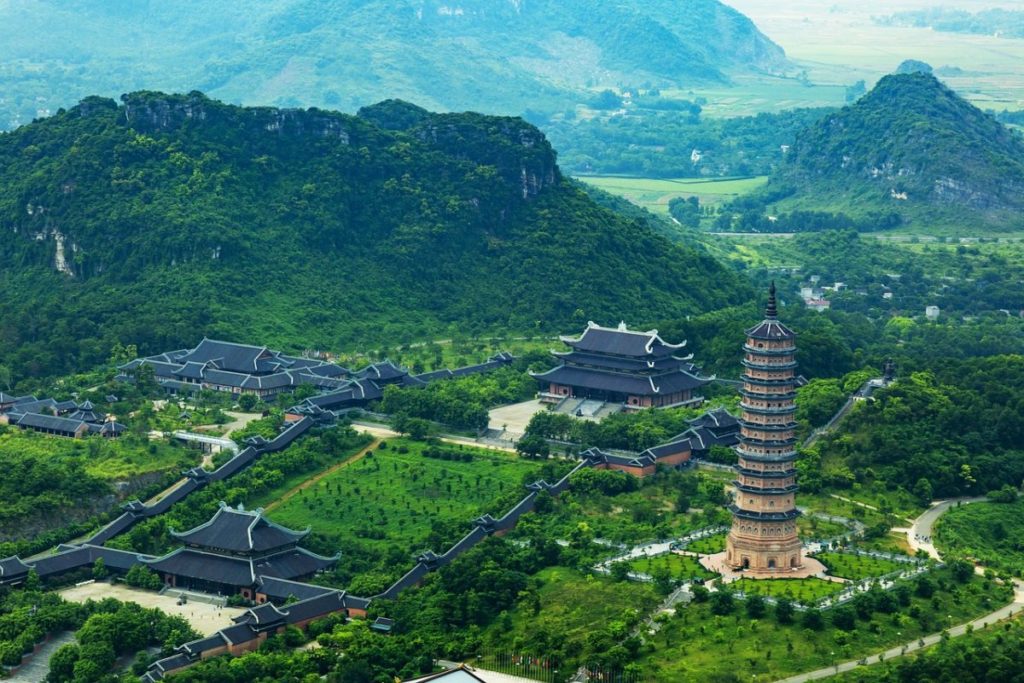 Hanoi to Ninh Binh: The route
Hanoi, Vietnam's capital city is the most common destination for tourists visiting the north of the country, due to its proximity to tourist favourites such as Sapa and Ha Long Bay, and a huge international airport which offers directly flights to other parts of Asia, Europe, Australasia and more.
Ninh Binh is a beautiful rural area of Vietnam, often overlooked by tourists and travellers. Due to the karst landscapes, it's sometimes called the "inland Ha Long Bay," but you can enjoy it minus the hoards of tourists. One of its main sights is the Trang An Landscape Complex, an UNESCO site.
Visiting Ninh Binh will show you a more authentic side of this beautiful country, and give you an opportunity to interact with locals and really immerse yourself in Vietnamese culture.
The distance between these two cities is only 93km, and you can travel between them in less than two hours. Book online before you arrive in Hanoi, or it's pretty easy to reserve directly when you're in the city. Travel throughout the country is inexpensive, and such a short journey will be easy on the wallet.
Hanoi to Ninh Binh by Bus
Prices for bus travel between Hanoi and Ninh Binh start at around 176,000 VND (less than $8). The agency that you book with will determine your departure point from Hanoi, so make sure that you check with them where you need to be. It'd be a nightmare to turn up at the wrong bus station!
Buses leave throughout the day, and journey time varies between 1.5 to 3 hours. Surprisingly, it's the cheapest buses that take the least time. Although the journey is short, some buses offer a fully reclining bed.
Below you can search the options to get from Hanoi to Ninh Binh using different means of transport:
How to buy bus tickets from Hanoi to Ninh Binh
It's not difficult to get tickets for this route. Book directly with a travel agency in Hanoi, or check agency websites, most of which offer the chance to buy tickets online. Below are a couple of helpful websites for travel in Vietnam:
Bookaway – a great website for comparing ways of travel throughout Vietnam and south East Asia. Find out prices for trains, buses, private travel, ferries, and flights.
Baolau – Another website great for comparing bus and train travel in South East Asia.
Pros
Faster than travelling by train.
Option of a reclining bed.
Cons
More expensive than the train.
Hanoi to Ninh Binh by Train
This is the cheapest option available, starting at 161,000 VND, which is just under $7. Trains take slightly longer than some of the bus companies, at around 2 hours and 15 minutes. Because the journey is so short, you don't stay on the train but there is an option of staying in a sleeper carriage with a bed.
Trains leave from Hanoi Central Station and Giap Bat (in the south), so make sure that you're at the right station.
Here you can compare prices and features of different options of transport from the Vietnamese capital to Ninh Binh:
How to buy train tickets from Hanoi to Ninh Binh
12go.asia – compare a number of modes of travel in Vietnam and further afield. Really helpful for your trip to south east Asia!
Pros
The cheapest option for travelling between the two cities.
A comfortable way to travel, you can even get a bed.
Cons
The train takes longer than the shortest bus journeys.
Hanoi to Ninh Binh by Plane (flights)
Ninh Binh doesn't have an airport, and even if it did it would not be worth travelling such a short distance by plane. Take a bus, train, or taxi instead.
Hanoi to Ninh Binh by car (taxi)
Taxis are a good option to travel between Hanoi and Ninh Binh if you are in a group so that you can share the cost. However, for solo travellers this option is very expensive. Prices start at 1,595,000 VND, just under $70.
They're a comfortable option, but while the travel time is less than on the train, some buses can make the journey quicker. It's possible to book a taxi directly from the airport.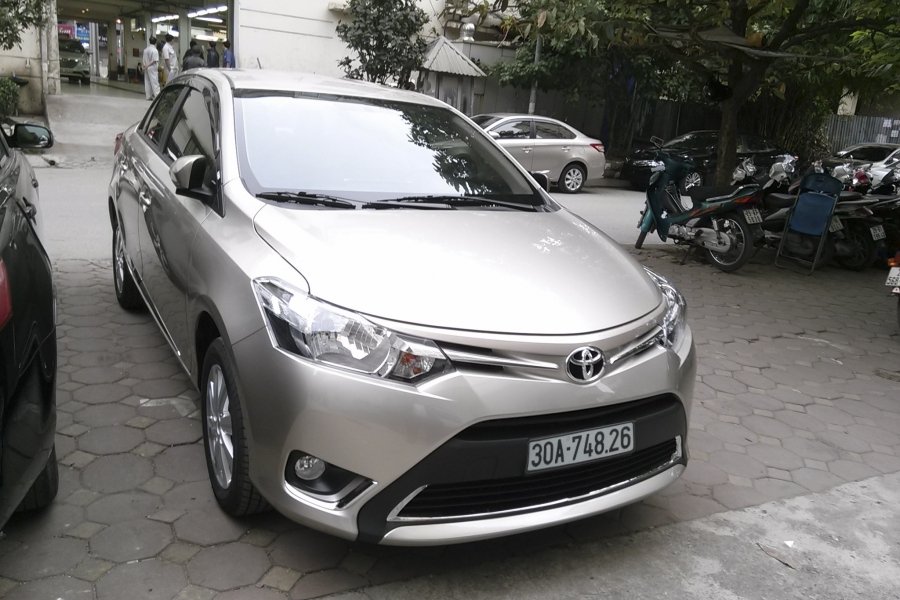 You can get a taxi from Bookaway or Klook.com
. Alternatively you can also ask your hotel reception to organize it.
Hotels in Hanoi
Noble Boutique Hotel Hanoi – an excellent hotel just a short distance to the Hoan Kiem lake, in one of the best places to stay in Hanoi.
Millennium Hanoi Hotel – an excellent hotel with easy access to the Hanoi Train Station in the Hoan Kiem district of Hanoi.
Hotels in Ninh Binh
The Vancouver Hotel – Ninh Binh – a modern hotel in a great location to stay in Ninh Binh.
Ninh Binh Central Hotel – another excellent option to stay in Ninh Binh, close to the train station.
Other Resources to Travel in Vietnam
If you are traveling in Vietnam you might want to check some of our other guides to Country. Check how to travel from Hanoi to Sapa and how to get from the Hanoi Airport to the city center. Check also where to stay in Hanoi.
Are you in Vietnam or have you already traveled this route? Leave your thoughts in the comment box below.