How to travel from Helsinki to Tallinn by ferry and plane, as well as where to buy tickets to make your journey from Finland to Estonia
Are you going to travel from Helsinki to Tallinn, o Tallinn to Helsinki? Check our guide below with the most popular options to travel between this two cities in Northern Europe.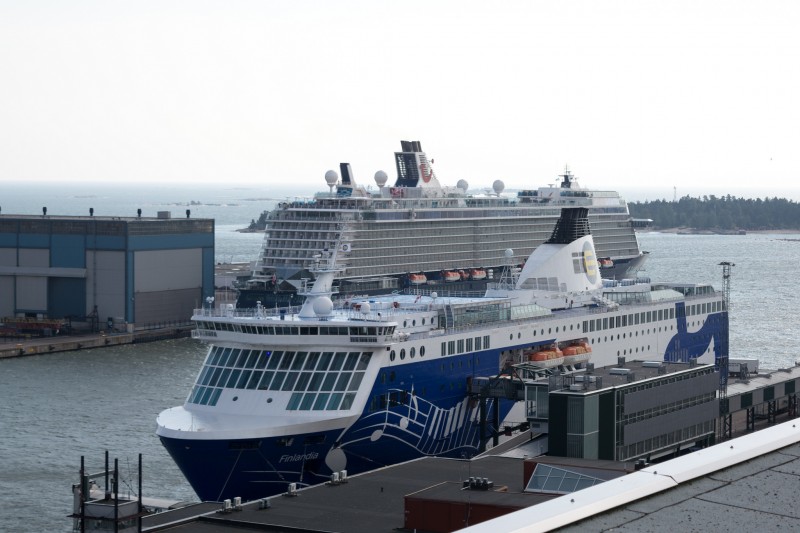 A ferry in Helsinki.
Helsinki and Tallinn: What you Should Know
Helsinki is the capital of Finland and Tallinn is the capital of Estonia, both European Union member countries. The two cities are pretty close to one another, with a distance of just approximately 90 kilometers between them.
It is very convenient to visit these two cities if you are visiting this part of Europe, as they are pretty close to one another. The trip from Tallinn to Helsinki by ferry is also pretty interesting, and can be an unique experience if you are not used to travel on the sea.
If you are travelling by bus in Europe, book your tickets using Flixbus and GoEuro
. If you are flying, compare and book tickets using Jetradar. For those using the train, buy train tickets on Trainline.
Helsinki to Tallinn by Ferry
Traveling to Helsinki to Tallinn or vice versa is the most popular option to visit these two Northern capitals. The trip distance is short, and it takes usually from 2 to 2 and a half hours to travel from the Finnish to the Estonian capital.
The second advantage of taking this trip by ferry is how easy it is to get to and out of the port in both cities. Check-in times for ferry trips are also shorter than those at airports.
Prices for the ferry trip between Helsinki and Tallinn also make of it the most convenient transportation option in this route. You can book online before hand, and very often you can get round trip tickets under 50 euros (or even less) per person. However, if you want a cabin prices are higher, but considering how short the trip is, you will probably not need it.
How to Buy Tickets from Helsinki to Tallinn by Ferry
Buying tickets to Helsinki to Tallinn (or the other way around) is pretty easy and can be done online ad offline. In most of the cases you do not need to buy your ticket many days in advance, however, if you want to get the best fares and schedules, you should consider doing it. There are two ways you can buy tickets for this route.
Online: you can buy tickets from on the Helsinki-Tallinn and Tallinn-Helsinki ferry route online. Direct Ferries is one of the best options to buy your tickets online, as well as to check schedules on this and other ferry routes.
Click here to buy ferry tickets from Helsinki to Tallinn on DirectFerries.
Offline: you can just come to the port in one of the two cities and get your ticket there.
Port of Tallinn
The Port of Tallinn is just a short walking distance to the city center and the old town. In most cases, you can probably walk to your hotel, even if you are carrying luggage. The port has three passenger terminals, and in most cases the Helsinki to Tallinn ferries arrive on the Terminal B and D, while Tallinn to Helsinki ones usually go from Terminal A and D.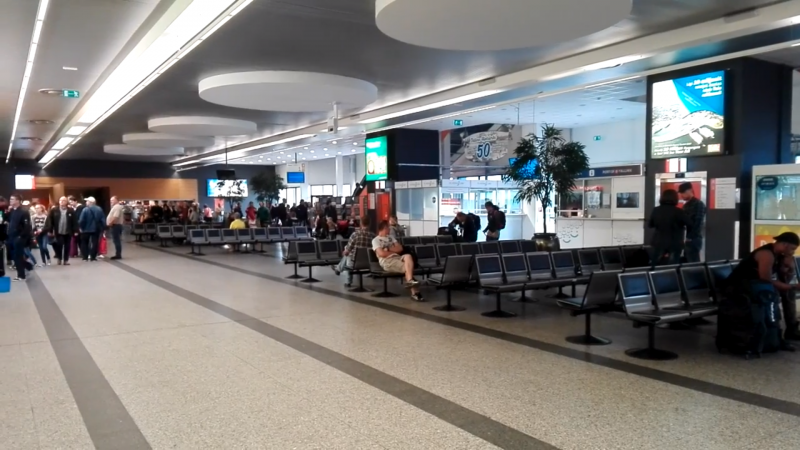 There are other ferry routes from the Port of Tallinn, and it is possible to travel to Saint Petersburg in Russia and Stockholm in Sweden from the Estonian capital.
The terminals itself are rather small, as you can see from the photo, and they feature basic facilities.
Port of Helsinki
The situation in the Port of Helsinki is a bit different than in the port of Tallinn. First of all, as Helsinki is a bigger city, distances tend to be longer. Secondly, depending on the ferry route, the terminals can be quite far from each other, so many sure that you go to the right terminal, as described on your ticket.
Ferries from Helsinki to Tallinn depart from the Länsiterminaali 1 (West Terminal 1), Länsiterminaali 2(West Terminal 2) and Katajanokka Terminal.
Helsinki to Tallinn by Plane
Another option to travel from Helsinki to Tallinn is taking a flight. This option has advantages for some visitors, but in most cases taking the ferry is a cheaper and faster solution.
The disadvantages of flying on this route are also pretty important. Considering that the distance is quite short, you will spend more time traveling from your hotel to the airport and doing the check-in than actually flying. Also, there are much less schedule options to fly from Helsinki to Tallinn. While the ferry allows you great flexibility, and you can travel at any time of the day, there are a just few daily flights connecting these two cities.
In my opinion, it is only advisable to choose a flight over a ferry if you are in connecting flights and travel onward from Tallinn or Helsinki to a third city.
Helsinki Airport
The Helsinki Airport is quite a big one, with many European and Intercontinental flights routes (mostly operated by Finnair). The Airport itself is quite far from the city center, but you can easily reach it by train from Helsinki Central Station, in a trip that takes roughly 30 minutes.
Tallinn Airport
The airport in the Estonian capital is quite near to the city center. It is easily accessible by taxi, public transport or apps like Uber or Bolt. You will certainly lose much less time traveling to or from the airport in Tallinn than in Helsinki.
How to Buy Tickets from Helsinki to Tallinn by Plane
You can use Jetradar to find the cheapest ticket on this route for your preferred dates. Alternatively you can buy it directly from Finnair.
Helsinki to Tallinn by Train or Bus
It is also possible to travel from Helsinki to Tallinn by train or bus. Although this trip is much longer and bureaucratic, it can be a good option, as you will get to visit another fantastic city, Saint Petersburg in Russia.
Hotels in Tallinn
Tallink Express Hotel – If you are arriving via the Port of Tallinn, this property is extremely convenient. It is located a short walk from the port's terminals, and has also a restaurant.
The von Stackelberg Hotel Tallinn – This is a great option if you want to enjoy Tallinn old town to the fullest. Its renovated premises are established in a building from the XIX century.
Hotels in Helsinki
Best Western Hotel Carlton – a great hotel with access to the tram and metro public transport network in Central Helsinki.
Hotel Finn – a reasonably priced hotel in a central area of the Finnish capital, close to the Helsinki Central Station.
Finland and Estonia Resources
If you travel to Finland and Estonia one of this articles might be useful for your trip:
Average Salary in Helsinki, Finland: understand better the economy of Finland in this article analyzing the wages in the country.
Average and Minimum Salary in Tallinn: if you are considering to relocate to one of the fastest growing countries in the EU, this article is plenty of useful information.
How to Travel from Tallinn to Riga: for those continuing the trip southbound, check our guide on how to get from Tallinn to Riga, the capital of Latvia.
Best Places to See in the Baltic States: Estonia is one of the Baltic States, and this region has some pretty interesting places to see.