In this post we will analyse how long you could rent a property in other cities for the price of one month's rent in London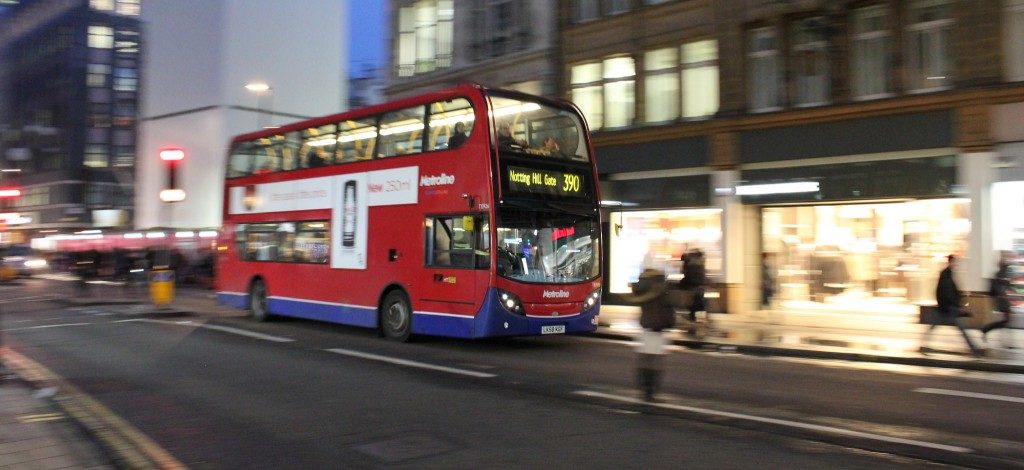 London is one of the most expensive real estate markets in the world, and there are many reasons for this. The city continues to attract more foreign workers and visitors for its jobs, quality of life, and infinite entertainment options. Even if the rent prices in London are steep, the number of tenants willing to rent seems to rise constantly.
Many articles have already confirmed that London is one of the most expensive places to rent in the world. As things haven't changed, despite the pound's recent devaluation, there is no need to confirm it once again. In this post however, we have a different analysis, a result of my relentless curiosity for comparing prices in different countries.
The purpose of this post is to verify how long one could live in different cities, for the average rent price of one month in London.
Calculating the Data
The data for average rent price in many cities round the world is available on Numbeo. Numbeo provides the average rent prices for 1 and 3 bedroom flats in and outside the city centre for all cities on the table below. The average used here is based on the four averages available on Numbeo.
Once the average is calculated, it is compared to the average rent price of one month in London. If the average in city A is £ 50 and in London is  £100, it means that one can live 2 months in city A for the price of one month's rent in London.
Below we can analyse how long one can rent in other cities, for one month's average rent in London: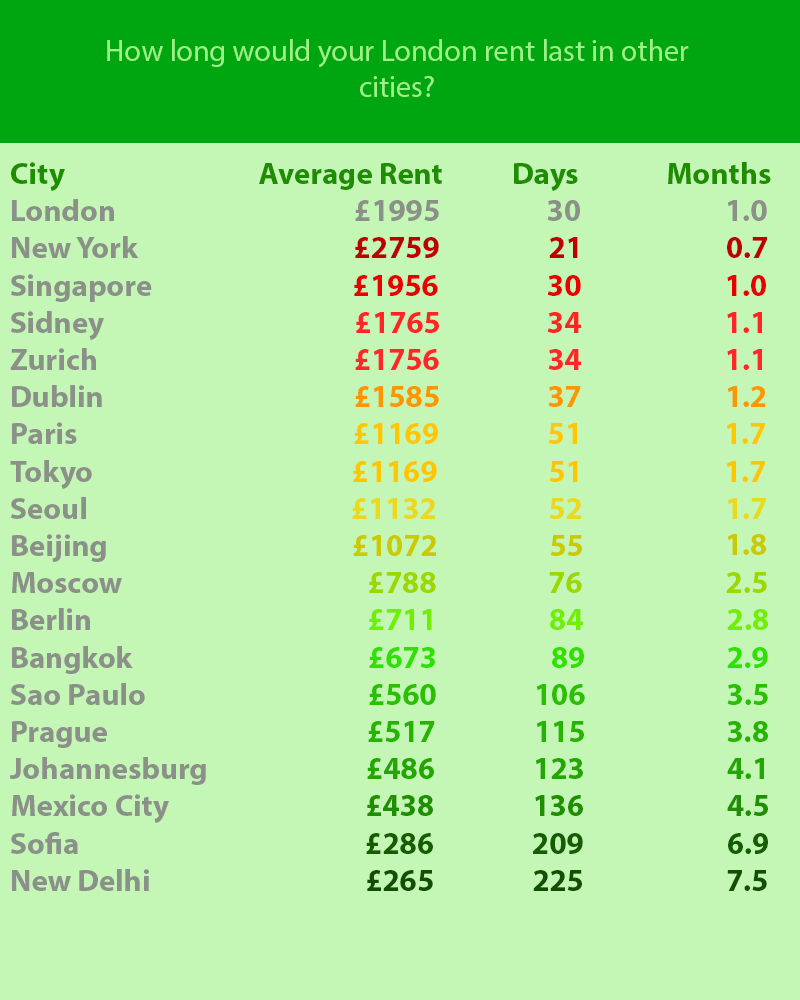 As we can see, global rent prices vary greatly, even in capital cities. If a Londoner would move to New York, his average rent price would be enough for just 21 days. However, your average London monthly rent would cover more than half a year in Sofia or New Delhi.
If you are considering moving to the British capital, check our article on the average and minimum salary in London.