How to find a job in Costa Rica: learn how to grow your career in the country as a citizen or non-citizen, featuring information on job prospects and work permits.
Looking forward to moving to a high demand job economy? Check our guide on how to find a job in Costa Rica, including information for citizens and non-citizens.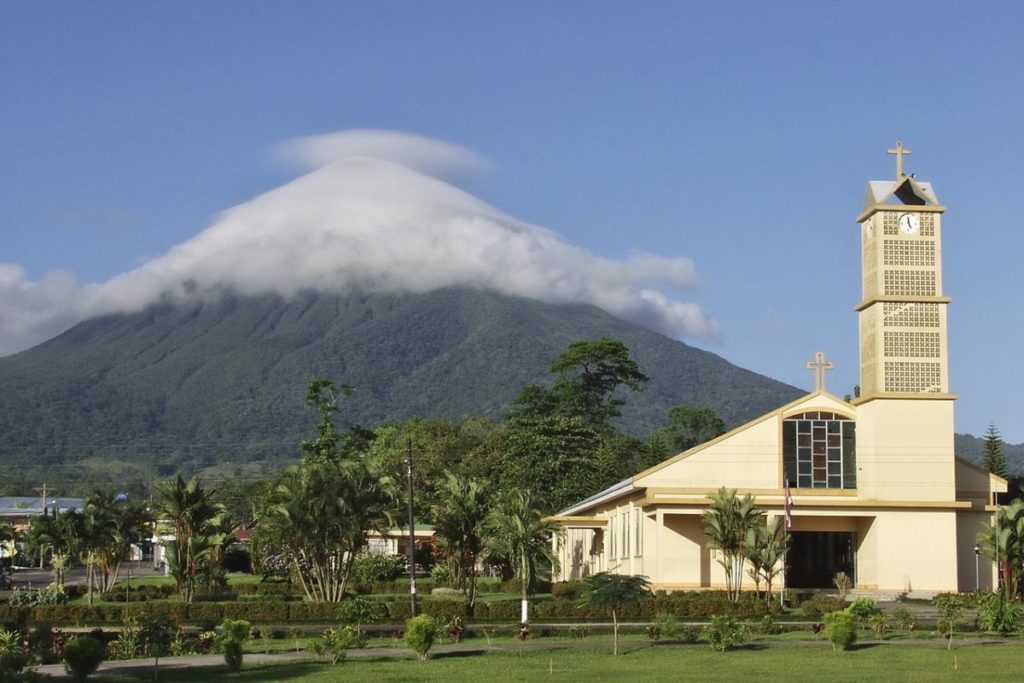 Costa Rica is a small, but booming economy located in Central America with a population of 4.906 million people. It is attractive for people who are looking for lush tropical climate, a new culture, and new language experience.
Costa Rica has a GDP increase of about 3.2% annually. Therefore, many different countries find prosperity in this small country. Business experts recommend the country for its thriving labor force market that offers a large variety of jobs to anyone who owns a degree or diploma. However, this job economy is extremely hard on expats. Finding a job as a foreigner is increasingly difficult within Costa Rica.
Costa Rica's official language is Spanish. You will need to speak Spanish in order to work in the country, but there are many positions where English would be extremely beneficiary. San José is the country's capital, which attracts a growing number of expats each year.
If you are visiting Costa Rica, check where to stay in San Jose.
Introduction: Job Market in Costa Rica
Costa Rica is a small country that many people doubt would have a strong job economy, but with an increasing number of business deals and the tourism industry within Costa Rica, there are plenty of job positions available. However, good job positions and opportunities are limited, and the competition is stiff.
Costa Rica is also an extremely difficult country for foreigners to find work. Costa Rica has a law that a company cannot hire a foreigner for a position if it can be filled by a Costa Rican citizen. This means that foreigners are very limited in what job positions are available and if any are available, they are quickly filled.
You will still find high level jobs in the capital, San José and other jobs are mostly within the tourism industry throughout the country. The majority of foreigner held job positions are within the education industry. Many foreigners go to teach English in the country. As of May 2018, the unemployment rate had risen and currently rests at 10.3%.
Sales and Salaries in Costa Rica
The labor market in Costa Rica commonly works in Spanish, but because of the business and tourism industries that are thriving, English is also widely spoken. A foreigner is more likely to be hired for a position if they are fluent in both English and Spanish. Most companies will use Spanish to communicate within their Costa Rica locations, but for connections with clients, English is a great skill to have. Those who are fluent in English are more likely to obtain a job position and thrive within the country.
Salaries, in general, tend to be extremely low. The average salary for a foreigner is just under $40,000 annually. However, many Costa Ricans have an annual salary of about $9,000 or $750 per month. In smaller cities, the salaries drop even lower with the annual being $54000 or $450 per month. For foreigners who are able to get a job, the lower cost of living and relatively decent salary in comparison to their monthly expenses, is a draw for them to live in the country.
The first requirement to find a job in Costa Rica is to have a high school diploma, though higher degrees will tend to land you in a better position. Costa Rica has high competition for high job positions, which is limiting. If you have a higher degree, you are more likely to sit in favor with a future employer.
Read more here about the average and minimum salary in Costa Rica.
Getting a Job and Work Visa in Costa Rica
In Costa Rica, citizens have the right to work and live in the country, as well as receive the full benefits of their country. If you are a Costa Rican citizen, you do not need a work permit or visa in order to apply and be hired for a job position. Rather, a citizen would have to provide proof that they can legally work in the country by showing their Costa Rican ID or passport. However, if you are not a Costa Rican citizen, you must have either a work visa or have a residence permit that allows you to work.
Typically, people will apply for a work visa first. To get a work visa, you must have a position or be hired for a position within a company in Costa Rica. Applying for a work visa without already having a job within the country, will likely end up with you being denied the visa.
If you are volunteering, you would not be paid and would not need a work visa. Other jobs are extremely difficult to prove that the company could not have hired a Costa Rican citizen, but you may get lucky and be approved, so it doesn't hurt to try.
Other jobs available would be within the business sector with an international company. Many companies like Intel and Amazon have positions available within Costa Rica but being fluent in Spanish may be required. As well, jobs with these companies will have stiff competition and any position available is likely to go quickly.
Work Visa and Residence Permit in Costa Rica
If you happen to apply for residency with a resident visa, you cannot work without the prior authorization and approval. Again, you will likely have to hold a job within a company before asking for work permission. However, having a work visa prior, may help you achieve a resident visa, if you so choose. There are age limits to different visas like the resident visa, so it's best to make sure you qualify.
Ultimately, it is the responsibility of the employer to ensure that their employee is legal to work within Costa Rica. If you are a foreigner, that means that you must have the company sponsor and assist you in obtaining a legal work visa or permit.
If you change companies, you will have to apply for a new work visa. The new company will have to help you with the new work visa, which can be a very difficult process.
Overall, foreigners still love the way of life in this country and going through all the paperwork is worth it to be able to work legally and live in lush Costa Rica. You can find more information on the official Costa Rica government website.
Best Websites to Find a Job in Costa Rica
Down below, you can find some good websites to start searching for a job in Costa Rica:
CostaRicaJobSearch: this site has job offers exclusively for English speaking Costa Ricans or expats in Costa Rica. It has a variety of job positions and allows you to submit a resume through the site.
Monster: this site is worldwide and has a variety of job listings available for Costa Rica. There are a lot of specialist positions available, so being fluent in Spanish would most likely be necessary.
Indeed: this is also a global site that has a variety of decent listings for Costa Rica. You can find many international companies looking to hire through this site.
Glassdoor: has listings for many international companies that have opening available at their Costa Rica locations. These are jobs where being fluent in both Spanish and English is best.
TheTicoTimes: this is a news website, but they do have job listings. This is an English language site, which is attractive for foreigners.
Craigslist: this site often has a small number of jobs located within Costa Rica posted each day. Be careful with the offers because there can be scams, but there is a chance you can still find reliable work.
Interesting Resources for Working and Living Abroad
Are you really considering to work and live abroad, temporarily or permanently? Below are some resources that might be useful for you around the web:
World Nomads: this company provides travel insurance in most countries around the world, and it might be a good option if you going for a long travel.
Jetradar: search for flights and compare prices with Jetradar.
Booking.com: Booking.com is the best choice for finding accommodation for your next trip, with a wide variety of choices for all types of travelers.
You may also want to check our website guides:
Train Travel Guide: in our railway travel guide, you will learn how to choose and ride the most scenic train routes around the world, always in the most comfortable way with optimal prices to enhance your travel experience.
Dating Guide: this dating guide will help you not only to find love but to understand the social customs of each country. It will also help you to avoid dating scams around the internet and find people really interested in honest relationships.
Work Abroad Guide: Learn how to find a job and employment requirements in different countries. This guide will help you to find job in most countries around the world. It also covers remote work opportunities and TEFL jobs.