Learn how to find a job in Hungary, in this post covering job market opportunities, work permits and overall economic situation in the country
Hungary is full EU member and has a growth above the average for the region in the past few years. In this post, we will evaluate its job market conditions and analyze how to find a job in Hungary.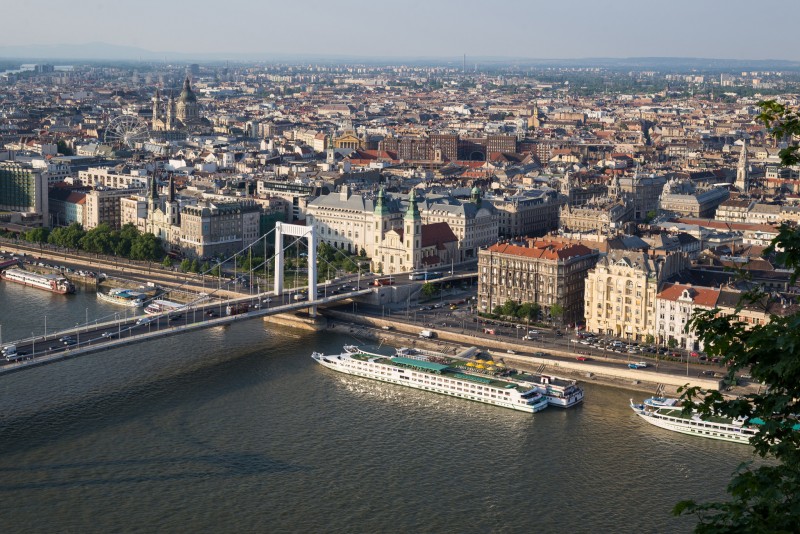 Introduction: Job Market in Hungary
Hungary is part of the European Union and is also inside the Schengen Area. That means, one can enjoy a number of privileges by living in Hungary, like free travel in the EU, and living in one of the most developed areas in the world.
The economy of Hungary is robust and pretty diversified, with a high production level in different sectors. Jobs for expats are widely available in IT, engineering and tourism.
Most jobs available for expatriates are in Budapest, the country's capital. However there are some exceptions, for example, companies like Mercedes Benz have a factory in the city of Kecskemet and Audi is present in Gyor.
Getting a Job and a Work and Residence Permit in Hungary
The procedure of starting a job in Hungary will vary greatly, depending on your your citizenship. If you are an EU or EEA citizen, you can apply for jobs in equal terms as Hungarian citizens, and you not require a work permit.
If you are not an EU/EEA citizen, you will need to find an employer who is willing to support your work permit. The process takes usually around one month and you will also have to organize a few documents. Among them, a residential contract (rental agreement, or certificate of ownership) and a valid health insurance (usually organized by the employer).
Unlike countries of Western Europe like Germany or UK, it is relatively easy to be employed as a non-EU citizen in Hungary. That is due to the fact that salaries are much less attractive in Hungary when compared to Western Europe.
Best Websites to Find a Job in Hungary
Monster.hu – The famous Monster franchise local website for Hungary.
cvonline.hu – one of the most visited job portals in Hungary, available in English and Hungarian.
jobline.hu – another option to find a job in Hungary. The website is in Hungarian, however, many offers are in English
Other Job Options to Consider in Hungary
Another option you may consider if you are a native speaker of English (or if you are very proficient on it) is TEFL (Teach English as a Foreign Language) jobs. TEFL jobs are widely available in almost every country in the world and they are a great opportunity to start in a new country, even if you don't have the knowledge of the country's official language. There are many online TEFL courses that will help you to land a job with a relatively small investment of time and money.
Working online can be also an option in some countries. It depends on your skills and income, as the cost of living varies greatly from country to country. You can check this link for a list of professions that can be done as remote work.
If you want to find a job in Hungary, or live, travel and work in other country abroad, please consider our resources and guides below:
Interesting Resources for Working and Living Abroad
Are you really considering to work and live abroad, temporarily or permanently? Below are some resources that might be useful for you around the web:
World Nomads: this company provides travel insurance in most countries around the world, and it might be a good option if you going for a long travel.
CheapOair: this is one of my favorite websites for buying airline tickets for flights for any destination in the world. One of the best advantages of CheapOair is that they accept not only the usual credit card payments but also PayPal.
Booking.com: Booking.com is the best choice for finding accommodation for your next trip, with a wide variety of choices for all types of travelers.
You may also want to check our website guides:
Train Travel Guide: in our railway travel guide, you will learn how to choose and ride the most scenic train routes around the world, always in the most comfortable way with optimal prices to enhance your travel experience.
Dating Guide: our dating guide will help you not only to find love but to understand the social customs of each country. It will also help you to avoid dating scams around the internet and find people really interested in honest relationships.
Working Abroad Guide: Learn how to find a job and employment requirements in different countries. From the initial job search, to bargaining salaries, this guide will help you to find job in most countries around the world.  It also covers about remote work and TEFL jobs.