This post will give an insight on how to find a job in New Zealand for citizens and non-citizens, featuring information on job prospects and work permits.
Looking forward to moving to a booming job economy? Check our guide on how to find a job in New Zealand, including information for citizens and non-citizens.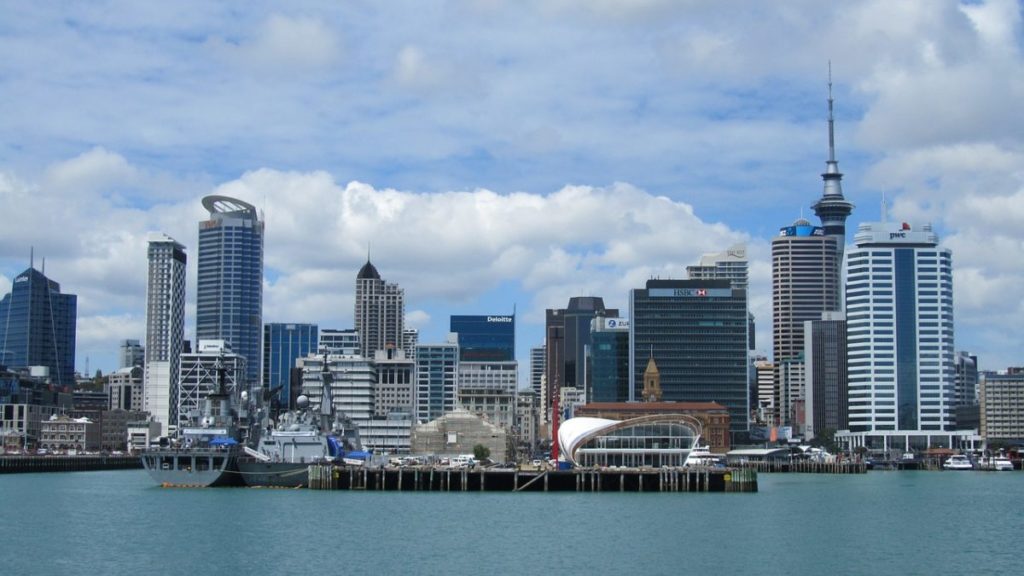 New Zealand is a booming economy in the far South Pacific and located in the Oceania region, by Australia with a population of 4.794 million people. It is made of two islands, respectively called the North Island and South Island. It is attractive for people who are looking for a safe country with eye-dropping beauty and a rich native culture.
The country has a GDP increase of about 3% annually. Therefore, many different companies find prosperity on the two islands. Business experts recommend the country for its thriving labor force market that offers a large variety of jobs to anyone who owns a degree or diploma.
New Zealand has two official spoken languages, English and Māori. You will find that English is the most commonly spoken, but everything that is government official, will also have a legal Māori translation too. Wellington, the country's capital is an exciting city and attracts a growing number of expats each year.
Introduction: Job Market in New Zealand
New Zealand may be a small country that people doubt would have a great job economy, but there is an increasing number of companies moving to New Zealand. That is explained by the skill of workers in New Zealand and the opening of positions for specialists in their field.
New Zealand was not as affected by the global financial crisis and it continually has a positive growth every year, for the past five years, in their labor market. New Zealand is heading up and has steady growth throughout the country.
You will find high level jobs in the big cities of Auckland and Wellington, but also growth in Christchurch too. Many industries are looking for specialists in fields like medicine, engineering, and IT, but there are demands for other industries like construction and agriculture too. As of December 2018, the unemployment rate was at 4.4%, which was down from 4.5% the previous period.
The labor market in New Zealand commonly works in English, but because of the business and tourism industries that are thriving, experience with other languages can greatly assist working professionals on interacting with their clients. Most companies will use mainly English to communicate within their New Zealand locations. However, those will good language skills will likely prosper the most on the job market.
Salaries in New Zealand
Salaries, in general, tend to be decent. However, with a struggling housing market, some salaries don't make the cut to pay the bills. The average salary listed on the job site Seek, states it is $74,965 annually. The median income is about $48,800 or $23.50 per hour. Minimum wage rests at $15 per hour or about $30,000 annually. However, if you have highly desirable skills in fields like IT, engineering, business, and tourism with English as your native language, your chance of getting paid more are more likely.
For more information, check our page on salaries in New Zealand.
The first requirement to find a job in New Zealand is to have a high school diploma, though higher degrees will be preferred for specialist job positions. New Zealand has tough competition for job positions, so higher degrees are favorable amongst employers.
Getting a Job and Work Visa in New Zealand
In New Zealand, citizens have the right to work and live in both New Zealand and Australia. A New Zealand citizen also has the right to benefit from the full rights of their country. If you are a New Zealand citizen, you do not need a work permit or visa in order to apply and be hired for a job position. Rather, a citizen would have to provide proof that they can legally work in the country by showing their New Zealand citizenship.
If a New Zealand citizen wants to work in Australia, they would have a minimal paperwork process to be approved. However, if you are not a New Zealand citizenship, you must have either a work visa or New Zealand residence visa to work legally in the country.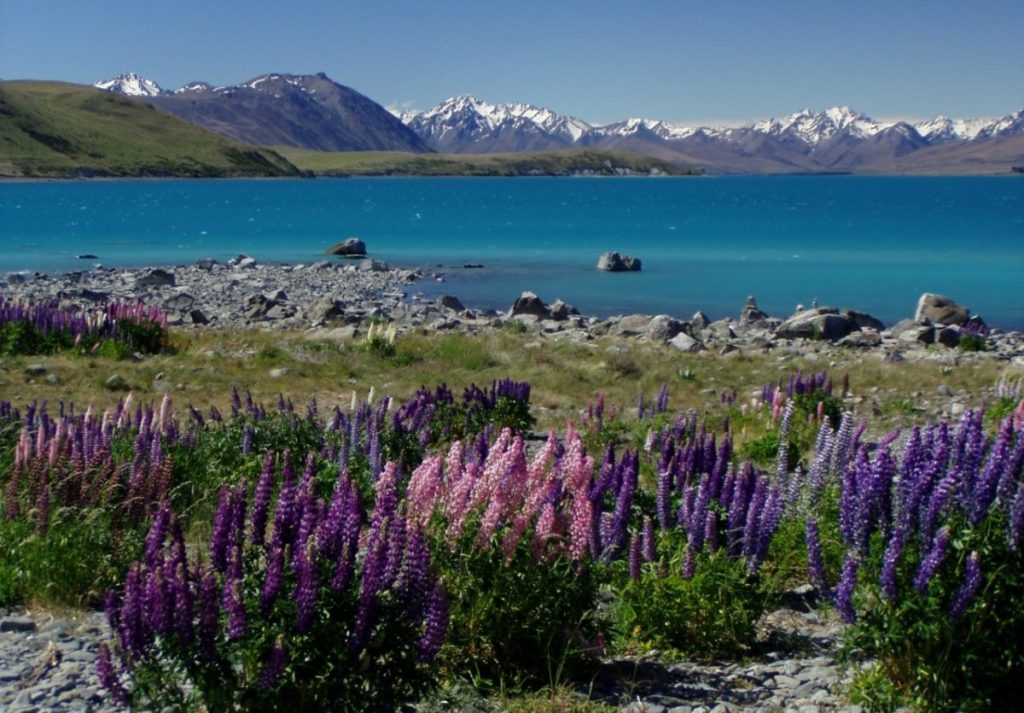 Typically, people will apply for a New Zealand work visa first. To get a work visa approved, you will likely have to have a position at a company or be offered a position at a company. All work visas are temporary visas. The work visa will have a set amount of time that you are legally allowed to work in the country. However, a work visa can be used as one step closer to gaining a residence visa. Further down the road, it can help with a permanent residence permit and citizenship.
Jobs that are experiencing a shortage of skilled workers, are the most likely to have positions open that are compatible with a work visa. The majority of work visas do not have an age limit, with exception to the working holiday visa. The working holiday visa allows people from ages 18-30 or 35 to travel and work in New Zealand. This visa duration is usually for up to 12 months.
Residence Visas in New Zealand
Residence visas would allow you to live and work in New Zealand indefinitely. They also give you access to many publicly funded services. There are different categories of a residence visa that you may fall under, which may give you more benefits. As well, if you have held a work visa for at least 24 months, you may be eligible to apply for a residence visa. There is an age limit of 55 years or under to apply for a residence visa.
Ultimately, it is the responsibility of the employer to ensure that their employee is legal to work within New Zealand. If you have a job offer and are not a citizen of the country, the company which intends to or has hired you, should sponsor you and help you apply for and receive the correct visa to work legally.
If you want to change companies in New Zealand, you will have to apply for a new work visa. This can be a difficult process and the new company will have to sponsor you. Overall, it is still relatively straight forward to apply for a work visa in New Zealand. You can find more information on the official New Zealand government website.
Best Websites to Find a Job in New Zealand
Down below, you can find some good websites to fin a job in New Zealand:
Seek: is New Zealand's number one employment marketplace website and one of the most visited.
TradeMe Jobs: is another popular choice for job search engines. This site has a wide range of jobs available for many different skill sets and levels.
jobs.govt.nz: this site is run by the government and has job listings for almost every industry. You can filter your search to get specific or look at a broad overview of jobs currently available.
careers.govt.nz: this site is great at helping people not only find a career but plan, explore, and find courses related to their career or future career. Here you can find resources to help you fully explore a potential career. After you can start your job hunt as it gives you hints and tips about looking for and applying to jobs.
Workingin-newzealand: this site is a great option for job searching based on the region. This job search engine has many different jobs throughout the entire country in a variety of industries.
workhere.co.nz: this job site has a large variety of jobs available throughout the country, including prestigious positions that would require a skilled and experienced applicant. You can also find the latest job postings for the country.
If you want to find a job in New Zealand, or live, travel and work in other country abroad, please consider our resources and guides below:
Interesting Resources for Working and Living Abroad
Are you really considering to work and live abroad, temporarily or permanently? Below are some resources that might be useful for you around the web:
World Nomads: this company provides travel insurance in most countries around the world, and it might be a good option if you going for a long travel.
Jetradar: compare and find the cheapest air fares worldwide.
Booking.com: Booking.com is the best choice for finding accommodation for your next trip, with a wide variety of choices for all types of travelers.
You may also want to check our website guides:
Train Travel Guide: in our railway travel guide, you will learn how to choose and ride the most scenic train routes around the world, always in the most comfortable way with optimal prices to enhance your travel experience.
Dating Guide: our dating guide will help you not only to find love but to understand the social customs of each country. It will also help you to avoid dating scams around the internet and find people really interested in honest relationships.
Work Abroad Guide: Learn how to find a job and employment requirements in different countries. This guide will help you to find job in most countries around the world. It also covers remote work opportunities and TEFL jobs.