This post will give an insight on how to find a job in Romania for EU and non-EU citizens, featuring information on job prospects and work permits
Looking to move to one of the fastest growing economies in Europe? Check our guide on how to find a job in Romania, including information for EU and non-EU citizens.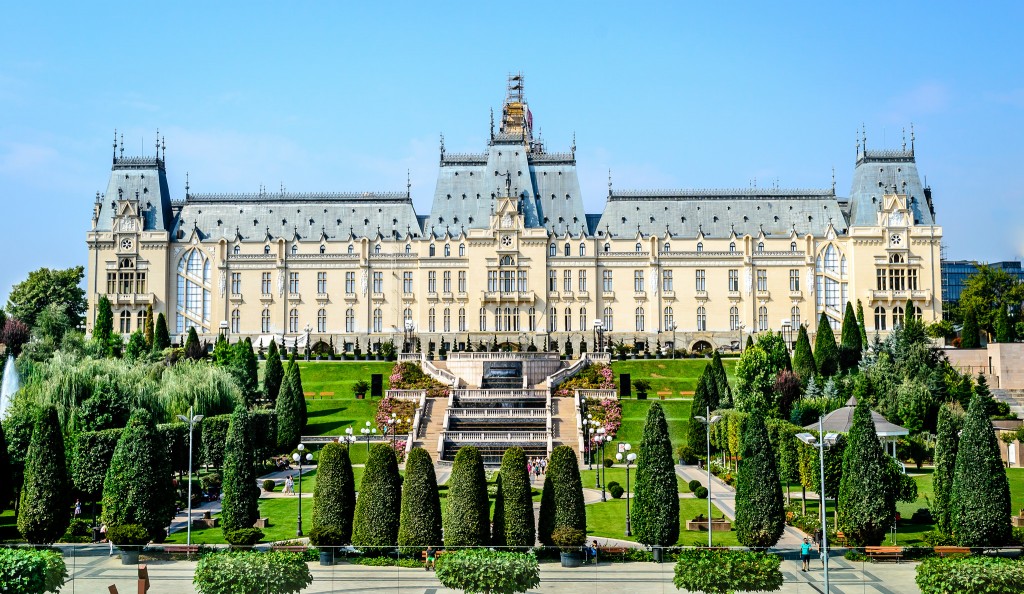 Iasi, Romania. Photo by Andrew ColinRomania is a country in Southeastern Europe, with a population of roughly 20 milion people. A full member of the European Union, Romania can be quite attractive for factors such as low cost of living, safety, beautiful nature and interesting history.
Romania is a booming economy in the eastern part of the EU. The GDP increase of Romania is of 3 to 4 percent each year therefore most companies prosper. Business experts recommend the country for its great labor force market that offers numerous job opportunities for anyone that owns a degree or a diploma.
The official language is Romanian, while in some regions Hungarian is also spoken. Bucharest, the country's capital is a lively city, attracting a growing number of expats each year.
Introduction: Job Market in Romania
Even if Romania is not often regarded as a great destination for career opportunities, there is a growing number of international companies moving to Romania. That is explained by the low cost of labor in Romania, and also the fact that it is part of the EU.
The Romanian economy has been building a solid growth over the years. After the world economic crisis its labour markets have not fully recovered from the shocks. There is a steady growth in the business world going on in Romania.
You will find high level jobs in cities such as Bucharest, Iasi, Cluj and Timisoara for graduates which speak multiple languages. In May 2016 the unemployment rate reached 4.6% which was a decent sign of improving prospects.
Labour markets in Romania need employees that speak multiple languages such as English, French and German. Most companies still use Romanian and ask employees to speak English at the work place and some IT skills increase chances to get standard jobs. Those with good skills are most likely to prosper in the job market.
Salaries in general in Romania are well below the standards of Western Europe. However, if you have highly desirable skills such as software development or English your native language, your chances of getting a highly paid job are quite decent.
The first requirement in order to find a job in Romania is a high school diploma. Additionally a college degree and IT proficiency is a must have for future employees.
Getting a Job and a Residence Permit in Romania
In Romania, European citizens have the right to live and work under the EU international legislation and benefit from all rights that a Romanian has. A work permit is not needed in order to apply for a residence permit. You can get it after having a legal work place here therefore you can apply for a work permit at the Romanian Ministry of Labour and Social Protection.
The work permits here require a validation check on the papers and visa from the candidate's portfolio, however this not entirely needed.
The Labour and Social Security Ministry checks all jobs related matters of the people who apply for a work permit in Romania.
If you live in a non-EU state you have to ask for a residence permit at the Romanian embassy or consulate. After that you can submit a work permit. You are not allowed to go to any Schengen country before doing that.
Romanian work permits depend on the employer. The firm must however prove that you have a certain set of skills needed for the job. Even more, they must attest they can't employ an EU/EEA applicant. It's not easy to change companies. If you want to change companies while in Romania, you will have to get a new work permit.
One advantage of Romania for non-EU citizens is that it remains fairly open if you want to open your own business. To be hired in Romania you will need a company to sponsor your visa, even if there is a quota system, it still remains relatively easier than many other countries. More information on the official Romanian government website.
Best Websites to Find a Job in Romania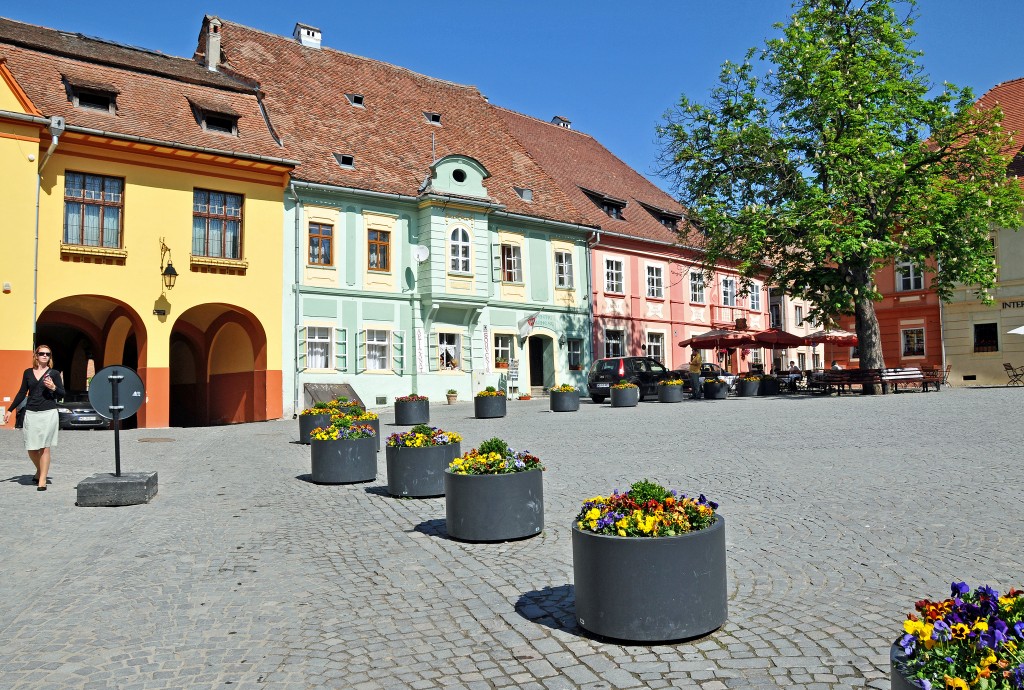 Down below you can find some good websites to start searching for a job in Romania:
eJobs.ro: the Romanian job portal with the highest number of daily visitors. There is a strong presence of offers in English. It is currently among the top 100 most visited sites in Romania. It is probably the best place to start with to find a job in Romania.
BestJobs.ro: Another popular website for jobs in Romania. They also have a lot of job offers outside Romania for Romanians willing to work abroad.
OLX Romania OLX is a multinational company with a strong presence in Central Europe, but in countries as far as Brazil and India. They have all types of classified ads apart from jobs. Most job offers are in Romanian. It is a good website if you have already found a job in Romania, and will start looking for accommodation, furniture, etc.
Hipo.ro: Represents one of the biggest websites in Romania. Its site has hundreds of jobs on offer on a daily basis. Here you can find plenty of offers from some of the best Romanian companies.
Myjob.ro: It is an online recruitment service for anyone that needs a job. The website shows many offers from various companies. The website has a steady professional support from most of the top international companies found in Bucharest and other major cities.
directJOBS: This is a website that prides itself with a large database of fitting jobs for everybody. The offers found here are national and international opportunities for anyone with a college degree or high school diploma.
Other Job Options to Consider in Romania
Another option you may consider if you are a native speaker of English (or if you are very proficient on it) is TEFL (Teach English as a Foreign Language) jobs. TEFL jobs are widely available in almost every country in the world and they are a great opportunity to start in a new country, even if you don't have the knowledge of the country's official language. There are many online TEFL courses that will help you to land a job with a relatively small investment of time and money.
Working online can be also an option in some countries. It depends on your skills and income, as the cost of living varies greatly from country to country. You can check this link for a list of professions that can be done as remote work.
If you want to find a job in Romania, or live, travel and work in other country abroad, please consider our resources and guides below:
Interesting Resources for Working and Living Abroad
Are you really considering to work and live abroad, temporarily or permanently? Below are some resources that might be useful for you around the web:
World Nomads: this company provides travel insurance in most countries around the world, and it might be a good option if you going for a long travel.
Booking.com: Booking.com is the best choice for finding accommodation for your next trip, with a wide variety of choices for all types of travelers.
You may also want to check our website guides:
Train Travel Guide: in our railway travel guide, you will learn how to choose and ride the most scenic train routes around the world, always in the most comfortable way with optimal prices to enhance your travel experience.
Dating Guide: our dating guide will help you not only to find love but to understand the social customs of each country. It will also help you to avoid dating scams around the internet and find people really interested in honest relationships.
Work Abroad Guide: Learn how to find a job and employment requirements in different countries. This guide will help you to find job in most countries around the world. It also covers remote work opportunities and TEFL jobs.