How to find a job in San Marino: Learn on this guide how to build a career in this tiny European nation surrounded by Italy
Find out how to find a job in the tiny nation of San Marino, a country with one of the highest standards of living in Europe.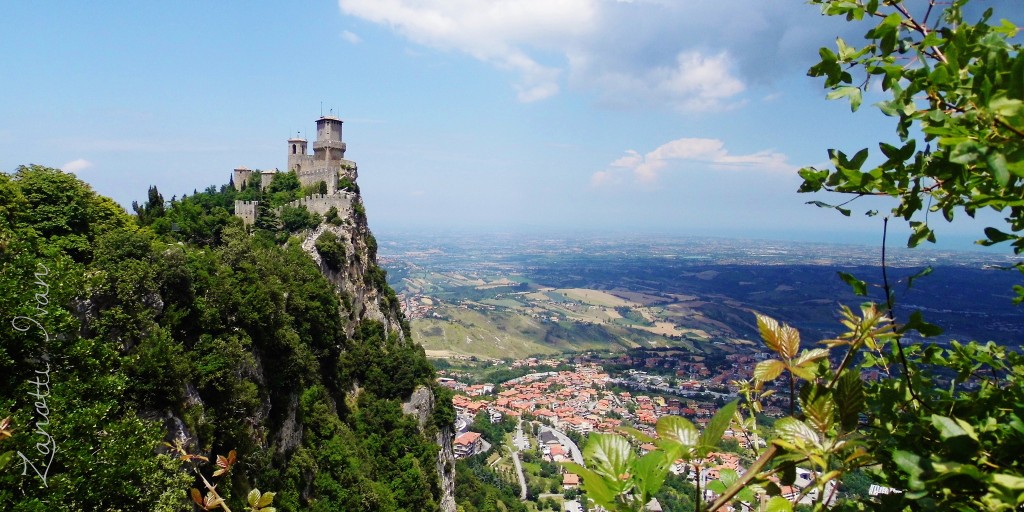 San Marino is one of the smallest states in Europe, it is also the only landlocked European state which just borders one country. Surrounded by Italy, it comes as no surprise that the country's official language is Italian.
They also use the Euro as the official currency, even if they are not a member of the European Union. Let's find out what you need to find a job in San Marino.
Introduction: Job Market in San Marino
San Marino is one of the smallest states in the world, with roughly 61 square kilometers of Area and a population of slightly more than 30.000 inhabitants.
San Marino is famous as a tourist destination (especially for those visiting Italy) and for its former Formula 1 GP (which was in fact outside the San Marino territory).
The peaceful micro-state is what a growing number of people are looking to start a new life, away from the big city fast-paced lifestyle. Getting a job in San Marino is however not so simple, for a number of factors.
The first key factor is that San Marino itself is one of the smallest countries in the world. Considering this, the job market in San Marino is extremely small both in terms of jobs available but also in terms of job sectors.
The other important aspect is that San Marino is not part of the EU. In other words so citizens of the EU and EEA have no immediate access to its job market. Apart from that, expect to have fluent knowledge of the Italian language for most of the offers available.
Getting a Job and a Residence Permit in San Marino
To key factor to determine the success of your career in San Marino is to get someone who is willing to hire you. Once a company is willing to hire, you will have to address yourself t the Ufficio del Lavoro (Government Job Office) and to the Gendarmeria (State Office) to legalize your stay in the Republic of San Marino.
Best Websites to Find a Job in San Marino
Here are some good websites to start searching for a job in San Marino:
Ufficio del Lavoro (job offers): this is the government official web site for employment, the link will redirect you directly to the jobs currently available.
San Marino Annunci: A San Marino website with ads and classifieds. There is a section for jobs.
Indeed: this is an Italian website, but there also a few job offers in San Marino. You can do a filtered search for San Marino
Other Job Options to Consider in San Marino
Another option you may consider if you are a native speaker of English (or if you are very proficient on it) is TEFL (Teach English as a Foreign Language) jobs. TEFL jobs are widely available in almost every country in the world. They are a great opportunity to start in a new country, even if you don't have the knowledge of the country's official language.
There are many online TEFL courses that will help you to land a job with a relatively small investment of time and money.
Working online can be also an option in some countries. It depends on your skills and income, as the cost of living varies greatly from country to country. You can check this link for a list of professions that can be done as remote work.
If you want to find a job in San Marino, or live, travel and work in other country abroad, please consider our resources and guides below:
Interesting Resources for Working and Living Abroad
Are you considering to work and live abroad, temporarily or permanently? Below are some resources that might be useful for you around the web:
World Nomads: this company provides travel insurance in most countries around the world. It might be a good option if you going for a long travel.
Booking.com: Booking.com is the best choice for finding accommodation for your next trip, with a wide variety of choices for all types of travelers.
Jetradar: The best place to compare flights for your next trip.
You may also want to check our website guides:
Train Travel Guide: in our railway travel guide, you will learn how to choose and ride the most scenic train routes around the world. Travel always in the most comfortable way with optimal prices to enhance your travel experience.
Work Abroad Guide: Learn how to find a job and employment requirements in different countries. This guide will help you to find job in most countries around the world. It also covers about remote work and TEFL jobs.