This post will teach you how to get prepaid internet in Bosnia and Herzegovina, if you are a tourist, or if you come to the country for a longer stay
If you are a traveler roaming around Europe, and the Balkans are on your list, then this article will help you get some information on how to get prepaid internet in Bosnia and Herzegovina.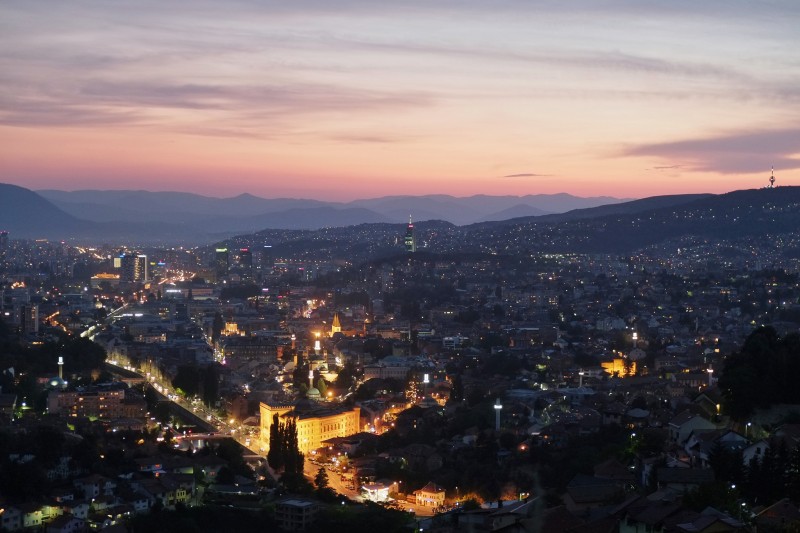 Getting prepaid internet in Bosnia and Herzegovina is relatively easy and a number of telecom operators are providing this service. You will have to choose the one that fits your needs the best, according to the price, internet speed, and duration. Also, you should check special offers given by some providers during the peak seasons.
How to get a Prepaid Sim Card in Bosnia and Herzegovina
Buying a prepaid sim card in Bosnia and Herzegovina is quite easy. But this will also depend on the service provider you are choosing. The main network operators in Bosnia and Herzegovina are BH Telecom, m:tel and HT Eronet.
All of the providers have different offers, prices, and terms of services. Regardless of which one you choose, most of them make it quite easy for visitors to buy sim card. Most of the big cities and towns have official stores where you can find out the best internet options and prices. However, probably the best and most common place to buy your sim card is from numerous newsstands and kiosks.
Getting a sim card doesn't require long procedure and it is easy to get. Also, sim cards are considered very cheap regardless of your provider, since you can buy it for under 5 euros. The activation process is quite fast and you can do it by just calling a given number and by following the steps.
Unlike in most EU countries, it is not necessary to do any registration on your Bosnian sim. You don't need to show your passport or fill any form. You can get a sim card from a kiosk or convenience store and activate it right away.
Which Prepaid Internet To Choose in Bosnia and Herzegovina
Maybe the best way to choose how to get prepaid internet in Bosnia and Herzegovina should be based on a territory you want to stay. Although BH Telecom is the best provider in Bosnia and Herzegovina, many people living in RS use m:tel.
BH Telecom
However, I would recommend BH Telecom as the leading network provider. They have their official stores in many cities around the country and give numerous internet options. Ultra is their well known prepaid product, which you can buy for only 5 KM (less than 3 euros). BH Telecom introduced Ultra Internet Start package (sim card with internet traffic, but disabled for voice service), 300 mb of internet, initial credit of 3 KM for texting and Mobile Internet, MMS, mMail, SMS, Ozone (WiFi). This package is 5 KM, lasting 7 days.
Another, Ultra Internet Special Editon, including similar options as the previous package, but with 2 GB of internet. It lasts for 10 days you can buy for 15 KM. You can always add more internet traffic with buy&surf option. You can always get more information by visiting their web page.
Also in 2020 tourist packages are included. There are two Ultra Tourist options, Ultra Tourist 1: 15 GB and 5 KM for calls and SMS valid for 10 days, costing 20 KM. The second option is Ultra Tourist 2: 30 GB and 10 KM for calls and SMS valid for 30 days. at a price of 40 KM.
M:tel
m:tel has tourist packages for people visiting Bosnia and Herzegovina. The Tourist Ino Min & Net package includes 30 minutes for calls to fixed and mobile networks to a number of European countries. It also includes 5 GB of mobile data at the maximum speed (up to 21 Mbps). The package costs 25 KM.
Conclusion
Although there are several network providers in Bosnia and Herzegovina the most convenient one is BH Telecom. You can find Ultra, their most famous prepaid product at any kiosk, newsstand or shopping mall. The activation process is easy and the prices are affordable.
Overall it is very easy to get prepaid internet in Bosnia and Herzegovina, and it is also very cheap.
If you are coming to Bosnia, check our posts on where to stay in Sarajevo and where to stay in Mostar.