Learn how to get prepaid internet in Russia as a foreigner and compare different companies with a multitude of prepaid sim car plans
If you are traveling to Russia, I strongly recommend you to get a Russian prepaid sim card with internet. They are widely available, quite affordable and are very convenient for all visitors in Russia.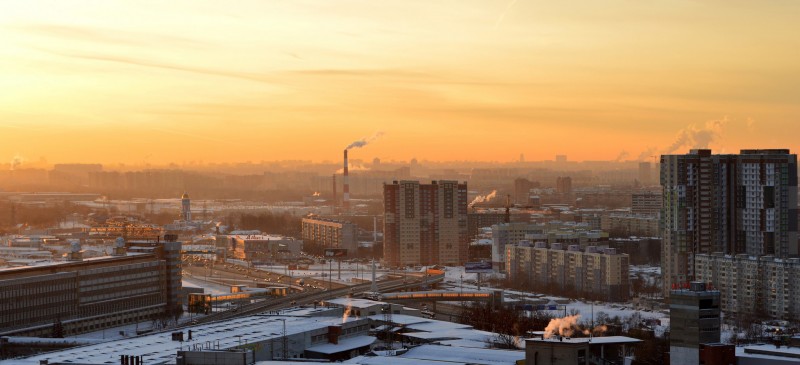 Should you Get Prepaid Mobile Internet in Russia?
Before going through the steps of getting mobile internet in Russia, let's analyze some facts. Russia is not part of the European Union, and does not have any good roaming deals with any country in the west.
In other words, many foreign sim cards will just not work in Russia. And among those who work, expect to pay ridiculous high prices per MB, calls, and even SMS messages.
On the other hand, mobile data packages in Russia are widely available, and also pretty cheap. You can get your sim card in most mobile phone shops in any city in Russia, and the activation process takes just a few minutes.
How to get a Prepaid Sim Card in Russia
Russia is the biggest country in the world, with a vast territory and a complex system of federal subjects. If you are travelling to Eastern Europe, buying prepaid internet in Russia is a rather easy and inexpensive process. You can buy a sim card and get it activated in a matter of minutes.
The first step to buy a sim card in Russia depends on your point of arrival in the country. I recommend buying a sim card as one of the first steps you should take once inside the country. If you want to use affordable taxis, it is much cheaper to call them than to board them in the street.
It is quite easy to buy prepaid sim card in Russian airports, like Sheremetyevo and Domodedovo (Moscow) and Pulkovo (Saint Petersburg). The major mobile phone operators have kiosks in these airports. The same goes for the train travelers, with kiosks in most main stations in Moscow and Saint Petersburg. For those arriving in other Russian cities, it will depend on the size of the station.
Main networks have multiple stores in most cities. From Monday to Saturday you won't have any trouble to find a store opened. In major cities or shopping malls, you can easily buy it on Sundays as well.
Once inside the store, you can ask for a prepaid internet sim card. It is important to select a plan that is valid nationwide, as many plans are valid just for the region where you buy them. In these cases, a roaming is charged if you are out of the region in which you have bought it. Countrywide plans charge the same price for data packages regardless of your location in Russia.
Closing the Transaction
You may be required to fill a short form with your name, passport and visa number to buy you sim card. It is however a smooth procedure.
After, you will have your sim card. I strongly advise you to ask a shop assistant to activate your internet package before leaving the store. This will avoid further problems in your trip. Even if the clerk says it will take 10 minutes to activate, wait and insist to get it activated.
Note: some street vendors also sell gsm chips in Russia, however, there isn't any advantage in buying them if you are a tourist. It is better in all cases to buy and activate it on a shop.
Which Prepaid Internet To Choose in Russia
There are two main network operators that I recommend in Russia. They are Beeline (Билайн) and MTS (МТС). The main advantage of these two operators is that they have a strong presence in most Russian cities, therefore making it easy to top up or require further assistance. You can also try Megafon (МегаФон), as its also among the biggest networks operators.
Conclusion
Buying prepaid internet in Russia is simple and easy, and makes your trip more convenient and comfortable. Most unlocked phones work in Russia without any need for setting or configuration changes.
Other Resources for Traveling in Russia
If you are visiting Russia you might want to check our guides on how to get from Moscow Airports to the city center, and the best places to stay in Saint Petersburg. You can also read this guide on dating in Russia, if you are an expat living or relocating to the country.