How to get prepaid internet in Taiwan: learn how to buy a sim card to use it regardless if you are coming for both short and long visits to the country
If you want to know how to get prepaid internet in Taiwan and easily get a sim card, this guide is ideal. There are a number of important thing to know about getting a data sim in Taiwan, and below we will list them.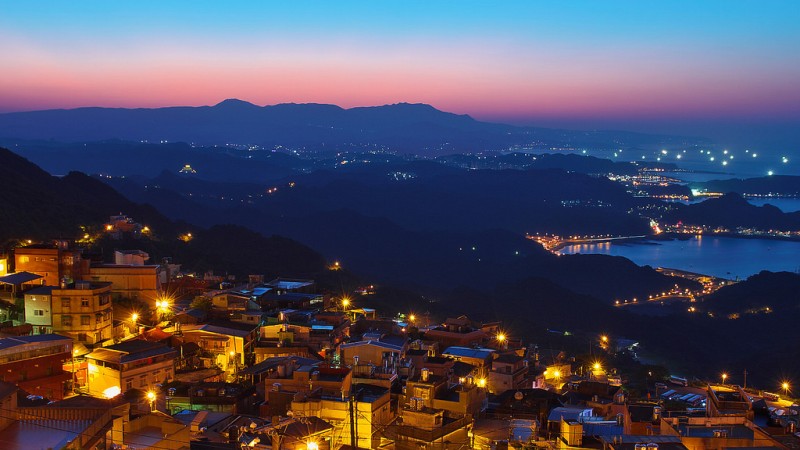 How to Get Prepaid Internet in Taiwan
Taiwan has one of the fastest internet speeds in the world, and its mobile networks are pretty good and cheap. The net coverage is also pretty high, and you will get uninterrupted connection in most cities.
The main networks are: FarEastStone, Chunghwa Telecom and Taiwan Mobile. All of them have prepaid internet packages, which are quite affordable.
However, getting prepaid internet in Taiwan can be slightly complicated. As a foreign tourist, you have basically two options, buying a prepaid sim card at the airport, or in the city.
If you are coming for a short visit to Taiwan, I recommend you to buy a sim card right at the airport. Especially if you are arriving into Taiwan via the Taipei Taoyuan Airport. The Taoyuan Airport is quite far from the city, and its not worth to visit it just for a sim card.
Buying a Sim Card at the Airport
Buying a sim card at the airport is the best way to get prepaid internet in Taiwan for foreigners. In Taiwan, most operators offer plans for visitors, they are quite affordable and easy to manage. Prices are also quite fair, with little difference to plans found outside the airports.
The main advantage of getting your prepaid internet arranged at the airport is the communication. The airport staff has a much better command of English than in the rest of Taiwan. This means you can get a plan that suits to your needs, and a good explanation on that.
Buying a Sim Card Online
You can also buy a sim card online and pick it up at your arrival in Taiwan. This option is available only at some airports, so it is not for everyone. Most of the providers allow you to pick it up at the Taoyuan Airport (TPE), but it is also possible to get it from the Taipei Songshan Airport, and alo the Kaohsiung Airport. You can buy your Taiwan sim card on Klook.com
.
If you are travelling in a group, it might make sense for you to get a pocket WiFi. The price is also quite affordable and can be arranged both online or upon your arrival (depending on the airport)
Buying a Sim Card Elsewhere
You can get your prepaid internet in Taiwan in any city. All major networks have plenty of stores everywhere in the island. The main concern is the fact that it will be quite hard to find clerks that speak good English. While some may understand some English, others do not understand it at all. It is especially problematic if you have a problem with your internet or data plan.
If you are in Taiwan however, the number of network stores is huge. Therefore you can eventually find someone who is speaks English selling sim cards, if you have the time and patience to search.
Getting the Internet to Work in Your Mobile Phone
If you are buying a sim card outside the airport, I strongly recommend you to make sure it works before you leave the shop. In some cases, the shopping clerks might say that your internet will be activated after one hour or so. From my experience, it is not always the case, and some change in your phone settings might be required.
For that reason, when purchasing a prepaid sim card in Taiwan, make sure the internet is fully working. If it doesn't and the clerk says it might take some time to activate, make sure you have the time to come back, in case it doesn't. You can also ask at another shop from the same network to activate your mobile data plan, in case it doesn't work straight away.
Other Resources for Traveling in Taiwan
If you are traveling to Taiwan you might want to check some of our other guides to the country. Check where to stay in Taipei and the best places to stay in Tainan. You can also check our guide to trains in Taiwan.