How to move to Albania? In this post we will discuss how you can immigrate to Albania and obtain a residence permit for the purpose of work, retirement, study, digital nomad or investment
Are you considering moving to Albania? In this post we will discuss the options to get a residence permit in the country. We will also list the advantages and disadvantages about living in Albania.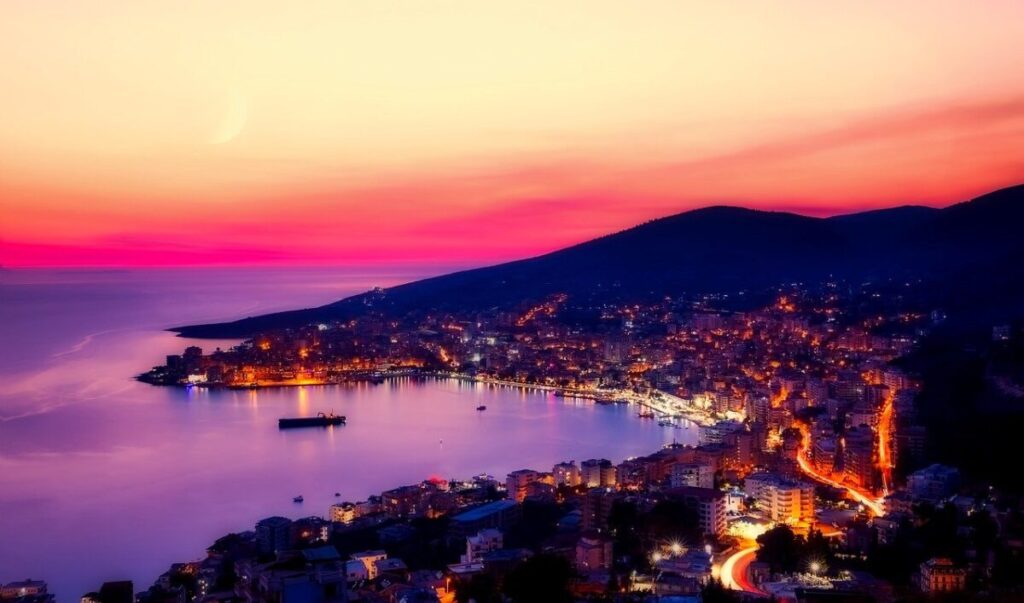 Albania Residence Permit
Now, let's talk about how to get a residence permit to live in Albania. Albania is not an European Union member, therefore, EU and non-EU citizens are broadly subject to the same residency laws in Albania. The only main difference is between citizens which require a visa to enter Albania and the ones who don't.
Applying for a Residence Permit
The first thing you should consider is whether you need a visa to enter Albania. If you do need a visa to Albania you will have to apply for a visa beforehand and fulfil the requirements for a long term residence permit.
Most Western citizens, including US, EU, Canadians and Australians do not require a visa to enter Albania. If you are in this category you can come to the country first and then apply for your residence permit while already in the country.
Albania is pretty advanced in its documentations for its residents. You can use the portal E-Albania to do a lot of things, including the first steps for your residence permit application. In a second moment, you will have to present to the local authorities.
Residence Permits for Self-Employed Persons and Company Owners
Albania has a pretty flexible residence permit option if you want to run a business in the country. If you open a company or you are self-employed, this will render you eligible to apply for a residence permit in the country.
Unlike many countries in the European Union, there is no need to hire other people in order to qualify for a residence permit of this type in Albania. If you are a software developer working on projects for companies abroad, you can get this type of residence permit in Albania.
Residence Permit for Retirees and Real Estate Owners
It is possible to acquire a residence permit if you want to retire in Albania, or if you own real estate in the country.
Other Residence Permits to Live in Albania
There are other cases in which you can get a residence permit to live in Albania. Among them, a residence permit if you work for an Albanian company, if you are married to an Albanian national or if you volunteer in the country.
Staying in Albania for One Year (option for US Citizens)
If you want to stay in Europe for up to one year without having to deal with any bureaucracy and you are an US citizen, then Albania is a great option. US citizens can stay in Albania for up to one year as a tourist. This is a great option if you are a digital nomad or in a gap year and want to have a base in Europe while you travel the continent.
Permanent Residence Permit in Albania
If you live in Albania for five years consecutively, you will be able to apply for a permanent residence permit in Albania.
Albanian Citizenship by naturalization
If you have lived 5 years in Albania you are also eligible to apply for Albanian citizenship. There are some other requirements to this, like having at least basic knowledge of the Albanian language.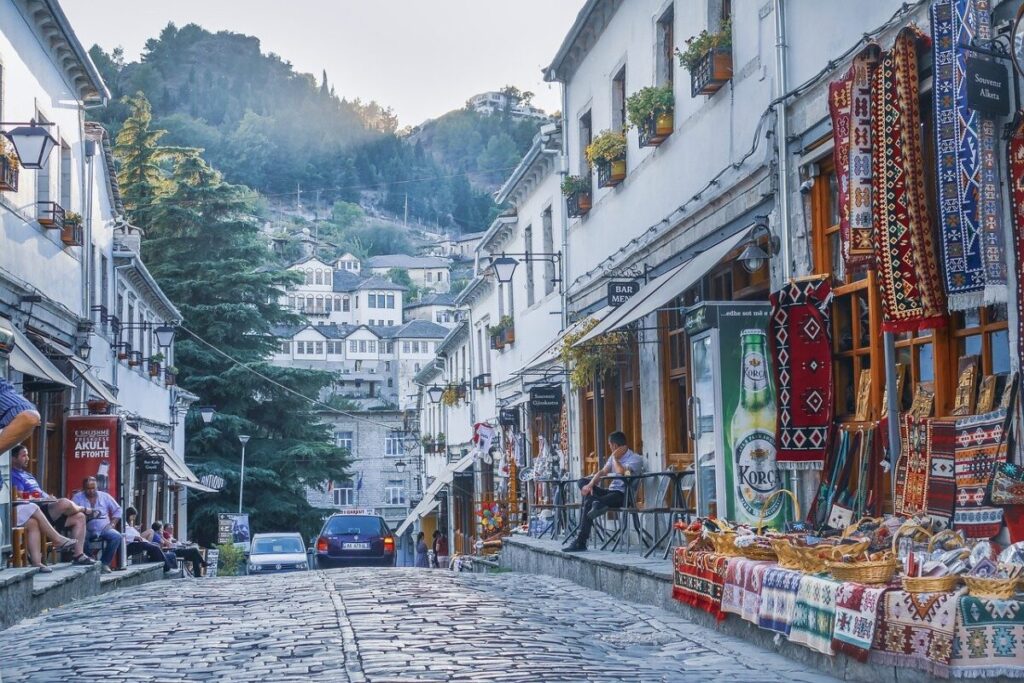 Advantages of Living in Albania
Now, let's check some of the main advantages of living in Albania:
Low Cost of Living
One of the most evident advantages of living or spending time in Albania is its low cost of living. Albania is one of the most affordable countries in the continent. Its weaker than average economy for European standards make of Albania a highly attractive place if you want to stretch your budget.
While groceries in Albania are not considerably cheaper than other countries in the region, almost everything else is. This includes accommodation, real estate, restaurants, other types of services and transportation.
Great Geographical Location
Even if Albania is not part of the European Union, it enjoys a privileged location in the European continent. Albania is located in the Southeastern part of Europe, and you are just a short drive from countries like Greece and Montenegro. You can also take direct ferries from Albania to Italy. Moreover, The Tirana Airport has many direct flights to most European countries, including Germany, Italy, Switzerland, France, Turkey and many others.
Amazing Weather
Albania enjoys some of the best weather patterns in Europe. Considering its Southern location in Europe, Albania has much milder winters than most countries of the continent. Summers in the country are often hot, but extreme heatwaves are rare, considering the influence of the Adriatic sea and its breeze on the country.
Moreover, you may want to enjoy the Albanian alps during both summer and winter. During summer, you can get to the Albanian mountains to enjoy a cooler, fresh air. In Winter, you can also enjoy winter sports in many parts of the Albanian alps.
Amazing Seaside
Albania is also one of the most underrated European summer destinations. The seaside of Albania is as beautiful as other more popular destinations in the region such as Croatia or Greece. However, your summer vacation budget in Albania will be just a fraction of what it could cost in some more popular areas around the Mediterranean coast.
Disadvantages of Albania
Now let's do a quick analysis of the disadvantages of Albania:
Earthquakes
While extremely strong earthquakes are rare in Albania, they do occur in the country as it is located in a region with seismic activity. The last strong earthquake that happened in Albania was in 2019 in the city of Durres.
Not Part of the EU
Albania is not part of the European Union and is unlikely to join the bloc anytime soon. However, Albanian citizens do have visa free entry in most European countries for stays of up to 90 days in 6 months.
Poor Transport Infrastructure
Although flights to Albania are plentiful, the domestic transport infrastructure is quite underdeveloped. Passenger trains are virtually non-existent and roads are often in not ideal conditions.
Other Resources to Traveling in Albania
Are you in Albania or considering moving to it soon? Check some of our other guides to the region, such as where to stay in Tirana and how to travel from Saranda to Corfu.