How to retire in Greece? Check this relocation guide featuring a cost of living analysis to one of the most beautiful countries in the world.
Are you considering moving or retiring to Southern Europe? This retire in Greece guide is ideal for any one considering to make Greece as your home. Check information on residence permits, cost of living and other important data on Greece retirement prospects.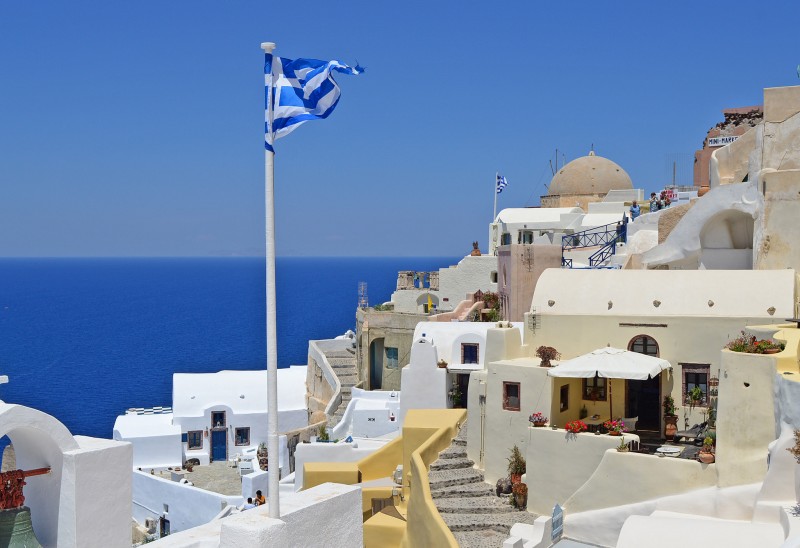 This guide will cover in detail the advantages and disadvantages of retiring and living in Greece. It also brings a cost of living analysis in the country, and ways to optimize your budget while having a great quality of life.
Retire in Greec: Overview
During the past decades, Greece has changed considerably, especially when it comes to its economy. Despite being a full European Union member, the country has been struggled to keep its economy competitive.
However, the Greek economic crisis is also a source for opportunities in the country. Real estate prices are especially attractive in the country at the moment, and Greece is currently a great retirement destination, especially if you have a limited budget.
Apart from its attractive prices, Greece is also famous for its amazing landscapes and beautiful islands. Greece also enjoys pleasant weather most of the year, and has a much warmer climate than most Western European countries.
Greece is also in the Schengen Area, meaning one won't have to worry with passport controls when coming from most Western European countries. Finally, the country has manage to secure its stay in the Eurozone, decreasing risk of Greek-based assets or currency devaluation.
Getting to Greece
Greece lies in the Southeastern border of the European Union. It has a privileged coastline on the Mediterranean basin and approximately 6000 islands, although only 227 have a permanent population. Greece shares land borders with Turkey to the East, and Bulgaria, Macedonia and Albania to the North.
The country has a very developed transport infrastructure, and getting to Greece is easy and inexpensive if you are in Europe. It is possible to reach Greece from other European countries by land (roads and railways), by sea (Greek ferries) and by air.
There are multiple low cost and flag carrier airlines operating to various Greek cities and Islands. Greece is one of the main European summer destinations, and there are many international airports with good infrastructure in the country. The busiest airports in Greece are Athens, Heraklion, Thessaloniki and Rhodes.
Greece enjoys a vast network or domestic and international ferries, connecting its main islands and cities. The busiest lines in terms of frequencies and options connect Greece to Italy, but it is also possible to travel from Turkey using ferries. You can also travel from Albania to Greece using a ferry (from Sarandë to Corfu).
Land transportation is the possibly the least convenient way to get to Greece. Even if there are railways connecting Greece to countries like Bulgaria, Romania and Macedonia, the routes are infrequent and the travel length is usually long. If you are traveling by car you can reach it from all the countries bordering Greece, however queues at the borders can be quite annoying.
Opening a Bank Account in Greece
Opening a bank account in Greece is not the easiest process, especially when compared to other countries in its vicinity. However it is possible even as a non-resident.
Greece has seen in its recent history some episodes of capital controls, which made the country much less attractive for banking. However, the situation is currently improved and capital controls are no longer a reality in Greece.
The requirements to open a bank account in Greece will depend on a number of factors. The main factors are, the bank, your status in Greece and sometimes, even the bank representative mood will determine your bank account opening.
As mentioned above, is not impossible to open a bank account in Greece both as a resident or a non-resident of the country. I would only recommend opening a bank account in Greece if you plan to live most of the year or buy real estate in the country.
To open a bank account you will usually require getting your Greek AFM (αριθμός φορολογικού μητρώου) which is the Greek tax id number. You can get it at any Efora, and you don't need to be a resident to get one.
With your passport and your Greek tax id, you will have good chances to open a bank account in Greece. However, some banks may require other documents like a proof of residence (utility bill) or other documents.
Here are some of the biggest banks in Greece by market share.
Another advantage of having a bank account in Greece is the European deposit insurance scheme. In case your bank becomes insolvent, up to a certain amount, you will not lose your funds.
Getting your Residence Permit in Greece
Since Greece is part of the European Union and inside the Schengen area, the requirements to live in the country are quite different. The application and requirements will depend on your country of citizenship.
EU Citizens
If you a citizen of the European Union or the EEA you will have the right to reside in Greece. However, you need to register your stay in the country if you are planning to stay in Greece for more than 90 days. The registration process is simple, and does not require much documents.
The registration is pretty straightforward and the procedure has recently been simplified. Once you register your stay in Greece as an EU citizen, you do not have to renew it.
Non-EU Citizens
Becoming a resident of Greece as a Non-EU citizen is a relatively lengthy process that involves some bureaucracy. are not an EU citizen however, the process to get your residence permit involves some more paperwork. Greece sits somewhere in the middle when compared to other EU countries for those willing to retire and the paperwork involved.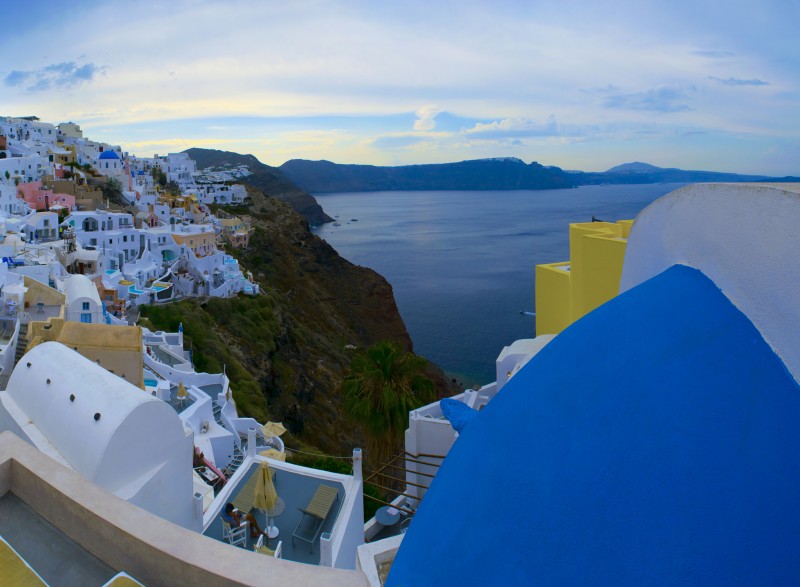 There are a few ways a Non-EU citizen can acquire permission to stay in Greece. Here, we will analyze a few of these options for those willing to retire in the country. This is especially aimed at those who have an income from abroad.
The first option is getting a residence permit for financially independent individuals. If you can proof a reliable steady income of € 2000 per month, you are probably eligible for this type of residence permit. You will also need a private health insurance for this type of permit.
The second option is acquiring real estate in Greece. The total of your real estate assets has to exceed € 250.000 in order to qualify for this type of permit.
There is also the option of becoming a self-employed person in Greece. For this, you will need to deposit € 60.000 in a Greek bank account. The applicant also must show evidence of a solid business plan, among other requirements.
More information is available in the Hellenic Republic Ministry of Foreign Affairs website.
Greece Cost of Living
The cost of living in the country is one of the most attractive factors for those considering retiremen in Greece. Despite being a full European Union member and using the Euro single currency, Greece enjoys a lower cost of living then most of its Western counterparts.
The economic crisis in Greece changed the country's financial situation deeply. That had a positive effect for expats attracted to lower prices and moving in the country. Most of the costs in Greece have decreased in recent years.
Real estate prices are decreasing since 2008, and you may find great property bargains. This investment is especially interesting for citizens of the SEPA countries, as the level of bureaucracy is considerably lower. The price of real estate in Greece in considerably lower than other European summer destinations such as Portugal or Spain.
Food in Greece is also relatively affordable and rather abundant. Greek restaurants are delicious and are often inexpensive for those coming from Northern Europe or the US. Grocery prices are comparable to those in most Eurozone countries.
If you are visiting the country and considering to move or also retire in Greece, check our guide on where to stay in Athens. You can also check where to stay in Corfu and how to get from Athens to Thessaloniki.