How to retire in Portugal? This guide will analyse the most important aspects to move to and retire in this Southern European country
If you are looking on how to retire in Portugal, this guide is for you. Learn how to get to Portugal, open a bank account and sort all the bureaucracy involved in moving to Portugal.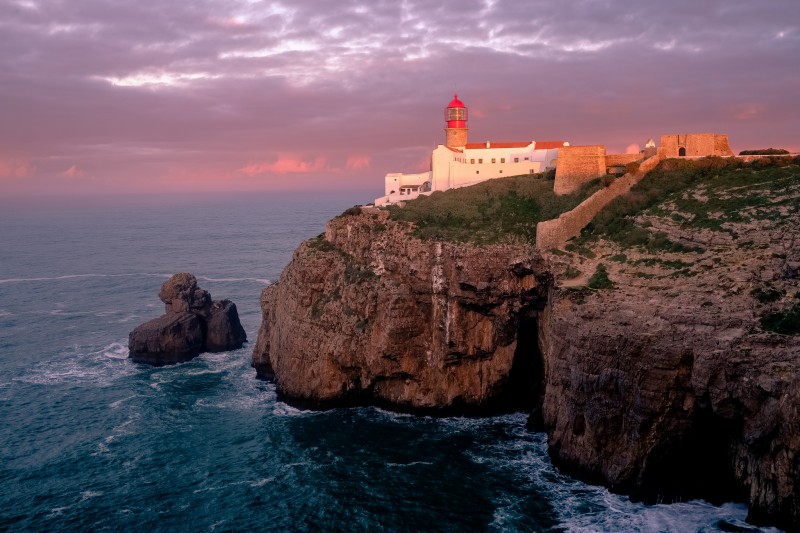 Let's analyze the advantages and disadvantages of moving or retiring to Portugal. Portugal is one of the most affordable countries in Europe, with one of the best climate in the old continent.
Retire in Portugal: Overview
Portugal is a country in Southern Europe, and one of the best retirement destinations currently in the world. The country has a number of advantages, such as low cost of living, pleasant weather year round and high public safety.
Portugal has been gaining popularity in recent years as one of the best countries to retire in Europe. That is partially explained because other European destinations have become increasingly unattractive. While Italy and France are too expensive, Greece is plagued by social tensions and economic crisis. Portugal on the other hand remains safe and relatively affordable.
Getting to Portugal
Getting to Portugal is quite easy if you live in North America and also in Western Europe. As Portugal is one of the best summer destinations in Europe, it has a good airport infrastructure and many European airlines operate in the country.
The Lisbon Airport is the biggest in the country in passenger traffic, followed by the Porto Airport. The airports in Azores, Madeira Island and Faro also get a decent amount of flights, especially in summer.
Opening a Bank Account in Portugal
Opening a bank account in Portugal is a relatively simple process, but involves some level of bureaucracy. You can open a bank account in Portugal as a resident, or a non-resident.
In both cases you will need your passport, and a NIF. The NIF number can be obtained by citizens of any country, and is your Portuguese tax number. A proof of residence (utility bill) is often required, in Portugal or in your country of residence.
Once you get your NIF you can go to a bank branch and open your account. However each bank has their own requirements and regulations, which might differ significantly among different banks.
Below we have a list with some of the biggest banks in Portugal.
Residence Permit in Portugal
Another important advantage of Portugal, is the procedure to obtain a residence permit. If you are an EU citizen, you have virtually no limitations in regards to start a life in Portugal. If you are a non-EU resident, you can also move and retire in Portugal, and the residence requirements are among the lowest in Western Europe.
EU Citizens: EU citizens can enjoy the same rights as Portuguese citizens in Portugal, in almost every aspect. You can just arrive in Portugal, rent a property and start your new Portuguese life.
Non-EU Citizens: Non-EU Citizens have to apply for a residence permit to live in Portugal. The best bet is the D7 visa, for retired people and for people with income originated from abroad. The financial requirements to get this visa are extremely low and much below the minimums in Spain or France.
Cost of Living in Portugal
Portugal has one of the lowest cost of living in Western Europe. Despite recent price increases, real estate remains relatively inexpensive in many parts of Portugal. Food is inexpensive and also delicious in Portugal.
The minimum salary in Portugal is among the lowest in the Eurozone, slightly under 600 euros. This is a good indicator of the cost of living in Portugal. If you have an income of roughly 1300 € per month ($1500) you can have an excellent quality of life in Portugal.