Is Krakow Safe for Tourists? If you are coming to this amazing city you may want to check our Krakow safety tips
Krakow is one of the most beautiful cities in Western and Eastern Europe. It is also a surprisingly safe city. Below we will discuss everything you should know to stay safe during your visit to the amazing city of Krakow.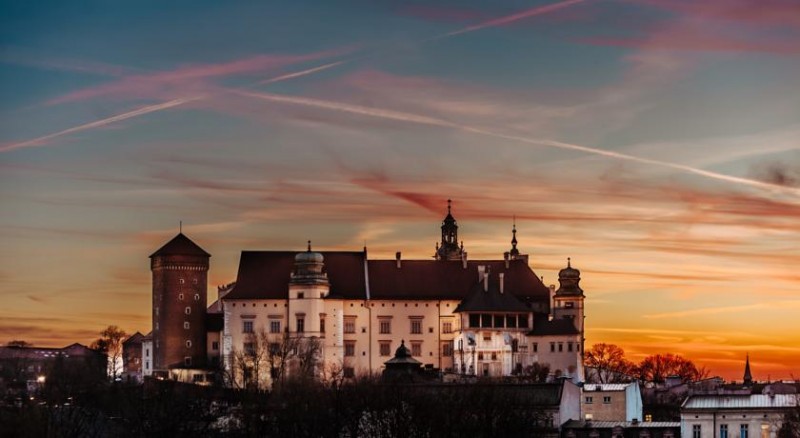 Krakow is one of the most visited cities in central Europe, beating even Prague which is by far more well known to the global public as a touristic destination.
The Polish city receives roughly 10 million visitors per year. These are certainly impressive figures, even for Western Europe numbers. From this number, slightly more than 70% are tourist visitors, and the rest tourists from abroad (mostly from Europe, but from the other continents as well).
Apart from its beauty, the city also has important sights in its vicinity. Among the most famous are the Auschwitz concentration camp site and the Wieliczka Salt Mine.
Is Krakow Safe four Tourists
Krakow might have an erroneous reputation of being a dangerous city. This comes from its location in Eastern Europe, not too far from Ukraine and other potentially more dangerous destinations. However, this perception is mostly false, as Krakow is in fact one of the safest cities for foreign visitors in Europe.
Krakow has low levels of social contrasts, an homogeneous population without any definite hatred to any racial or religious group, and an overall good atmosphere in most of the areas of the city.
If you stay in the old town area or in the Kazimierz district, you will be able to walk alone at anytime of the day or night without major issues.
Poland, where Krakow is very well positioned in the Global Safety Index. The city has an extremely low rate of violent crime.
A lot of people may have the wrong impression that Krakow, for being a city in Central Europe, close to Eastern Europe, should be more dangerous than Western Europe. As a matter of fact, Krakow, and most cities in Poland are safer than most similarly sized cities in countries like France, UK or Germany.
Krakow is also safe regardless of your ethnicity. Attacks related to one's ethnic background are unlikely. Krakow has a growing community of non-European expats, mostly from countries like Vietnam.
Krakow Safety Tips
Even if Krakow is an overall safe city, there a number of points that should be considered to avoid greater problems in your visit.
The main issues that can emerge from your stay in Krakow are related to taxi fare scams and restaurants overcharging clients. Be careful and evaluate patiently all offers you will receive. That applies especially those made in the street, to visit a certain restaurant or bar.
Staying safe in Krakow
To avoid overpriced accommodation in Krakow, the Kazimierz district (old Jewish Quarter) is an excellent choice for tourists looking for a cosy place to stay at a walking distance to Krakow's old town and its castle. Here are some recommended hotels:
Reasonably Priced Accommodation in Krakow – €€
Hotel Jan – a reasonably price hotel close the Krakow Market Square.
Hotel Imperial – an excellent hotel in the old town, very close to the Krakow Market Square.
Krakow Travel Insurance
If you are planning to travel to Krakow you may want to consider getting insurance from World Nomads. It offers insurance options for citizens of most countries in the world.

Other Resources for Traveling in Poland
For those visiting Poland beyond Krakow you will definitely want to consider our other guides to the country. Check where to stay in Krakow and the best places to stay in Warsaw. You can also check the cost of living in Krakow and the cost of living in Warsaw.