How to travel from Kuala Lumpur to Malacca (Melaka)? This travel guide explains in detail the best way to travel on this route, by bus, van and car.
If you are traveling to Kuala Lumpur and have a few more days to explore Malaysia, you should definitely check out Malacca City (Melaka). Check out below the best ways to get from Kuala Lumpur to Malacca, including a guide on how to buy tickets for this route.
Kuala Lumpur to Malacca: The Cities
Kuala Lumpur is the capital of Malaysia and the most visited city in the country, but Malaysia has much more to offer beyond KL. One of the best cities to visit in the country is Malacca (Melaka).
While Kuala Lumpur is a bustling metropolis and one of the most important capital in Southeast Asia, Malacca City has a completely different atmosphere. The coastal city of Malacca, or Melaka in Malay, is roughly 150 km from Kuala Lumpur, and is definitely worth visiting.
The city's history is rich, as the ruling powers changed hands in the city during the past centuries. Malacca was a Sultanate and an important trading point for Chinese trade, followed by a becoming a Portuguese trading point and a Dutch fort. Later it became part of the British Empire, before the independence of Malaysia.
Today Malacca city is one of the most interesting places to visit in Malaysia, notably for its architecture, including important buildings from its colonial past. Malacca is part of the UNESCO World Heritage Sites.
Kuala Lumpur to Malacca: Transport Available
The best and the most efficient way to travel from Kuala Lumpur to Malacca is by bus. There is a high availability in terms of schedules and companies operating the system. The trip is uncomplicated and rather short, as we will see below.
Let's check below the options on how to travel from Kuala Lumpur to Malacca.
Kuala Lumpur to Malacca (Melaka) by Bus
Most buses leaving from Kuala Lumpur depart from Terminal Bersepadu Selatan, the main bus station in the city. You can get to the TBS easily using the KTM trains or the KLIA transit trains. From the KL Sentral you are just four stops to the TBS. To get to the TBS you must stop at the Bandar Tasik Selatan Station.
In most cases, when arriving in Malacca you will arrive at the Melaka Sentral Station, the biggest in the city. The Melaka Sentral Station is rather far from the most interesting sights in Malacca, such as the Jonker Walk. You will still need to get a taxi or use the public transport to the get to the most central areas of Malacca from the bus station.
The bus ride from Kuala Lumpur to Melaka takes about 2 hours. Since the road distance between Kuala Lumpur and Malacca is pretty short, you can even visit it on a day trip. The transport infrastructure and the road standards in the route are pretty modern and safe.
Here is a short timetable from Kuala Lumpur to Malacca (Melaka) buses:
Bus Kuala Lumpur - Malacca
$ 2.84–3.41
2h 12m – 3h 22m
→

Express

07:30, 08:00, 08:30, 09:30, 10:30, 11:30, 12:00, 12:30, 13:00, 13:30, 14:30, 15:30, 16:00, 16:30, 17:00, 17:30, 18:00, 19:00, 19:30, 20:00, 20:30, 21:30
How to buy bus tickets from Kuala Lumpur to Malacca
Buying bus tickets in Malaysia is pretty simple and can be done online in most cases. Here are some websites in which you can buy bus tickets from various bus companies in Malaysia:
EasyBook – one of the biggest travel websites in Southeast Asia and a great website to buy bus tickets in Malaysia and Singapore
BusOnlineTicket – another great option to buy bus tickets in Malaysia.
12go.asia – a great website for traveling in Southeast Asia, selling tickets for trips in various ASEAN countries.
Kuala Lumpur to Malacca by Van (Taxi)
Another option to get from the Malaysian capital to Malacca is booking a van. This option is usually convenient if you are travelling in a group, and most vans can carry up to 9 passengers.
The main advantage of choosing a van from Kuala Lumpur to Melaka is that it will take you from any hotel in KL, to any location in Melaka. However, it make little financial sense if you are traveling alone or as a couple.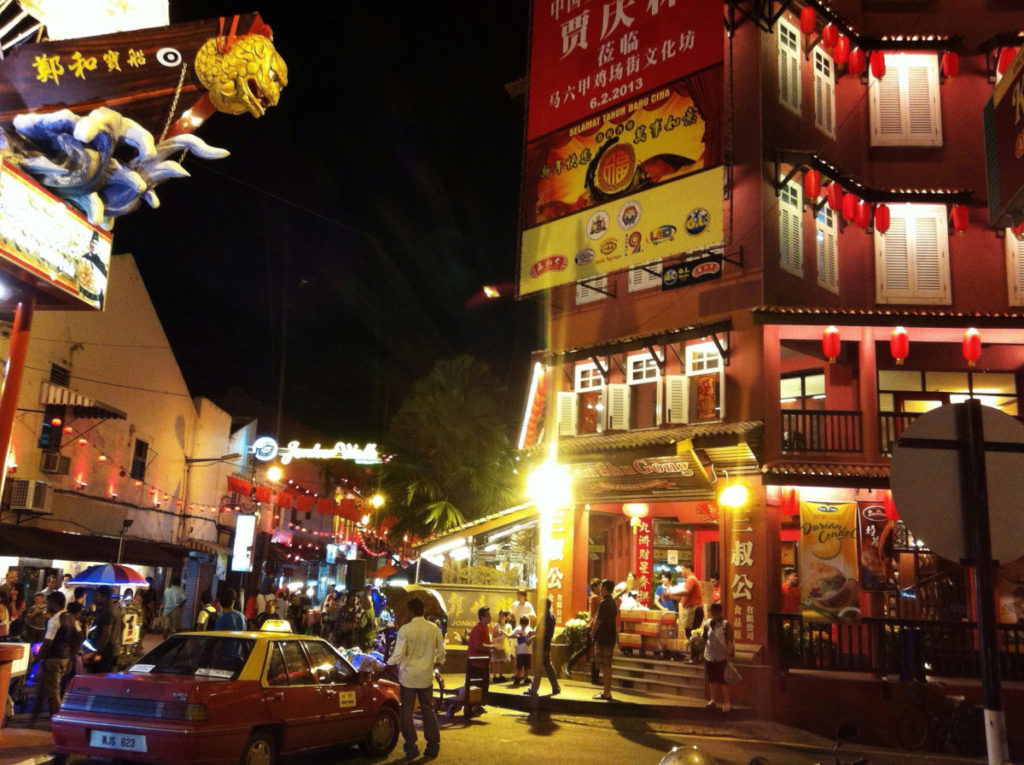 Vans are also available to be booked at any time. So it is definitely the most flexible way to get from KL to Malacca or vice versa. The van trip usually takes the same time as the bus to complete the journey.
Kuala Lumpur to Melaka by Train and Plane
The distance between Kuala Lumpur and Melaka is pretty short. Therefore, there are no direct flights connecting Kuala Lumpur to Malacca. Malacca however does have an airport, with direct flights to other cities in Malaysia like Penang.
It is not possible to travel from Kuala Lumpur to Malaysia by train, despite the fact that Malaysia has a pretty advanced railway network.
How to rent a car in Malaysia
Renting a car in Malaysia is a straight-forward process similar to renting a car in Europe or North America. There are many companies offering this service in both Kual Lumpur and Melaka. Bear in mind that if you will return in your rental car in a different city than where you pick it up, charges usually apply.
You can click here to rent a car in Malaysia on Easybook.
Hotels in Kuala Lumpur
Le Apple Boutique Hotel @ KLCC – a reasonably priced hotel close to the Petronas towers.
The Kuala Lumpur Journal Hotel – an excellent value for the money option in the Bukit Bintang area in Kuala Lumpr.
Hotels in Malacca
Heeren Straits Hotel – a cozy hotel at a walking distance from most sites in one of the best areas to stay in Melaka.
Ibis Melaka – a great hotel close to the Sam Po Kong Temple in Melaka.
Other Malaysia Resources
If you are traveling to Malaysia you may want to check some of our other guides to the country. Click here to check the best places to stay in Kuala Lumpur. Alternatively, you can check how to get from Kuala Lumpur to Singapore, and from Kuala Lumpur to Penang.
Are you planning a trip to Malaysia? Leave your thoughts and questions below.