How to go from Madrid Barajas Airport to Atocha Station? Let's learn how to get from Madrid Airport to the city's busiest train station.
Planning a trip to Madrid but unsure about how to get around? Don't worry, we've got you covered. This guide will help you find the best way to go from Madrid Barajas airport to Atocha Station. It covers the best options for travelling between the country's biggest international airport, and the capital's biggest train station.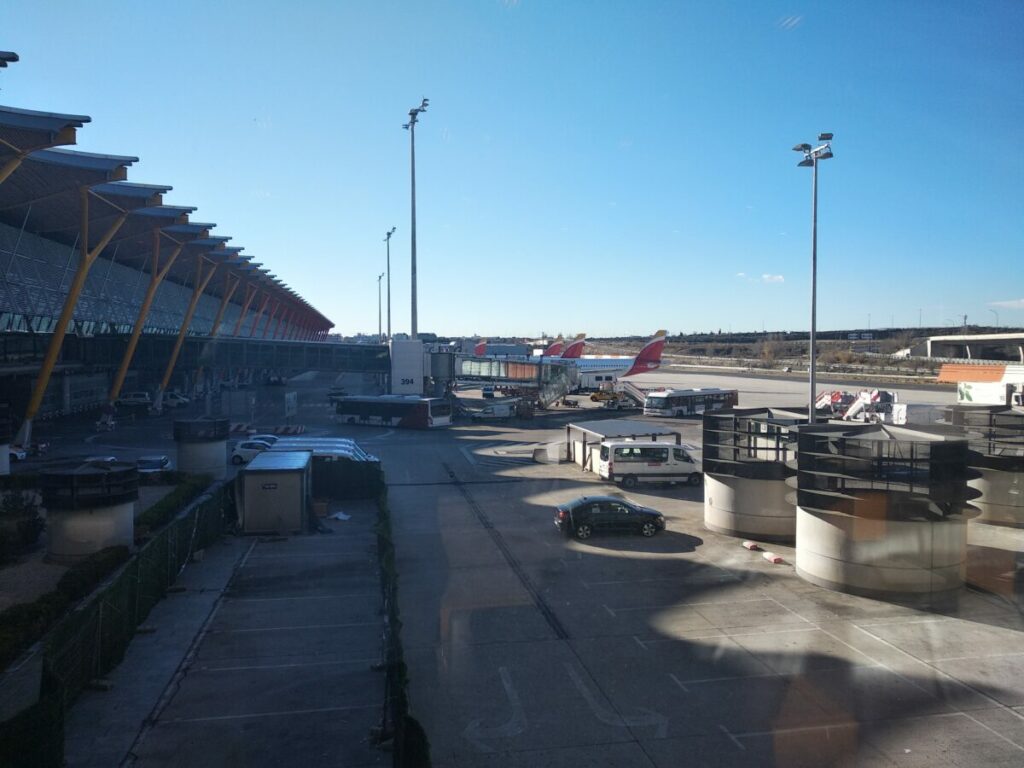 Barajas is one of Europe's biggest and busiest airports and is to the north east of the city. Atocha is the is right in the centre of Madrid, and a short walk from many tourist attractions. These include the Prado Art Museum, the city's Botanical Gardens, and the Parque del Buen Retiro. In this article, we'll explore the best ways to travel, including train, metro, bus, and taxi.
Madrid Barajas Airport Overview
Madrid Barajas Adolfo Suarez Airport is many international travellers' first experience of Madrid. It's the country's largest international airport, and the second biggest in Europe by size. More than 50 million passengers pass through its 5 terminals annually.
There are direct flights to every inhabited continent from here, with the exception of Australasia. Although, you can travel there with a stopover in the Middle East.
If you are traveling to Madrid by plane, you can check and compare flights on Jetradar.
Madrid Atocha Station Overview
Atocha, sometimes known as Puerta de Atocha, is the largest railway station in Madrid. It offers connections across the country, including high speed AVE services to some of Spain's most important towns; including Barcelona, Sevilla, and Valencia.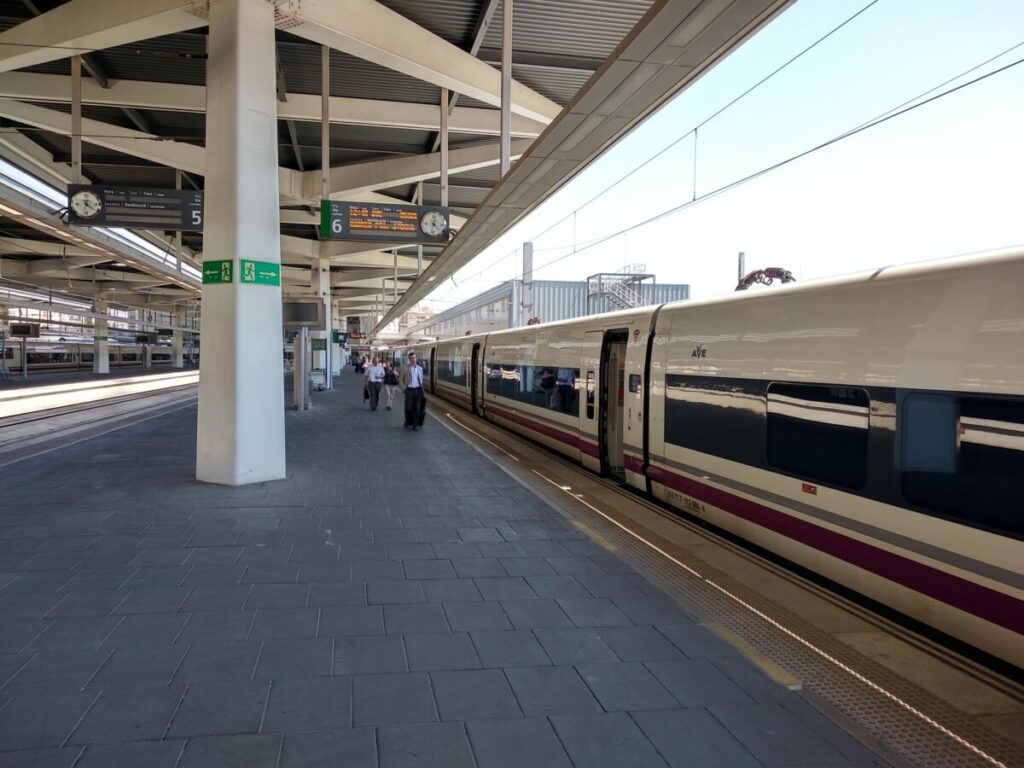 It's also an important city transport hub, as it's the primary station for Madrid's commuter train service – the cercanías.
There are also daily international services to Marseille, France.
If you are traveling by train in Spain by train, book tickets on Trainline.
Best ways to get from Madrid Barajas Airport to Atocha Station
There are several ways that you can travel between Madrid Barajas and Atocha. These depend on a few factors – most importantly; budget and time of arrival. Not all of the options mentioned below are available 24 hours.
Madrid Barajas Airport to Atocha Station by bus
The airport express bus is one of the cheapest and most straightforward ways of travelling between Barajas and Atocha. The yellow Aeropuerto Express operates 24/7 and stops at Barajas T1, T2, and T4. Don't worry if you're arriving at T3, as the free shuttle bus will easily connect you to the other terminals.
EMT operate the buses and a one-way journey costs €5. You can buy tickets on the bus, but only with cash. During the day, the buses stop at O'Donnell, Plaza de Cibeles, and Atocha station. At night, they don't stop at Atocha so either take a taxi from the airport or Plaza de Cibeles.
The journey takes around one hour.
Madrid Barajas Airport to Atocha Station by metro
You can travel to Atocha station by metro, but you'll need to make a chance. Take the pink line to Nuevos Ministerios station before changing to either the C2 (green) or C7 (red) lines to Atocha Station.
The metro is more expensive than taking the cercanía, as you have to pay a €3 surcharge for using the metro from the airport. However, if you arrive at T1, T2, or T3, you can hop straight on.
The metro doesn't operate after 1:30am, so if you arrive later than that, take a taxi or a bus.
Madrid Barajas Airport to Atocha Station by train
Local trains, also known as cercanías, are short distance trains that operate around Madrid and the surrounding towns. Primarily, they're used for commuters and are completely separate from Madrid's metro system.
The C1 line, towards Principe Pio, offers a direct connection to Atocha Station. Look out for the light blue line which only leaves from T4. If you arrive at T1, T2, or T3, you'll have to take a free shuttle bus as you won't be able to reach T4 on foot.
A one-way journey (ida) costs €3.40 and takes about 35 minutes. Trains run between 6 am and 11.30pm.
Madrid Barajas Airport to Atocha Station by taxi
A taxi is a convenient and comfortable way to get to Atocha station from Barajas Airport. However, it's far and away the most expensive option on this list. On the flip side, it's a safe way to travel, especially if you're arriving in the early hours of the morning. Official Madrid taxis are easily recognisable as they are white with a red diagonal stripe on the front door. If they're free, the light on the roof is green.
Taxis between Barajas and Atocha have a flat fare of €35 no matter what time it is. The journey should take around 20 minutes, if there's no traffic.
Hotels near Madrid Barajas Airport
Hotel Don Luis – a hotel offering great value for the money close to the Madrid Barajas Airport.
ibis Madrid Aeropuerto Barajas – another great option to stay close to the airport.
Hotels near Madrid Atocha Station
NH Madrid Atocha – an excellent hotel close to the Madrid Atocha Station.
Hotel Mediodia – an hotel just a short walk to the Atocha station.
Other Resources for Traveling in Spain
If you are traveling in Spain you may probably find some of our other guides to the country useful. Check the best places to stay in Madrid or where to stay in Valencia. You can also check how to get from Madrid to Valencia and the cost of living in Madrid.
Are you coming to Spain or currently in the country? Leave your thoughts and questions in the comment box below.