Madrid or Lisbon, Which is the best city to visit? This guide will provide insights on the nightlife, sightseeing, cost of travel and other aspects of visiting these two Iberian cities.
Taking a trip to the Iberian Peninsula but can't decide if you'd rather visit the Madrid or Lisbon? Two of Western Europe's cheapest capital cities present an intriguing destination for a city break. Both cities have vibrant nightlife, cool culinary scenes, and plenty of sights to see. But which is better, Madrid or Lisbon?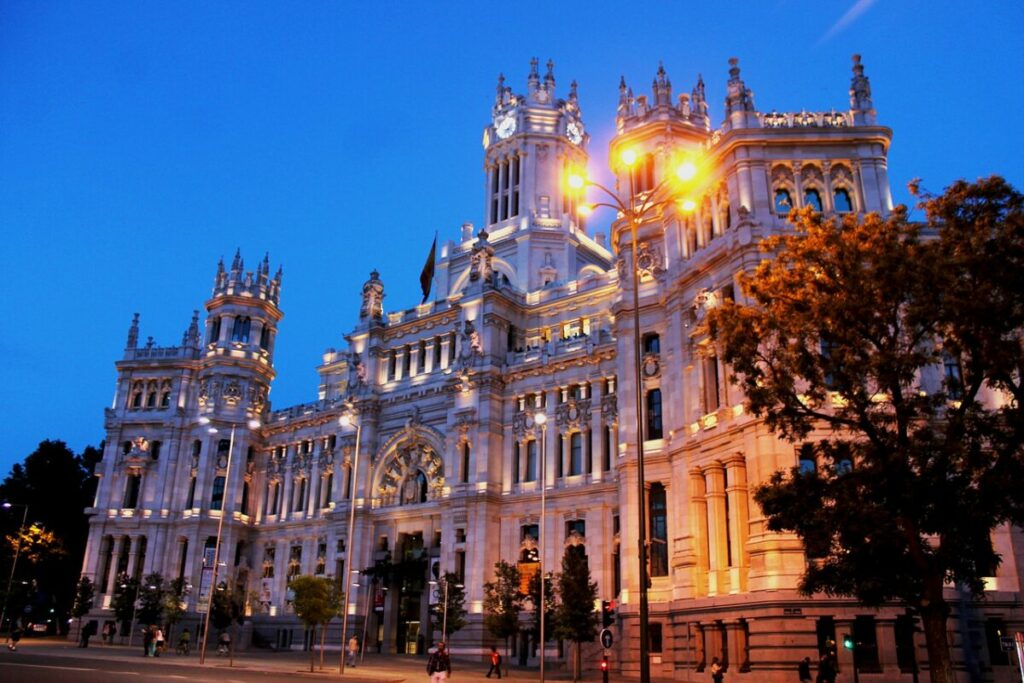 If you speak Spanish or Portuguese, you'll definitely have a clear preference. But for those who don't speak either language, how can you know which is the best to visit? That's where we come in. In this article, we'll compare the most important aspects people look for in a city break. Then, we'll answer the question, which is better – Madrid or Lisbon?
Overview of Madrid
Madrid is the capital of Spain and located in the centre of the country. It's not known for one thing in particular, but that means there's lots to get excited about in the city. Visit world-renowned art at the Prado Gallery or the Reina Sofia. Or simply stroll through the manicured and well-kept parks and along wide boulevards before heading to a restaurant or club in the evening.
Overview of Lisbon
Portuguese capital Lisbon has one big advantage over Madrid – it has the sea. Nearby beach towns Cascais and Estoril offer relief from the big city. Lisbon is the smaller of the two capitals, but packs a lot in. The Moorish Castelo São Jorge sits atop one of numerous hills above the narrow winding streets that criss-cross the city. In that mix, there are several historical sites, museums, and galleries, as well as a thriving culinary scene!
Madrid vs Lisbon: Nightlife
Madrid has one of the best nightlife scenes in Europe, so Lisbon is going to have to try hard to beat it. There's so much variation here. From hole in the wall tapas joints where you can enjoy a caña of Mahou with some jamón ibérico, Flamenco shows serving class cocktails, Madrid has something for everyone. Most hostels offer bar crawls that end in one of the city's superclubs.
Lisbon is a little more toned down when it comes to nightlife, but that's no bad thing. One of the best areas to head to is the Barrio Alto, where there are over 100 charming bars and restaurants. Don't miss a traditional fado performance while you're here! You'll not be disappointed with either city's nightlife, but Madrid wins.
Verdict: Madrid
Madrid vs Lisbon: Sightseeing
Lisbon has plenty of attractions in the city centre. Taking Tram 28 passes by the majority of them before ending up at Castelo São Jorge. Further out, you also have the Jerónimos Monastery and Tower of Belem. Even further, you can visit the picturesque town of Sintra which boasts a fairy-tale castle!
Madrid has plenty too – the Royal Palace is definitely worth a visit. A more curious site is the Templo de Debod, an Egyptian temple reconstructed in the city centre. Take a day trip to El Escoreal where members of Spain's royalty are buried.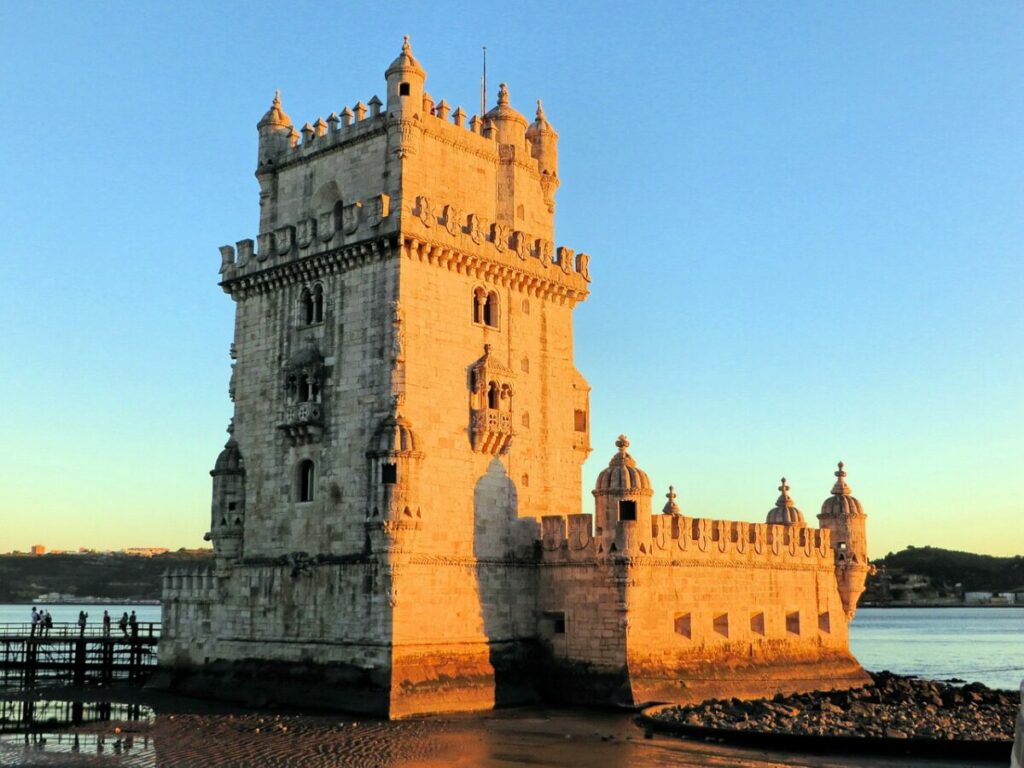 Verdict: Lisbon, just!
Madrid vs Lisbon: Old Town
Madrid has some narrow streets surrounding Plaza Mayor which give an idea of the Hapsburg Era. However, the Alfama District in Lisbon offers plenty of restaurants, bars, and places to stay. It's also where you'll find the castle! Point to Lisbon.
Verdict: Lisbon
Madrid vs Lisbon: Cost of Travel
Both cities are surprisingly cheap for Western European capital cities. You can make your trip as cheap or expensive as you like, but average costs are $99 per day for Madrid and $89 for Lisbon. Therefore, Lisbon wins!
Verdict: Lisbon
Madrid vs Lisbon: Food and Restaurants
Madrid has everything when it comes to food. Michelin-star restaurants are next to tiny tapas joints. Although they offer different experiences, you're guaranteed great food! Lisbon is fantastic too, and you should not miss traditional Pasteis de Nata from Belem. However, they can't topple Madrid off its perch!
Verdict: Madrid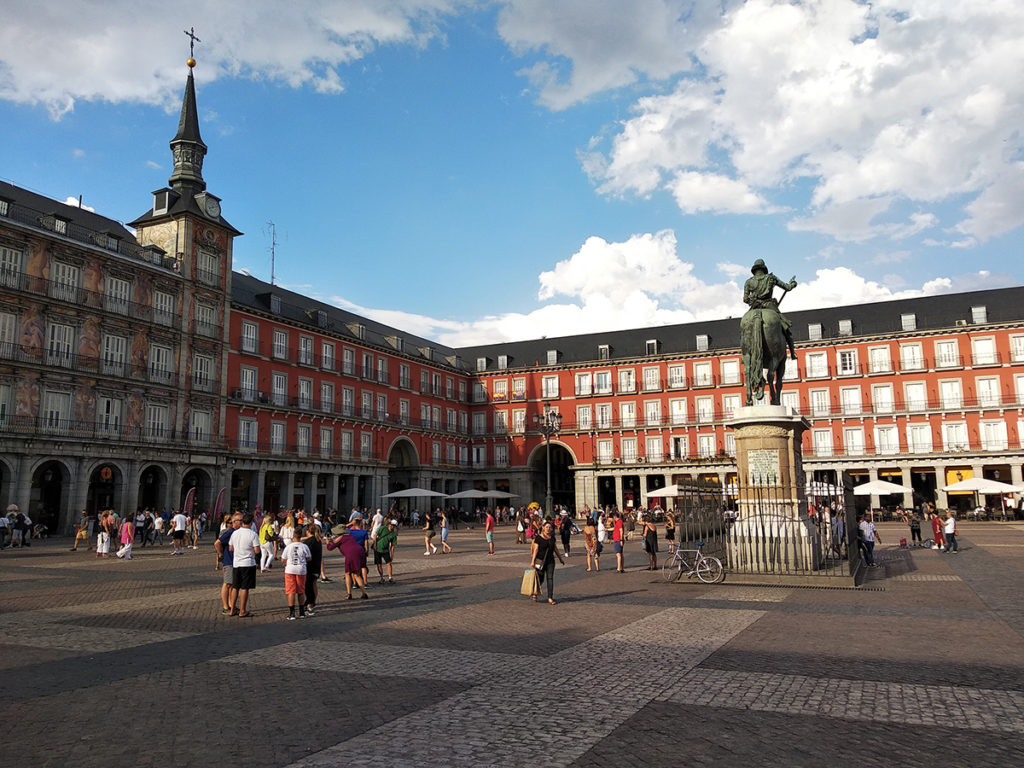 Madrid vs Lisbon: Transportation
Madrid has a very efficient metro system which makes it easy to get around the city. Lisbon has an extensive transport network too, and the old-fashioned trams are an attraction in themselves. For the convenience and efficiency, Madrid is the winner here.
Verdict: Madrid
Madrid vs Lisbon: Weather
Although Lisbon is on the Atlantic Coast, it has a Mediterranean climate and lots of sunshine! Madrid is high up, so at night and in winter it can get very cold. There's a reason everyone leaves in August for the coast too! The smog traps heat, making the city almost unbearable. Lisbon is cooler in summer, so it wins again!
Verdict: Lisbon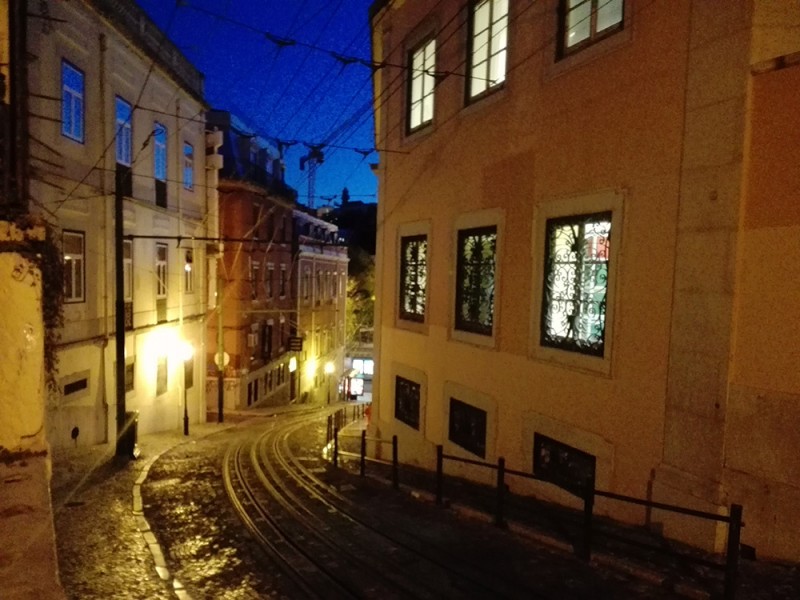 Madrid vs Lisbon: Verdict
With a narrow 4-3 victory, Lisbon is the winner. However, either city makes for a fantastic city break and the only real option is to visit both!
Verdict: Lisbon. Then take a train to Madrid.
Hotels in Madrid
Best Western Hotel Los Condes – a great hotel right next to the Gran Via.
Hostal Esmeralda – an affordable option in one of the most central areas to stay in Madrid.
Hotels in Lisbon
Inn Bairro Alto Bed & Breakfast – an excellent affordable option to stay in one of the best locations of Lisbon.
Hotel Avenida Palace – one of the most luxurious hotels in Lisbon, with a beautiful architecture and interior design. Just next to the Restauradores square and its metro station.
Other resources for travelling in Madrid and Lisbon
If you traveling in Spain or Portugal you might want to check some of our other guides to this unique European country. Check the best places to stay in Madrid and our guide to where to stay in Lisbon.
For those considering a longer stay in the region you might want to check our post on the cost of living in Lisbon, and the cost of living in Madrid.
Already in Madrid or Lisbon? Leave your thoughts and questions in the comment box below.