How to get from Madrid to Toledo? Let's learn more about the options to travel from Spain's capital to one of the most beautiful medieval towns in Europe
Are you visiting Madrid and want to go to Toledo for a short visit? Check our guide below on how to travel from Madrid to Toledo by train, bus, car or tours, with tips on how to buy tickets for this route.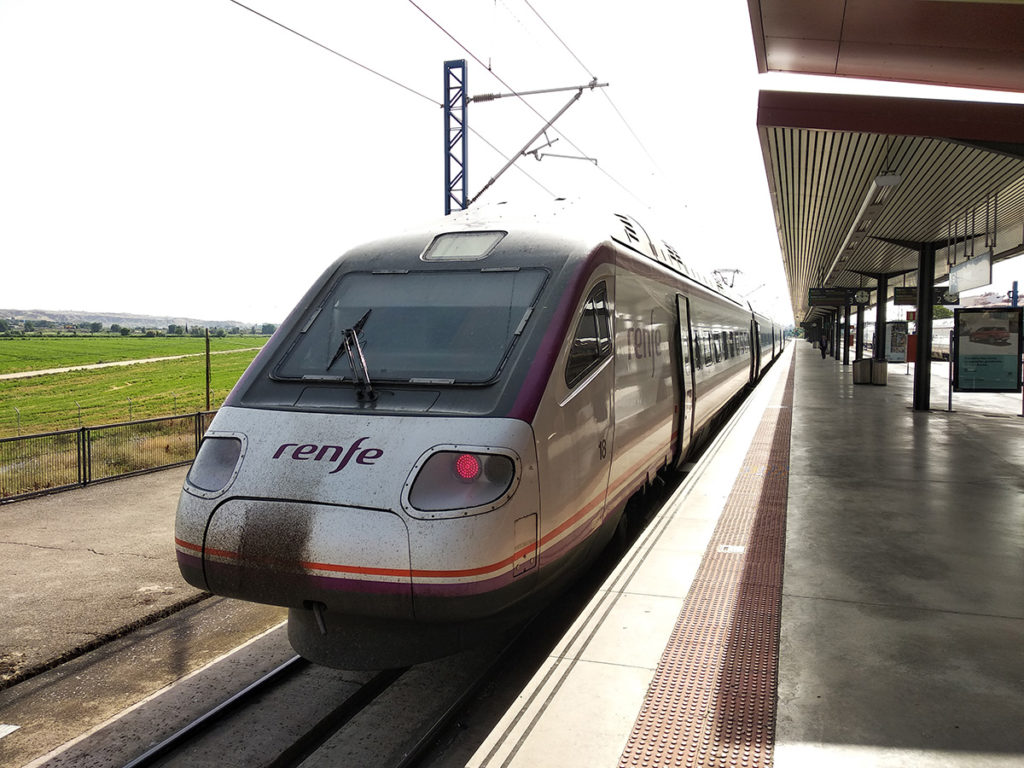 Madrid to Toledo: The Route
Madrid is the capital of Spain and one of the most visited cities in the country. Toledo, on the other hand, is a much smaller city, with a very traditional atmosphere. Both cities have a lot in common, as Toledo used to be the former capital of the country.
While Madrid has everything one can expect from a bustling metropolis, Toledo is calm with narrow alleys. Madrid is approximately 70 km away from Toledo, and it is pretty easy to travel this distance. As Spain has one a pretty advanced transport and tourism infrastructure, you have plenty of options to get from Madrid to Toledo.
Many tourists opt for short visits in Toledo. The city has a magnificent old town, but it is rather small. You can easily take a day trip from the capital to Toledo, or opt to stay one or two nights in the city. Either way, the route itself is pretty stress free and also affordable, regardless of how you plan to do it.
Madrid to Toledo by Train
One of the easiest and most affordable ways to get from Madrid to Toledo is by train. There are trains departing from the Madrid Atocha Station each 30 minutes throughout the day. The same is true if you are coming back from Toledo to Madrid Atocha. The train ride from Madrid to Toledo usually takes 33 minutes.
The Toledo Train Station is not so close to the city's old town. While it is possible to talk from the train station to the old town, you may want to take a taxi, especially if you travelling with luggage.
How to Buy Train Tickets from Madrid to Toledo
Below there are two options to buy train tickets from Madrid to Toledo:
Trainline – a great website to buy train tickets to travel in Spain and many other European countries.
Renfe – the website of Spain's main public railways operator.
Toledo by Bus
Another option to get from Madrid to Toledo is by bus. While the travel time is longer than taking the train, it might be more convenient depending on your location in Madrid. There are more than one company that operate on this route, but make sure that your bus take you to Toledo (Estacion de Autobuses). The bus usually take slightly under one hour to travel between the cities.
Buses operated by ALSA depart from the Plaza Eliptica Madrid. There are also other options of departure from other companies on this route.
How to Buy Bus Tickets from Madrid to Toledo
Below there are two options to buy train tickets in Spain:
GoEuro
– a great website to compare bus (and other mean of transport) ticket prices in Europe.
ALSA – one of the main bus operators in the Iberian peninsula.
Toledo by Car
Considering the relatively short distance between Madrid and Toledo, another option is to take this route by car. Driving to Toledo will certainly give you more flexibility. It will also be a great idea if you want to check the Mirador del Valle, which is not so close to the old town.
Click here to compare prices and book a car on RentalCars.com.
Madrid to Toledo Tour
Another option is booking a tour from the capital to Toledo. This way you do not have to arrange the travel yourself, and you will also be guided while in Toledo. The price of the tour is usually higher than a round trip by bus or train, however it may be a good investment especially if you want to go from Madrid to Toledo and back on the same day.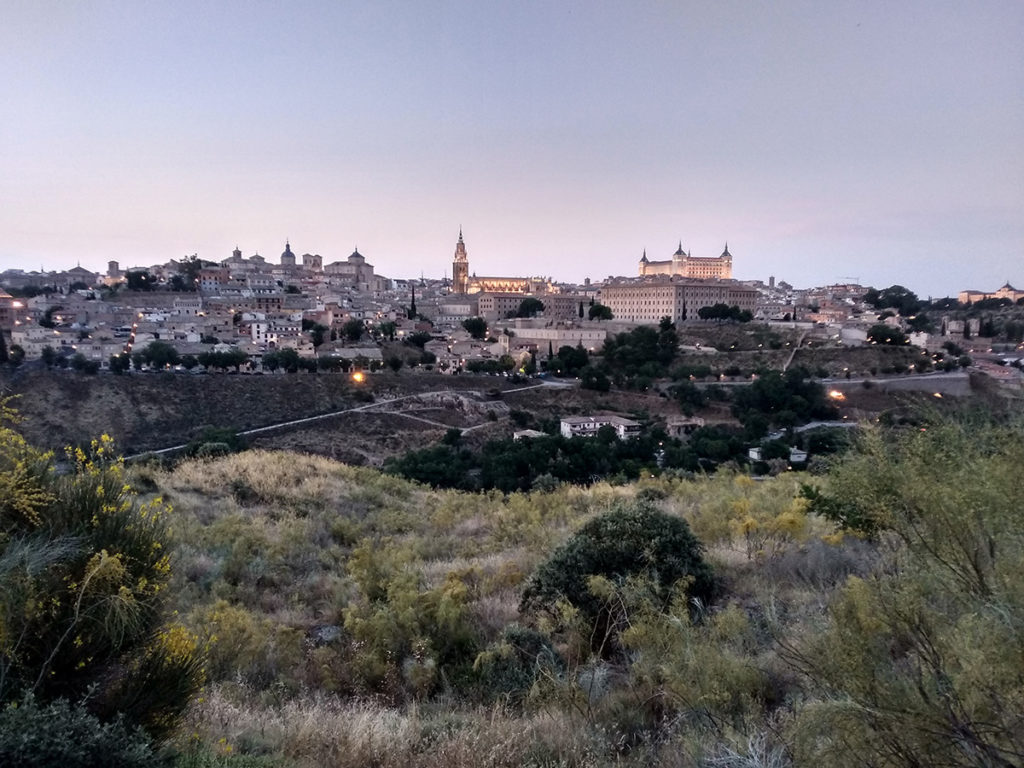 Book your tour in Spain on GetYourGuide.
Hotels in Madrid
Ibis Madrid Aeropuerto Barajas – a reasonably priced option to stay close to the Madrid Barajas Airport.
NH Madrid Atocha – an excellent hotel close to the Madrid Atocha Station.
Hotels in Toledo
Sercotel Pintor El Greco – a great option to stay in the Jewish Quarter in Toledo's historic area.
Hotel Santa Isabel – a cozy hotel close to the Toledo Cathedral.
Other Spain Travel Resources
If you are visiting Spain you might probably want to check some of our other guides to the country. Check where to stay in Madrid and the best places to stay in Valencia. You can also check how to get from Madrid to Valencia and our cost of living in Madrid guide.
Are you already in Spain and considering to visit one or both of these cities? Leave your thoughts and questions in the comment box below.