In recent years, Thailand and Singapore are some of the countries that attract the highest number of expats in the world, let's take a look at the minimum salaries in Southeast Asia to understand the dynamics of this region.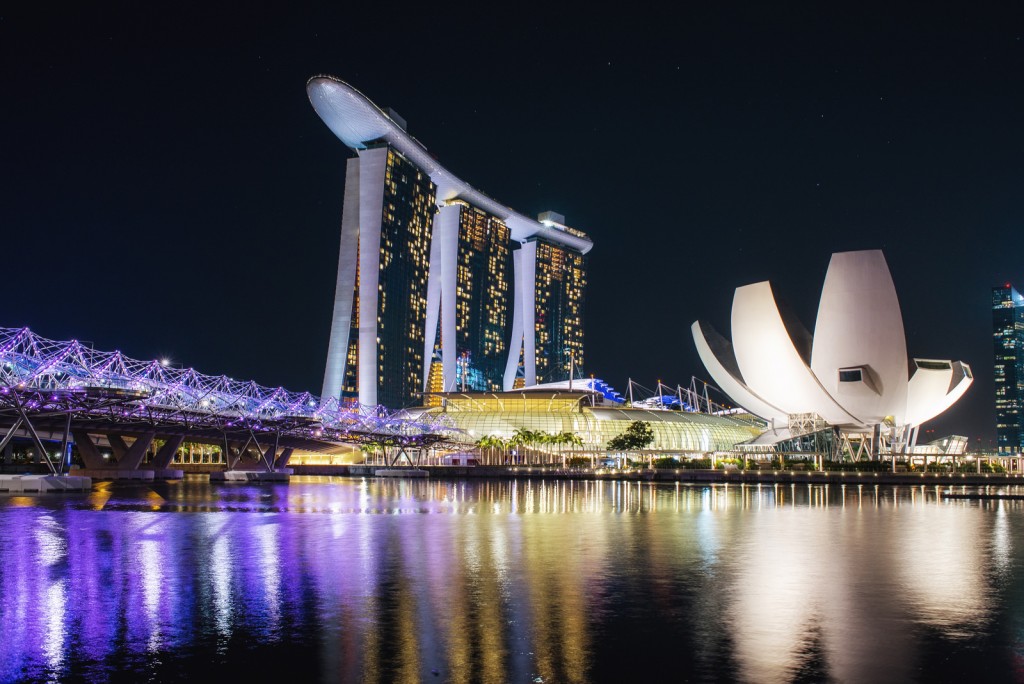 Southeast Asia is probably one of the most attractive regions in the world for foreigners to set up, a number of them, come firstly as tourists, which has led Bangkok to be the most visited city in the world. However, Southeast Asia, within the ASEAN countries, has a sharp contrast when it comes to earning money and business sentiment in general, as well as strong cultural differences.
If you are planning to move to Southeast Asia, for whatever reason it may be, I would strongly recommend comparing the income and costs in each and every potential country you are visiting / setting up, as this will give you a more realistic picture of what financial aspirations you might fulfill in the ASEAN countries.
Minimum Salaries in Southeast Asia
Here is a table featuring all the last data available for minimum salaries in Southeast Asia:
| | |
| --- | --- |
| Country | Minimum Salary 2016 in USD |
| Vietnam* | 131 |
| Malaysia * | 236 |
| Thailand** | 189 |
| Brunei | None |
| Philippines* | 318 |
| Cambodia | 140 |
| Myanmar | 61.6 |
| Laos | 110 |
| Indonesia* | 145 |
| Singapore | 747 |
There are however, some important facts that must be addressed:
In Vietnam, Malaysia, Philippines and Indonesia, there are regional minimum salaries, and they may vary greatly between poorer provinces and the capital for example.
In Thailand, the minimum salary was extinct in 2016, but the data on the table is based on the former value of 300 Thai Bahts per day, consering a worker would work 22 days per month.
In some countries like Cambodia and Singapore, only a few economic sectors have regularized minimum wages, such as the garment industry for Cambodia, and cleaner in Singapore.
That is it for the minimum salaries in Southeast Asia in 2016, as we can see, there are a number of important differences between the countries in the region, what is left without a doubt is the fact that the region has still a lot room for growth, and its legislation tends to be much more business friendly than developed regions of the world as Europe, or regions in development such as South America.
Sources:
//www.thanhniennews.com/business/vietnam-to-raise-minimum-wage-by-13-percent-in-2016-54004.html
//www.themalaymailonline.com/malaysia/article/budget-2016-minimum-wage-up-rm1000-in-peninsula-and-rm920-in-borneo
//www.bangkokpost.com/learning/learning-from-news/584437/minimum-wage-300-baht-ends-next-year
//en.wikipedia.org/wiki/List_of_minimum_wages_by_country
//www.voanews.com/content/cambodia-raises-monthly-minimum-wage-to-140/2996627.html
//www.mmtimes.com/index.php/national-news/yangon/16221-new-minimum-wage-sees-workers-sacked-and-struggling.html
//englishnews.thaipbs.or.th/content/87719//www.balistoreluggage.com/blog/umk-bali-ump-indonesia/
Interesting Resources for Working and Living Abroad
Are you really considering to work and live abroad, temporarily or permanently? Below are some resources that might be useful for you around the web:
World Nomads: this company provides travel insurance in most countries around the world, and it might be a good option if you going for a long travel.
CheapOair: this is one of my favorite websites for buying airline tickets for flights for any destination in the world. One of the best advantages of CheapOair is that they accept not only the usual credit card payments but also PayPal.
Booking.com: Booking.com is the best choice for finding accommodation for your next trip, with a wide variety of choices for all types of travelers.
You may also want to check our website guides:
Train Travel Guide: in our railway travel guide, you will learn how to choose and ride the most scenic train routes around the world, always in the most comfortable way with optimal prices to enhance your travel experience.
Dating Guide: our dating guide will help you not only to find love but to understand the social customs of each country. It will also help you to avoid dating scams around the internet and find people really interested in honest relationships.
Work Abroad Guide: Learn how to find a job and employment requirements in different countries. From the initial job search, to bargaining salaries, this guide will help you to find job in most countries around the world.  It also covers about remote work and TEFL jobs.