How to open a bank account in Europe as a non resident? Learn how and what are the best options currently available
Do you want to open a bank account in Europe but you are a non-resident or a foreigner? This post will guide you in the different options one has to open a bank account in the EU, regardless of your place of residence and citizenship.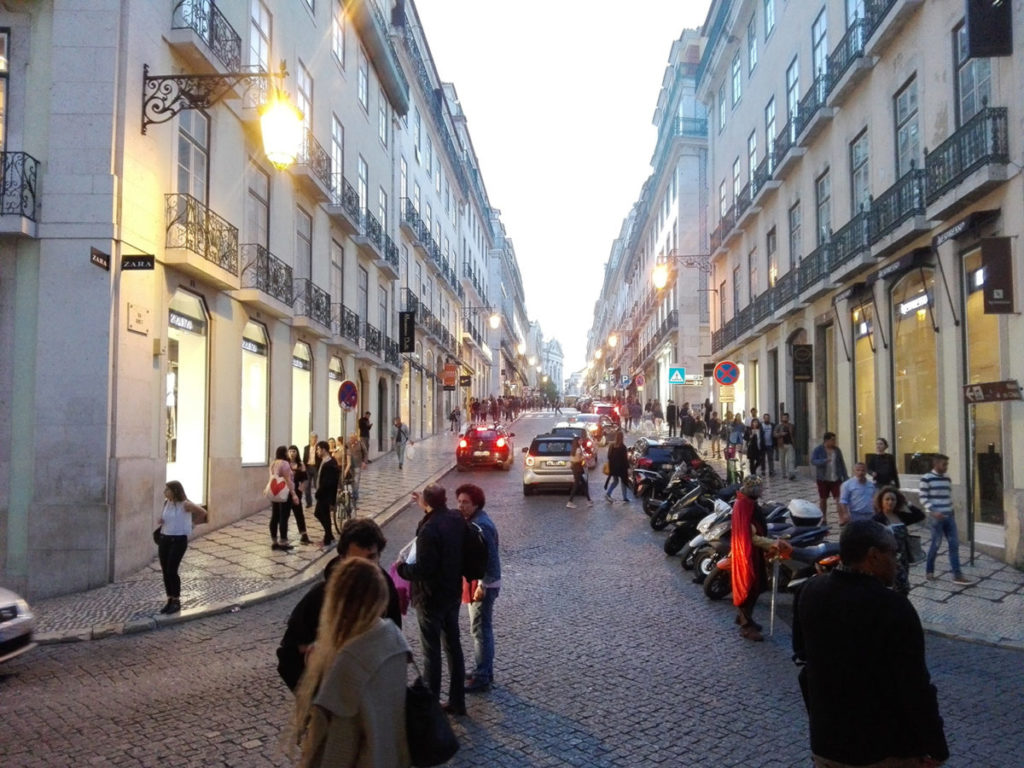 ---
Our Recommended Provider
We've found that TransferWise (now Wise) is a convenient and cheap banking alternative for expats. You can create a free account online in minutes, which gives you your own Euro bank account details to receive Euros for free.

With a TransferWise account your money will always be converted at the mid-market exchange rate, making them up to 8 times cheaper than banks for managing your money overseas. You can also hold more than 50 currencies until you need it, for free.
---
Banking in Europe: Overview
Before we get to the options on opening a bank account in Europe, there are some definitions we could consider. First of all, opening a bank account in Europe is not always opening a bank account in the European Union. Some countries, which are not part of the European Union will also let you open a bank account easily, but they do not have some important advantages that banking in the EU has.
An important concept while banking in Europe is the SEPA (Single Euro Payments Area). Doing transactions in the SEPA area countries is usually faster and cheaper than when sending or receiving money from countries outside SEPA. Oddly enough not all SEPA countries use Euro as their single currency, such as Poland or Hungary. All EU and EEA countries are part of the SEPA, which also includes San Marino, Monaco and Liechtenstein.
The good news is that you have a lot of options to open a bank account in Europe, regardless of whether you want to open a bank account in an EU country, or in an European country outside the EU.
Why Opening a Bank Account in Europe?
Before we explore the options, it is best to analyze why you want to open a bank account in Europe. This will be crucial to determine which option you should consider to open a bank account in Europe.
Here are some of the reasons you may want to open a bank account in Euro. You travel often in Europe, and having a local bank will save you on fees. It may be the case that one wants to buy real estate in Europe but without becoming a resident. You may also want to open a business in Europe, that operates remotely like a consultancy firm (see Estonian e-Residency below). Finally, you want to save your money in a more stable country and currency, depending on where you live.
Now let's get to the options themselves to open a bank account in Europe:
Opening a Bank Account in Europe as a Physical Person Non-Resident
Opening a personal bank account in Europe is easier than what most people think. However, one should bear in mind that regulations change a lot among the 28 European Union member, added to the ones who are just part of EEA and then Switzerland. Apart from that, requirements change from between banks in the same country.
The good news is that, in some countries, like Lithuania, Poland and Bulgaria, you can easily open a bank account without being a resident. In some cases, all you need to provide is your passport. In other cases, you will need to provide a proof of residency from your country. Finally, some banks require to have an address in the country to send you the card, it can be a friends' address for example.
The disadvantage of this is that in virtually all cases you will need to travel to Europe to go to the bank and open the account personally. I strongly advise contacting the bank before traveling to make sure everything is arranged for you to open your account before getting to the European country in which you want to open the account.
Estonian e-Residency Program
The Estonian e-Residency program is an initiative developed by the Government of Estonia and is opened to citizens of virtually every country. Basically you will need to become an Estonian e-resident first, and then open a bank account in Estonia.
This program in my opinion is only useful if you want to have a remote Estonian micro-company. You will be able to get a VAT ID and also open a bank account. For opening the bank account you will have to go to Estonia at least once or use the TransferWise Borderless Account, depending on which arrangement you do.
The advantage is that you will be able to run an European company from anywhere in the world. The disadvantages is that you will pay taxes in Estonia, at a rate of 20% of your company profits. You do not get a residence permit to live in Estonia for being an e-resident, so this option is only good in very specific cases.
TransferWise Borderless Account
The TransferWise Borderless Account is another option to get an European IBAN account number without going to Europe physically. It has some similarities with Payoneer but it is slightly different in some ways.
The Transferwise Borderless Account also provides you with UK, US and Australian bank details. It is definitely a great option if you work online, or just send and receive money from many countries.
Click here check TransferWise (now Wise) website or click here to open a TransferWise Borderless Account
With a Wise account you will be able to send and receive money within all countries which are part of the SEPA. Currently these European countries are part of the SEPA:
Andorra, Austria, Belgium, Britain, Bulgaria, Cyprus, Croatia, Czech Republic, Denmark, Estonia, Finland, France, Germany, Greece, Hungary, Republic of Ireland, Italy, Latvia, Lithuania, Luxembourg, Malta, Netherlands, Poland, Portugal, Romania, Slovenia, Slovakia, Spain, Sweden, Norway, Liechtenstein, Iceland, Switzerland, Monaco and Vatican.
Payoneer
The Payoneer option is probably the best one if you are on a budget and don't want to travel to Europe. Payoneer provides digital payments services and issue their own debit cards. It is mostly used for people who work online and to get payments done through the internet.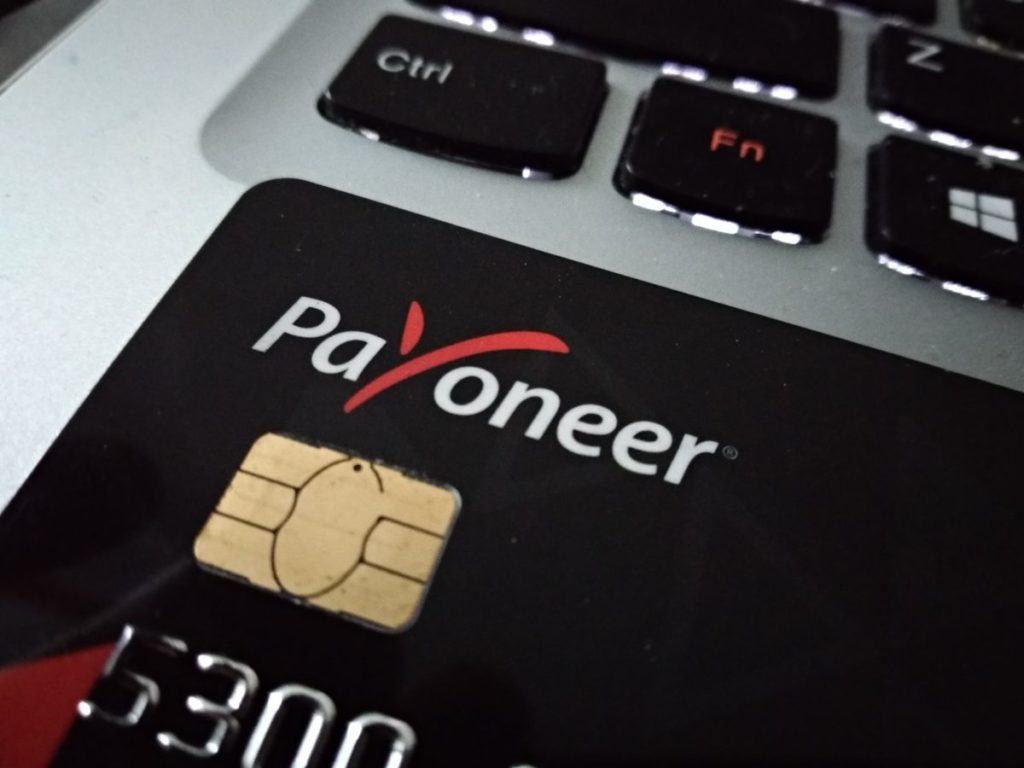 Payoneer provides you with an European bank account number, and you can only receive SEPA transactions with this European bank account number. Payoneer also offers UK bank account number, an US Bank account number (among others). You can withdraw your Payoneer funds to a bank account in most of the countries in the world. You can also use a Payoneer physical card to make online purchases, purchases in point of sales and withdraw money in ATMs anywhere in the world.
The main advantages of Payoneer are the low fees to keep the account open. It is also not necessary to travel to Europe or anywhere to get started. You can apply online and receive your card by mail.
Click here to get your Payoneer card
You may also want to check our guide on how to open an US account as a non-resident. If you are traveling to the European continent any time soon you may want to check some of our guides to Europe here. For those looking for the cheapest flights available, check Jetradar.
Do you have a bank account in Europe or are you planning to have one? Leave your thoughts and questions in the comment box below.