How to open an UK bank account as a non resident and non citizen? Learn all the options below both a personal and corporate accounts.
Are you looking to open a personal or corporate bank account in the UK, but you are neither a resident and nor a citizen of the country? This guide will get you covered with the best options to open a bank account in one of the most business friendly countries in the world.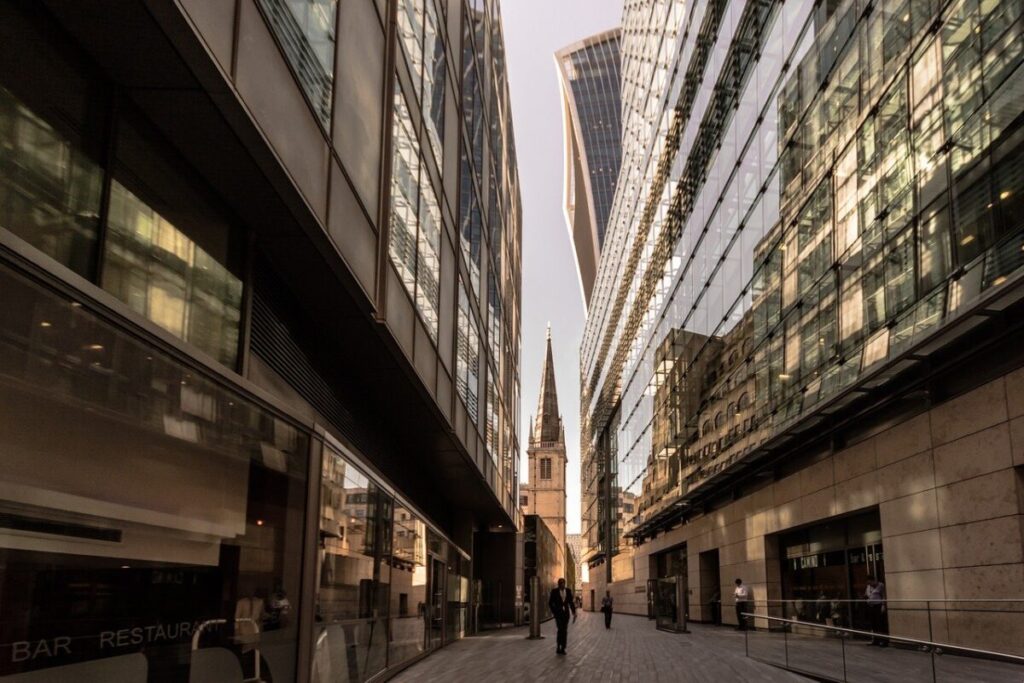 Banking in the UK: Introduction
The United Kingdom has one of the most dynamic economies in the world. Despite the recent Brexit ordeals, the United Kingdom still manages to be one of the best countries in the easy of doing business ranking. Having a strong currency, low bureaucracy and the English as the official language, the UK is indeed a very attractive option for both physical persons as well as corporations. Apart from that, taxes in the UK are lower than the average for Western European nations.
The banking system in the UK is also one of the wealthiest, and most sophisticated in the world. As mentioned above, the British pound is a strong currency, as has survived significant challenges in the past years without losing its value significantly. Receiving or parking your money in the UK is an excellent choice for wealth protection.
Who is Eligible to Open a Bank Account in the UK?
In theory, any one can have a bank account in the UK (with a few exceptions). As a physical person, even if you are not an UK citzen and also non resident, you can still have an UK bank account. Brexit will also not influence this. There is no law or restriction applying to owning a UK bank account.
However, things are not that simple. The absence of restrictions regarding opening an account doesn't mean it is easy to get one. Banks are in no obligation to open bank accounts if you are a non UK citizen and/or resident. In other words, banks have the right to pick who they want to have as a client.
Opening an UK bank Account as a Non Resident or Non Citizen
If you are a citizen of the UK or a resident, you will have no problems. You can just walk up to virtually any bank and most of them will take you. This post is exactly aimed to those who don't fit this criteria. If you are a British expat abroad, or a non citizen which is also not a resident of the kingdom.
The requirements to open an UK bank account as a non resident or non citizen will vary from bank to bank. But usually, most of these below are strictly necessary:
A personal meeting. Most banks will require your personal, physical presence, to open a bank account. That means, even if you are a UK citizen and live abroad, or if you have never been to the UK, you must come to open the account. If you don't want, or can't come, check below our Wise (formerly Transferwise) and Payoneer solutions.
A passport. Most banks in the UK (and all around the world) will require you to provide a passport (or other valid ID depending on the country).
Proof of residence: in this case an utility bill on your name, from your country of current residence will do.
Tax certificate: some banks will require you to provide a tax residence from the country you are currently residing.
Two UK banks that may accept non citizens and non residents are Barclay's and Standard Bank.
UK Corporate Bank Account
If you have a company in the UK, you will also want a bank account in the country to receive funds. While you can indeed have an UK company and a company bank account in another country, that is usually not the most convenient option.
Opening an UK business from overseas is something extremely useful. If you engage in online business, the UK is one of the best jurisdictions to have your business established.
However, one of the factors that keeps people from opening an UK company is thinking they have to come to the UK to do it. This is not true. While most banks will also require a physical meeting to open the account, there are solutions that don't require a meeting. Read more below about TransferWise and Payoneer.
Wise (formerly TransferWise)
TransferWise (now Wise) provides services for both individuals and companies globally. It is one of the fastest growing online financial companies, and a great option if you want to have UK bank details.
You can open an account on TransferWise both as an individual or a corporation, and you will have a free UK bank account number, with the ability to send and receive funds through it.
Opening an account on TransferWise does not require a physical meeting. However, you will still need to provide documents like as your passport. If you are a company, you will need to provide the incorporation documents of your company.
TransferWise is free, and it will provide you with an US and also European (SEPA) bank account details.
Click here to open your TransferWise (now Wise) account now
Payoneer
Payoneer is another excellent option if you want to have a UK bank account number. While it has more restrictions than TransferWise and is not a fully operation bank account, it can still be a great option for some users.
Just like with TransferWise, you can apply and get an account completely online. Once your account is approved, you will have access to your UK bank account details.
The main restriction while using Payoneer is that you can only receive business related transactions with it. You can't send or receive money to friends or relatives. With Payoneer, you can get paid by credit card or bank transfer for services provided online, for example.
Click here to open your Payoneer account now
Other Resources for Banking Internationally
If you are considering options to bank internationally, you might want to check some of our other guides to the subject. Check how to open an European bank account and our guide on how to open an US bank account for non residents. More information specific to banking in the UK is also available at UK Finance.